Trump Campaign Launches Nightly Facebook Broadcast to 'Bypass' Media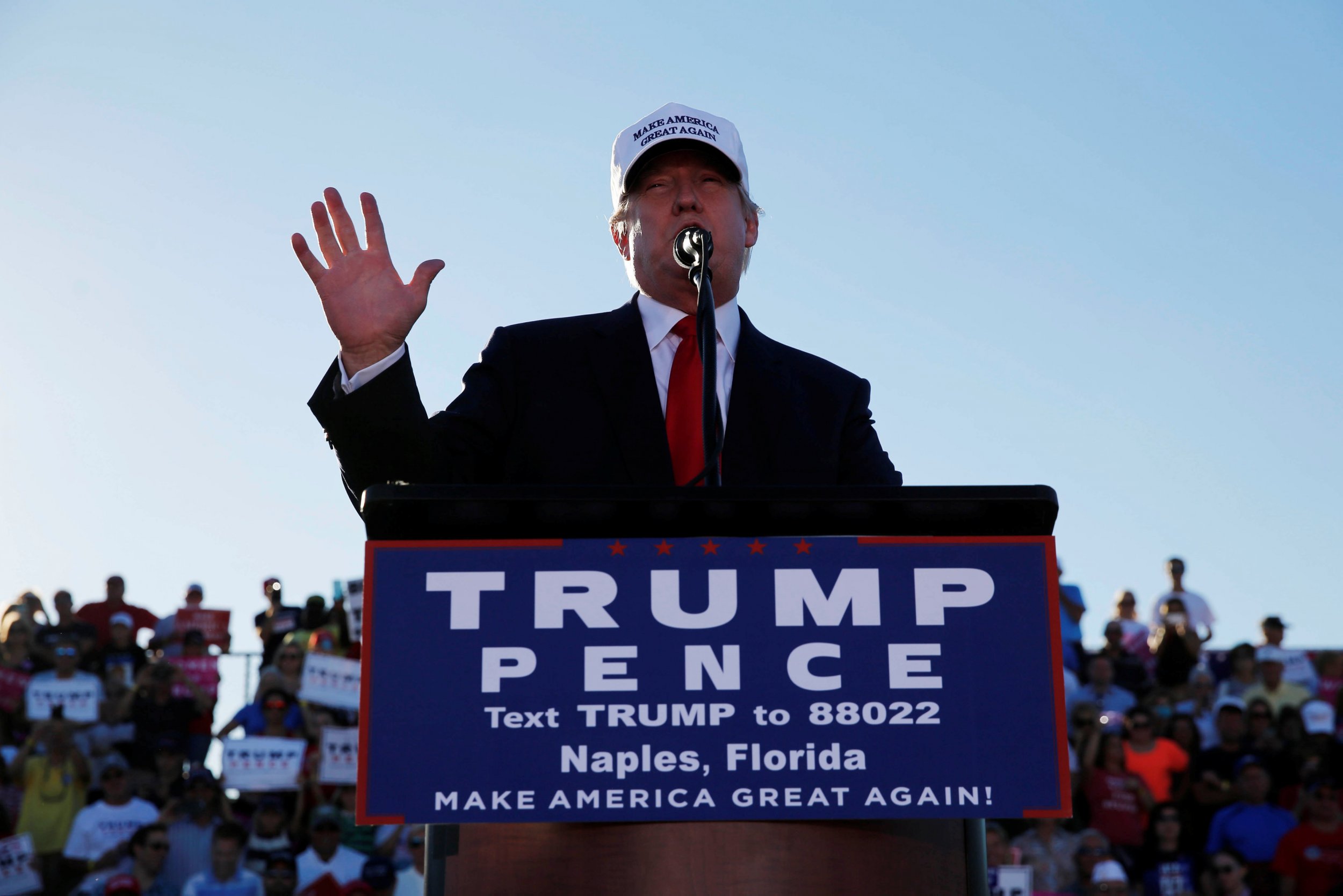 Live from New York, it's Trump Tower Live!
The Donald Trump presidential campaign went live on Facebook on Monday night, the first in a series of nightly shows that will run up until the election. The campaign says the broadcast will go live at 6:30 p.m. ET every night and will lead into livestreams of Trump's rallies.
"This is just an effort by us to reach out to you guys, give you the message straight from the campaign. You don't have to take it through the media filter and all the spin they put on it, you can hear it from us directly," Trump adviser Cliff Simms said on the Monday show, during which he was flanked by a senior Trump adviser, Boris Epshteyn, and, briefly, the campaign manager, KellyAnne Conway.
"We're excited to be bypassing the left-wing media," Epshteyn later said, suggesting the Facebook Live show is a way to avoid negative media attention. Many also saw Monday night's broadcast as the first iteration of Trump TV, a television channel many have speculated the Republican nominee will launch if he loses the election in two weeks.
Among the topics of discussion on the Monday broadcast was Virginia Governor Terry McAuliffe, who allegedly offered financial aid to the campaign of the wife of an FBI official who later oversaw the investigation into Clinton's emails, according to the The Wall Street Journal. Simms and Epshteyn also later discussed the mass shootings in San Bernardino, California, and Orlando, Florida, and Syrian refugees.
Trump has a tempestuous relationship with the media and has frequently attacked members of the press during his campaign. Journalists on the campaign trail have posted videos of Trump crowds heckling them, while some of his supporters have taken to shouting "Lügenpresse," or "lying press," a term used during the Nazi era. Trump has referred to the press as "thieves and crooks" and has repeatedly suggesting most mainstream media companies are in the pocket of Democratic presidential nominee Hillary Clinton.
"The media isn't just against me, they're against all of you," Trump said at a campaign rally in St. Augustine, Florida, on Monday.
After 38 minutes, Monday's livecast switched over to Trump's campaign rally in Tampa, Florida, where 15,000 people listened to him tell them to vote. "Real change begins with fixing our rigged and broken system," Trump said. His supporters chanted "Lock her up!" when Trump referenced his rival, Clinton.
With two weeks to go before the November 8 election, polls show widely different possible outcomes for the two candidates. An Investor's Business Daily (IBD)/TechnoMetrica Market Intelligence (TIPP) poll published on Monday found Clinton and Trump in a dead heat nationally, with each candidate receiving 41 percent of the vote. Meanwhile, a poll from ABC News published on Sunday gave Clinton a double-digit lead, with 50 percent of those asked saying they'd vote for her, compared to 38 percent for Trump. The same poll gave Clinton a four-point lead in mid-October.
Trump Campaign Launches Nightly Facebook Broadcast to 'Bypass' Media | U.S.