Trump Campaign Manager Charged for Assaulting Breitbart Reporter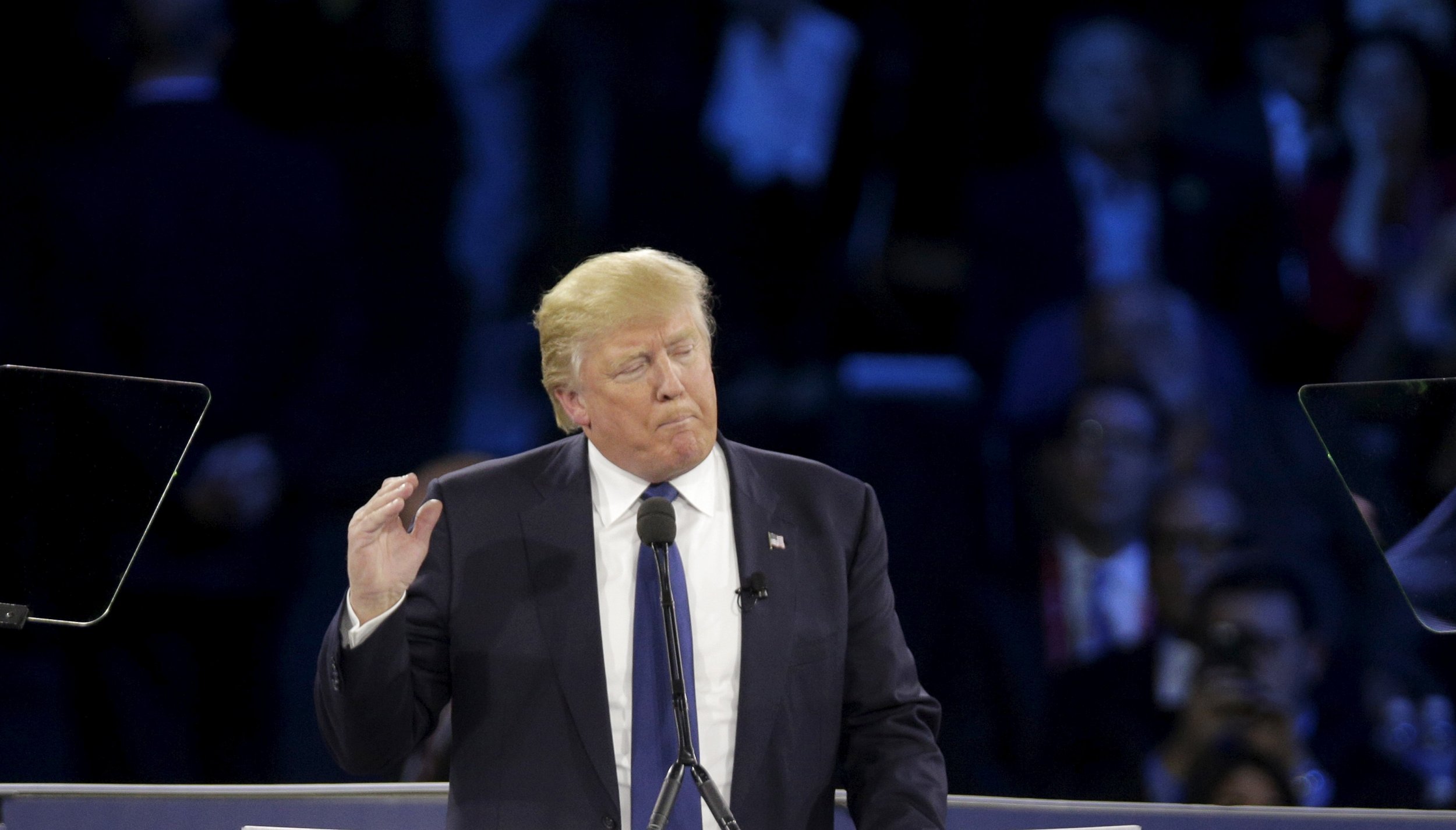 Updated | Donald Trump's campaign manager, Corey Lewandowski, on Tuesday was charged with a misdemeanor for forcibly grabbing a female reporter's arm during a Florida campaign event on March 8, police said.
Lewandowski, 43, has steadfastly denied the charge.
Earlier this month, Breitbart reporter Michelle Fields, 28, accused Lewandowski of grabbing her arm and pulling her to the ground at Trump National Golf Club in Jupiter, Florida. She had been questioning the GOP front-runner about affirmative action at the time of the alleged incident. She later tweeted an image of the injuries she sustained.
Lewandowski was released Tuesday with a notice to appear in court, Adam Brown, public information officer for the Jupiter Police Department, tells Newsweek.
A reporter for The Washington Post, Ben Terris, has claimed the incident occurred as Fields describes it. But Trump suggested that Fields "made the story up," and his campaign disputed her account.
The officer who wrote Tuesday's police report said Fields had shown him her left forearm, "which revealed bruising from what appeared to be several finger marks indicating a grabbing type injury."
Three days after the incident, Fields filed a criminal complaint against Lewandowski, and Jupiter police said they were investigating.
Fields resigned from Breitbart, a conservative news and opinion site, less than a week after the incident, citing her employer's weak response to her alleged assault. At least five other employees followed Fields's lead and also left the company.
The Trump campaign has maintained Lewandowski's innocence, in a statement saying he will enter a plea of not guilty and that he looks forward to his day in court. "He is completely confident that he will be exonerated," they added.
This story has been updated to include details from Tuesday's police report.