Donald Trump, President's Campaign 'Sh*tbags' For Using Guns 'N Roses Music, Axl Rose Says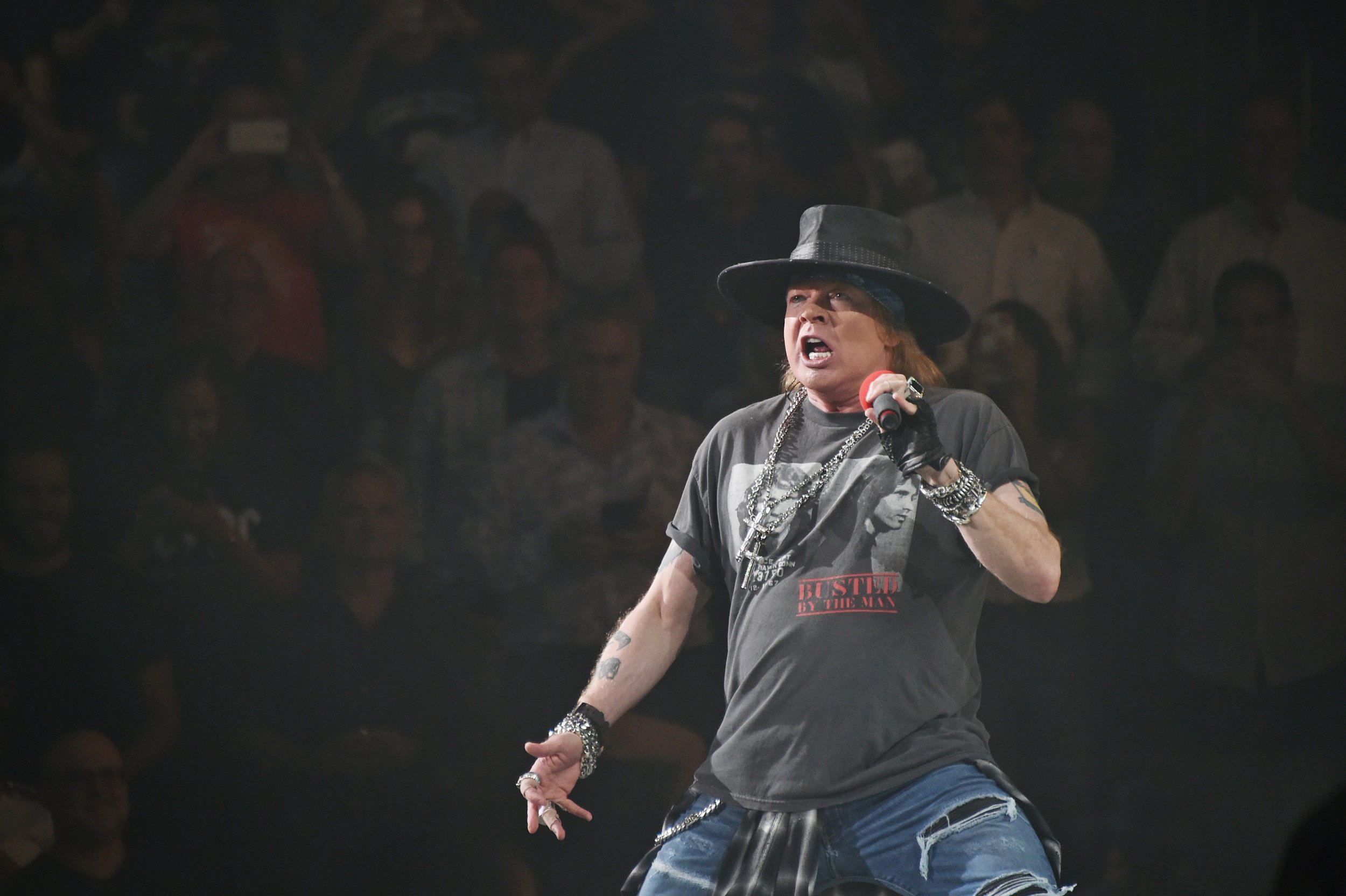 Legendary rock singer Axl Rose joined the growing chorus of musicians who have expressed anger over President Donald Trump using their music at his campaign rallies.
Of course, Axl Rose being Axl Rose, he made his point in, well, Axl Rose-ian fashion. He had some choice words for Trump's campaign using Guns 'N Roses music.
He posted in a series of tweets:
"Just so ya know... GNR like a lot of artists opposed to the unauthorized use of their music at political events has formally requested r music not b used at Trump rallies or Trump associated events. Unfortunately the Trump campaign is using loopholes in the various venues' blanket performance licenses which were not intended for such craven political purposes, without the songwriters' consent. Can u say 'sh*tbags?!' [poop emoji] Personally I kinda liked the irony of Trump supporters listening to a bunch of anti Trump music at his rallies but I don't imagine a lot of 'em really get that or care. And when ur phone's blowin' up cuz peeps r seein'/hearin' Sweet Child on the news at a rally... as a band we felt we should clarify r position. Peace!"
Rose is far from the first musician to slam Trump for using their music. R.E.M, Adele, The Rolling Stones, Elton John and Pharrell Williams—just to name a few—have all clashed with Trump.
Most recently, Trump has crossed Rihanna. Responding to a tweet from reporter Philip Rucker that noted the president was using her song at a rally, Rihanna tweeted: "Not for much longer...me nor my people would ever be at or around one of those tragic rallies, so thanks for the heads up philip!"
Rose, meanwhile, has been active in his rebukes of Trump and Republicans overall. Ahead of Tuesday's important midterm elections, the singer urged folks to vote for Democrats.
Alongside a photo of a mail-in ballot, Rose last week tweeted the message, "Vote Blue... B*tches!!"