Donald Trump Claims Campaign Unity Amid GOP Restiveness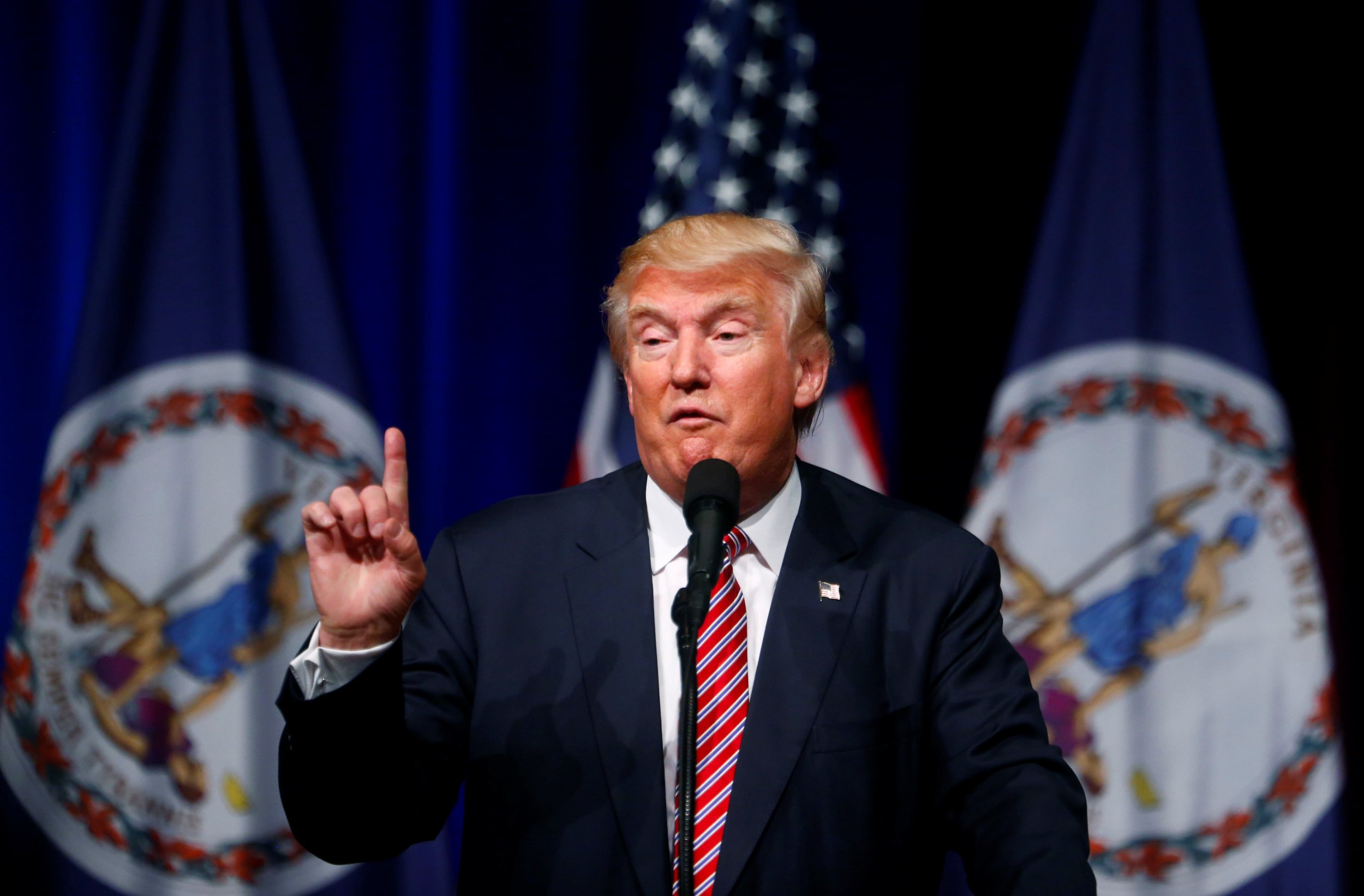 WASHINGTON (Reuters) - Republican Donald Trump insisted on Wednesday that his presidential campaign is unified, even as he faces open revolt from some in his party amid one of the most disruptive controversies of his unruly White House run.
"There is great unity in my campaign, perhaps greater than ever before. I want to thank everyone for your tremendous support. Beat Crooked H!" the Republican nominee wrote on Twitter early Wednesday, referring to Democratic rival Hillary Clinton.
The message belied the chaos that has erupted in the Republican Party after the New York real estate magnate engaged for days in a public dispute with the parents of a Muslim American soldier who died in Iraq.
The uproar has led many Republicans to distance themselves from Trump and voice support for the Khan family. Several media outlets reported on Wednesday that the campaign is in disarray and that Trump had rejected advice from his staff to drop the battle with the Khans.
According to one news report, the Republican National Committee is looking at its options in case Trump drops out. RNC Chairman Reince Priebus is furious about the dispute with the Khans and has spoken with Trump repeatedly asking him to change course, ABC News reported Wednesday.
It said senior officials are looking into how to replace Trump on the Republican ticket for the November 8 election. The Trump campaign had no immediate comment on the report.
Late on Tuesday, Meg Whitman, a prominent Republican fundraiser and chief executive of Hewlett Packard Enterprise, endorsed Clinton's White House bid, calling Trump an "authoritarian character" and a threat to democracy.
In an interview with The New York Times, Whitman said it was time "to put country first before party."
Trump has had a running dispute with Khizr and Ghazala Khan since they took the stage at last week's Democratic National Convention to cite their son's sacrifice and criticize Trump's proposal to combat terrorism by temporarily banning Muslims from entering the United States.
Many Republican leaders, including House of Representatives Speaker Paul Ryan and Senator John McCain, have criticized Trump's attacks on the parents of Army Captain Humayun Khan, who received the Bronze Star Medal after he died in Iraq in 2004.
TIDE OF CRITICISM
Trump hit back on Tuesday by denying both Ryan and McCain support in their re-election bids, in an interview with The Washington Post.
Even Trump's longtime ally, New Jersey Governor Chris Christie, said on Tuesday it was inappropriate to criticize the Khan family. Representative Richard Hanna of New York became the first Republican in Congress to endorse Clinton, although several other Republicans in Congress have said they will not support Trump.
The dispute over Trump's treatment of the Khans, coming just two weeks after he was formally anointed the White House nominee at the Republicans' convention, was the latest rift in a party already frayed by internal dissent over Trump.
A former reality TV star who has never held public office, Trump swept aside 16 rivals to win the party primary contests, winning support particularly from white blue-collar workers who feel neglected by the political establishment.
His plans have included the ban on Muslims and building a wall along the Mexican border to keep out illegal immigrants. He has also proposed renegotiating trade treaties, opening up to Russia, revamping NATO and has suggested Japan and South Korea should get nuclear weapons.
Trump's incendiary and often off-the-cuff rhetoric on Muslims, women and Mexican immigrants has drawn widespread criticism, including from some Republicans.
On Tuesday, Democratic President Barack Obama unleashed his strongest attack yet on Trump, calling him unfit for the presidency and asking Republican leaders why they continued to endorse him given their repeated criticisms of his actions.