Donald Trump Cannot Be Removed Because He Is 'God's Choice,' Claims Pastor Who Says the 'Courts of Heaven' Elected Him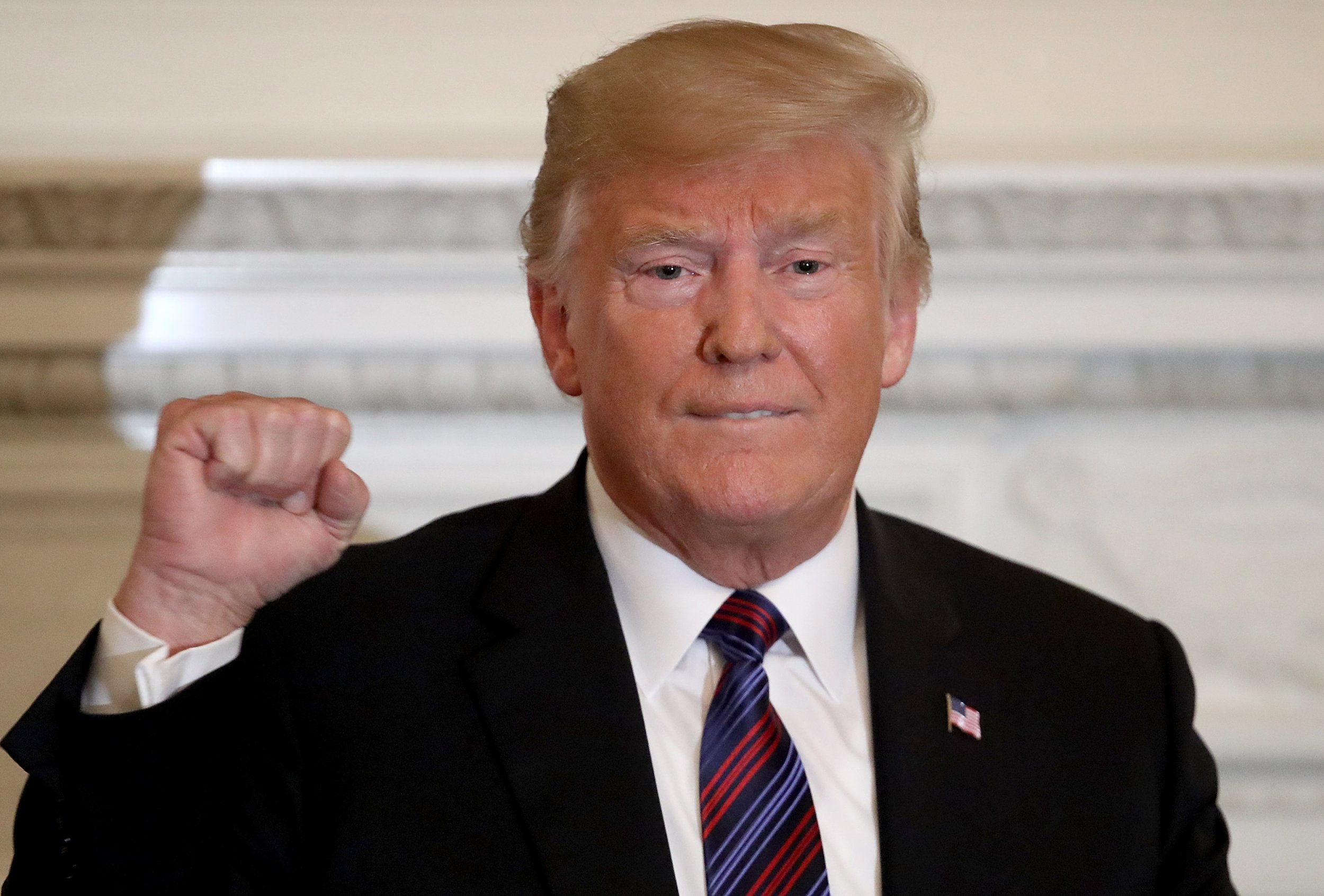 A right-wing pastor has told an evangelical Christian TV show he interceded on behalf of Donald Trump to get him elected president—and that those fighting to get him removed are "fighting against God."
In an episode of The Jim Bakker Show, Robert Henderson said that he had a prophetic dream in March 2016 in which Trump asked him to promote his presidential campaign in heaven.
He added the divine support means any detractors trying to get Trump removed stood no chance.
He said: "We stood in the courts of heaven, in the council of the Lord, and in that council, God told me to make a decree out of James 1:11, which is, 'All flesh is as grass, and flower is as the glory of the grass.'
"And he said to me, 'Here's what I want you to do, as you stand here, I want you to decree that Hillary Clinton's campaign is as grass and that she is as the flower of the grass, and the burning, searing, exposing heat of God will come and bring exposure, and she will wither away and Donald Trump will be the president of the United States,'" he added, via rightwingwatch.org.
"We did that and that's exactly what happened," he said, to cheers from the studio audience and a cry of "wow" from the host.
Henderson was promoting his book Prayers and Declarations that Open the Courts of Heaven, which was advertised during the segment and retails for $25. It comes with a three-lesson DVD set.
He heads Robert Henderson Ministries, whose website enables people to donate money and request prayers to be said on their behalf.
Its mission statement describes how it the church "must become the government God intended instead of just a place of meeting needs," and that nations should "shift from their present state into a kingdom culture."
On the Jim Bakker Show, he warned that those who opposed Trump and wanted to see him removed were fighting against a higher power.
"He's God's choice. They can try all day long to remove him, they will not remove him. God said, 'I set him as the president,' and they can fight, and they can curse, and they can do all that they want; the problem is that they're fighting against God," he said.
White evangelicals are a key part of Trump's support base. A recent Pew Research poll found that 69 percent of white evangelicals supported him. This figure has been as high as 78 percent during his presidency.