Donald Trump: We Can't Allow China 'to Rape Our Country'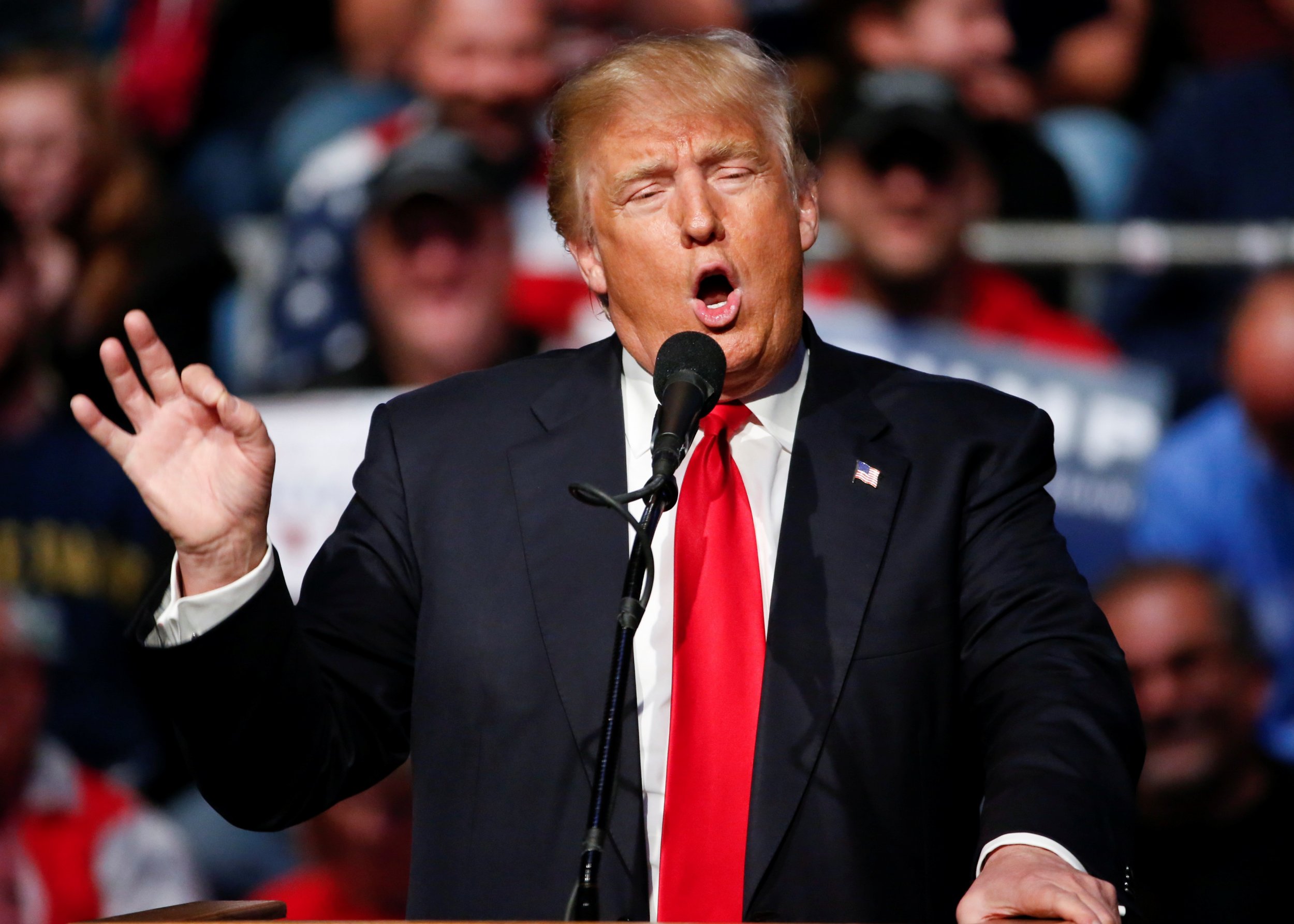 Speaking to a crowd of voters gathered in Indiana two days before the state's key primary, Donald Trump on Sunday for the first time in his run for the GOP nomination stated that China has been allowed to "rape" the United States with its unfair trade policy.
"We can't continue to allow China to rape our country, and that's what they're doing. It's the greatest theft in the history of the world," Trump told a crowd in Fort Wayne.
Throughout his presidential campaign, the GOP front-runner has said the Asian country is a threat to the U.S. economy and has accused China of manipulating its currency to advance the competitiveness of its exports and of taking jobs away from Americans. He continually targets China's trade policy in his speeches, but this weekend he took his rhetoric as a presidential candidate to another level.
"We have a $500 billion deficit—trade deficit—with China. We're going to turn it around. And we have the cards, don't forget. We're like the piggy bank that's being robbed. We have the cards. We have a lot of power with China," he said.
In April 2011, Trump stated that "China is raping this country" during a tour of a New Hampshire manufacturing company, while simultaneously criticizing President Barack Obama's leadership by saying China—which is the world's second-largest economy—is gaining with smarter leaders.
Trump has been repeatedly promising to tackle the trade deficit in the U.S. if he is elected president. But critics say he lacks the experience in international affairs to become a strong leader. In his first foreign policy speech last week, he mostly stuck to broad policy generalities and the threat posed by radical Islam.
Following his six recent primary wins, Trump declared himself the "presumptive nominee" and called on opponents Ted Cruz and John Kasich to drop out of the race for the Republican nomination. This weekend, he campaigned in Indiana ahead of the state's stand-alone primary on Tuesday.
Recent polls show he has a double-digit lead over his GOP rivals. The future for Cruz, Trump's main rival, likely rests on the outcome in Indiana.