Trump Can't Be Left Alone, so His Generals Created Plan to Keep Tabs on Him: Report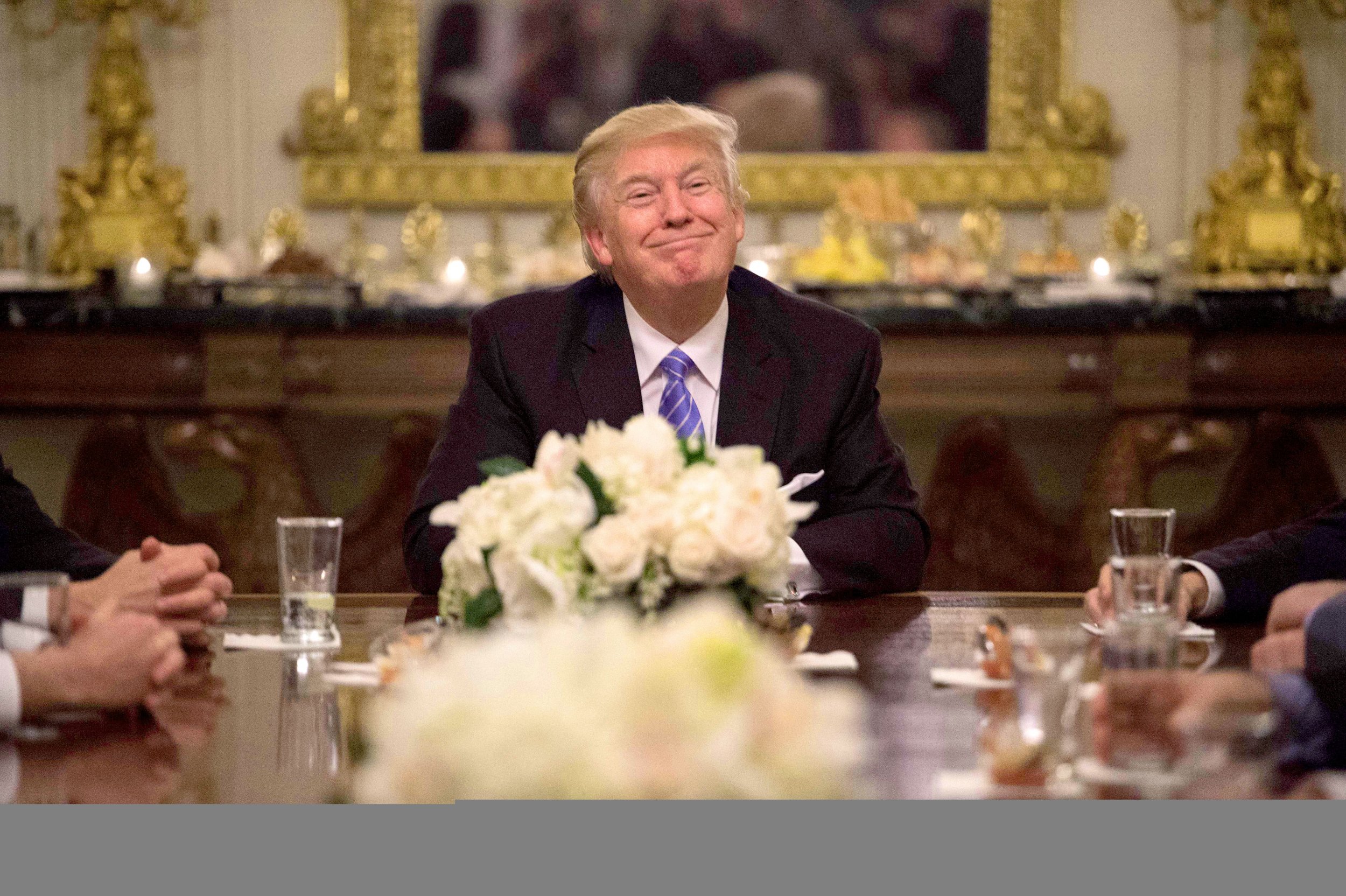 President Donald Trump can't be left alone to make decisions regarding matters of national security—at least, that is reportedly the view of his new chief of staff, John Kelly, and of his defense secretary, James Mattis.
The two military men, who Trump affectionately refers to as "my generals," hatched a plan during the initial months of his presidency to ensure he wasn't left alone while in the U.S., the Associated Press reported Tuesday. Kelly and Mattis agreed to schedule their travel arrangements so at least one of them could be physically accessible to the new president at all times, an official with knowledge of the pact said.
Related: Here's how Donald Trump could actually be impeached
As Trump's new chief of staff and leader of his defense department, both Kelly and Mattis will likely continue to face hurdles in their Cabinet positions—even near the president's side.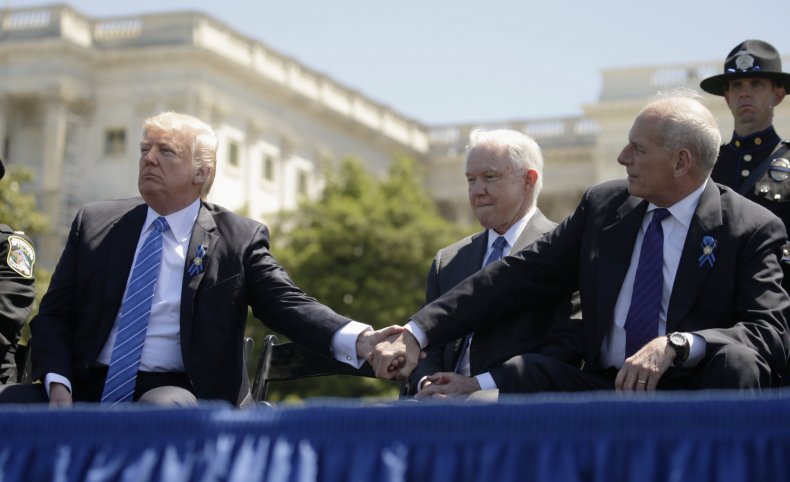 Both men have been critical in crafting Trump's executive orders and in outlining the details after their rushed and controversial releases. Kelly informed the public that green card holders would be exempt from the president's travel restrictions on several Muslim majority nations, after the announcement sparked protests at airports and government offices nationwide. Mattis, meanwhile, was reportedly instrumental in creating a list of exemptions for Iraqis who helped the U.S. military in that region throughout the war.
The two top Trump aides also scrambled to deal with the fallout from his decision to ban transgender individuals from serving in the military, after he disclosed the move on Twitter and gave Mattis just one day to get ahead of the announcement. The defense secretary was reportedly appalled by idea, after lobbying Republicans for months to prevent a funding bill that would block money for transgender service members undergoing transition surgery or hormone therapy.
Kelly will now be closer to the president than ever before as his newly appointed chief of staff, tasked with bringing stability and control to an embattled White House facing federal investigations.
But don't expect Trump to stop tweeting: Despite encouragement from his Republican colleagues and other officials to stop making announcements and writing messages on Twitter, the president defended his social media behavior Tuesday morning.
"Only the Fake News Media and Trump enemies want me to stop using Social Media," Trump wrote, claiming he has a total of 110 million followers online. "Only way for me to get the truth out!"