President Donald Trump has one sole focus with his administration, and that is to enrich himself and his family despite the cost to national security, said Morning Joe co-host Joe Scarborough Friday morning.
Scarborough reacted to Trump's refusal to end arms sales to Saudi Arabia over the presumed killing of journalist Jamal Khashoggi and the president describing his country's relationship with the Saudi government as "excellent."
"What good does that do us?" Trump told reporters Thursday about ending arms deals. "I would not be in favor of stopping a country from spending $110 billion, which is an all-time record, and letting Russia have that money and letting China have that money."
Scarborough said Trump was only continuing such deals with the Saudis due to his past business dealings with their government.
"It's all about money," Scarborough said, "and it's not about American money, it's not about American jobs, it's not about helping out heartland America, helping them pay their bills, having enough money to send their kids to college. It's about Donald Trump and his billionaire family and how much money they can siphon from other countries."
Earlier in the segment, Scarborough noted Trump's comments about his business ties to the Saudis while on the campaign trail.
"Now Saudi Arabia," Scarborough said. "Bragging in 2015 to everybody wearing those caps that Kanye West is wearing now, that he makes $40 million, $50 million from the Saudis—he loves the Saudis."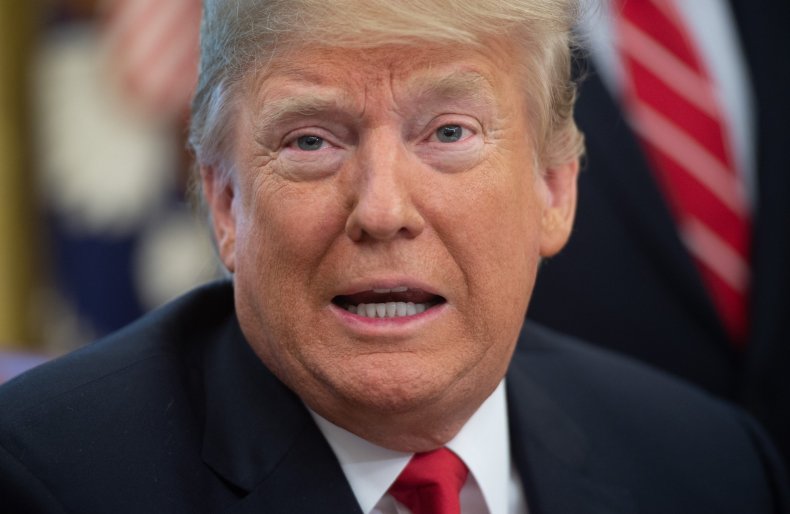 The frequent Trump critic and former Republican also pointed to the president having a tower in Manila, the capital of the Philippines, where authoritarian President Rodrigo Duterte holds power, and Trump's dealings on the campaign trail to try to start a Trump Tower project in Moscow.
"Guess what? There's a Trump Tower in Manila. Donald Trump and Ivanka always bragged about it. There were pictures all over the Philippines, Manila, so that explains the Philippines. Nothing else would," Scarborough said.
He continued, "Russia, you've got...both of the boys saying they get most of their money, or a lot of their money, from Russia. Donald Trump sending Michael Cohen over to try to start a Trump Tower in Russia. It's been an obsession with Donald Trump. Getting Russian money has been an obsession with Donald Trump since the 1980s…He's made a fool of himself time and time again."
Trump said Thursday that his administration was "looking at it very, very seriously" in regard to Khashoggi's alleged abduction and murder by the Saudis over his criticism of the government, but the president's decision not to cut off arms sales led to widespread criticism from Congress.