Donald Trump Fired Me for 'Locker Room Talk' Says 'Apprentice Star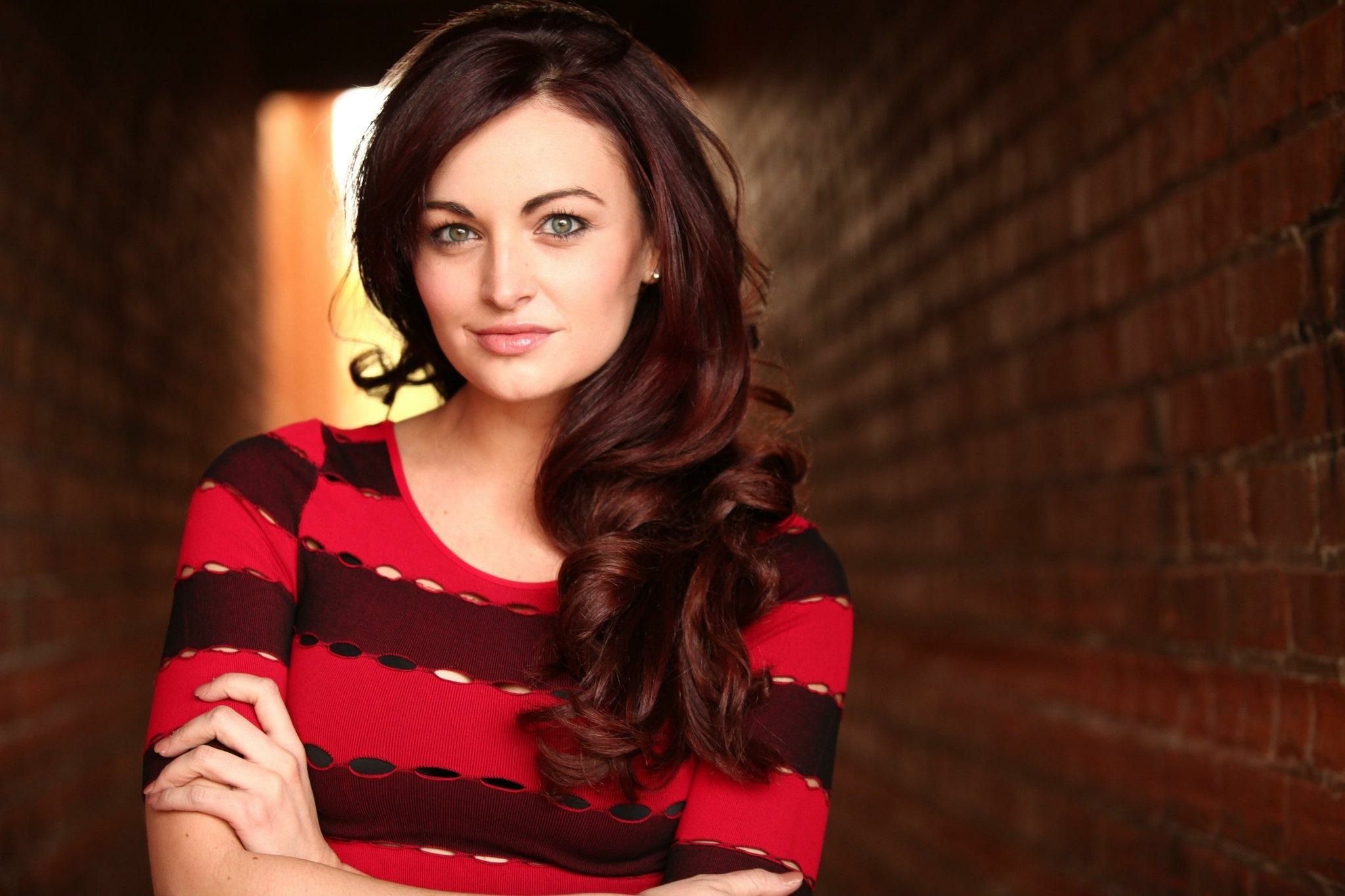 In 2010, professional wrestler and former WWE personality Maria Kanellis was fired by Donald Trump on reality show The Celebrity Apprentice for what he deemed "locker room" talk. Her crime? Kanellis had brought up that fellow contestant, celebrity chef Curtis Stone, had used the women's dressing room to relieve himself and "left a stench in the room."
"That's disgusting. This is my boardroom, it's not a locker room," Trump told her on the NBC series.
Six years later, Trump, now a presidential candidate, again used the "locker room" euphemism Sunday during his second election debate with Hillary Clinton—except this time in a wholly different context. The business mogul tried to dismiss remarks to Access Hollywood's Billy Bush in 2005 that he wanted to grab women by their genitals and kissing them without consent as "locker room talk."
Over 60 million Americans watched Trump's tepid defense of his comments Sunday night—Kanellis being one of them.
Speaking to Newsweek Tuesday, the wrestling star noted the irony of Trump's six-year-old criticism of her on Celebrity Apprentice coming back to haunt him.
"It was very interesting," says Kanellis. "He fired me for making a comment that he considered 'locker room talk,' but what he said was much, much worse.
"I don't believe what he said was 'locker room talk.' What he said was speaking about an assault on a woman, because he was a celebrity…it's incredibly disrespectful."
On Monday, further comments attributed to Trump emerged, this time of him insulting a woman's appearance on Celebrity Apprentice in 2010. This was the very same season Kanellis competed on alongside the likes of Bret Michaels and Cyndi Lauper.
The Huffington Post obtained a transcript of the Republican candidate describing himself as a "skin man" and saying country singer Emily West needed to see a dermatologist because her "skin sucks."
Kanellis, 34, tells Newsweek she "recalls" that incident taking place (Lauper also verified the events to the HuffPost) and says the repeat instances of Trump making off-color comments are emblematic of his troubling attitude towards women.
"He must have a very low opinion of the females that he's worked with—maybe not females in general, but to say something like that about a married woman, it's disrespectful, rude and uncouth," says Kanellis, referencing Trump's remarks to Billy Bush about former Access Hollywood host Nancy O'Dell. "At least, of the women he's made these comments about, he must have a low opinion of them."
In the course of speaking to Newsweek, Kanellis revealed that during her time on Apprentice Trump had made a comment about her own physical appearance. The remark, which went unaired, had little bearing on the premise of the program, which tested the celebrity contestants' business mettle.
"I have a mole on my shoulder and he told me I should get it removed because it's an imperfection," Kanellis recalls. (A spokesperson for Trump could not immediately be reached for comment.)
Kanellis says she didn't take the remark to heart because "I'm a confident woman," but said Trump's jibe "had nothing to do with the work we were doing."
Kanellis, a Chicago native, left WWE in 2010 just months before Celebrity Apprentice aired. She is now studying event management at Johnson & Wales University in Providence, Rhode Island, where she is an honors student. She also remains in the spotlight as a performer on Impact Wrestling , a WWE rival.
Six years on from her Apprentice appearance, the professional wrestler says she will not be voting for Trump and expressed concern about his many brash, vulgar remarks, past and present.
"I'm not a Donald Trump presidential [candidate] supporter. I don't believe anyone that's trying to become president should say comments like that," says Kanellis. "Some will say, 'It's in the past,' but if you're trying to hold the highest office in the United States of America you should be cognizant of what you've said in the past or what you say today."
During Sunday's debate he threatened Clinton with prosecution over her use of a personal email account to deal with official matters during her tenure as Secretary of State.
Kanellis says she's "not surprised at all" that many of Trump's past remarks are resurfacing.
And although some, including his adviser Betsey McCaughey, have excused his crude comments about women, the wrestling star thinks it's a reflection on his ability to govern the country as president.
"Why wouldn't we say something about a person whose character is one of the most important parts of being a president?" says Kanellis. "His temperament is incredibly important when it comes to military decisions and relations with foreign countries."
"I don't believe he's presidential and hasn't been presidential throughout his entire career," she continues. "A president is supposed to bring a country together and with his comments and his past, it tears the country apart."