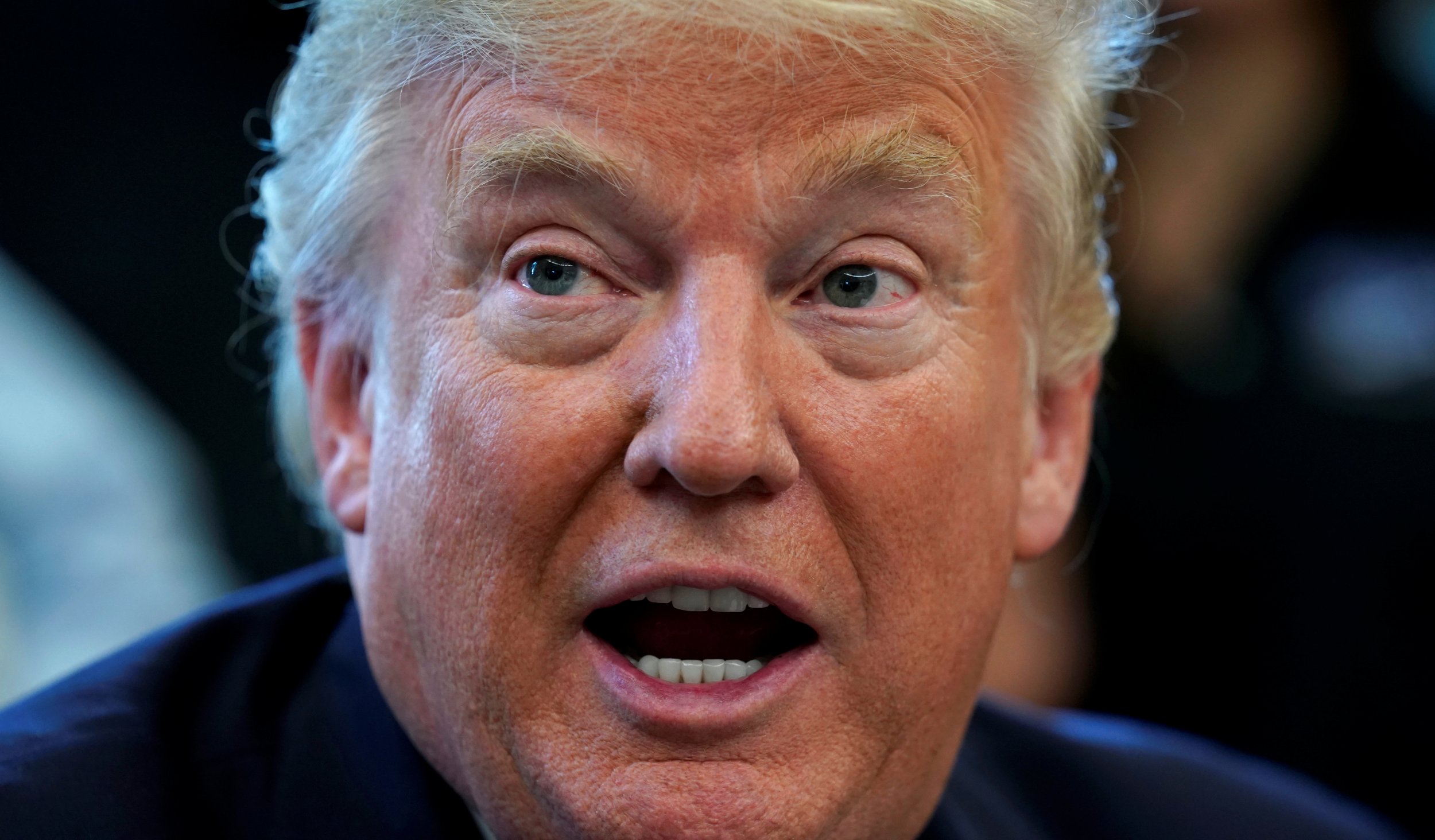 Don't panic: President Donald Trump's spokeswoman says he's got the planet under control.
"I think the president is the one that's keeping the world from chaos," White House Press Secretary Sarah Huckabee Sanders told reporters Friday. "He's got an incredible team around him that's helping him lead that effort, and he's had tremendous accomplishments on the international stage by working with allies and confronting enemies."
Her defense of the president came in response to a question about Republican Senator Bob Corker's assertion that Trump's chief of staff and secretaries of state and defense "help separate our country from chaos."
The criticism from Corker, who just announced he will not run again in 2018, dovetails with an unusual news conference held earlier this week by Secretary of State Rex Tillerson in the wake of reports that he'd referred to Trump as "a moron" over the summer. Tillerson generally rebuffed the reports by gathering reporters for a Trump praise session, although he didn't directly deny having called the commander-in-chief a dope.
Reporters also peppered Sanders with questions about a nebulous comment Trump made about "the calm before the storm" during a Thursday photo-op with military families. The president had refused to clarify what storm he was talking about, except to say, "you'll find out" and "we have the world's great military people."
Sanders followed suit when pressed and refused to say whether Trump was foreshadowing military action.
"We're never going to say in advance what the president's going to do, and as he said last night, in addition to those comments, you'll have to wait and see," she said.
How seriously should Americans -- or the nation's adversaries -- take his cryptic line?
"I think you can take the president protecting the American people always very serious," she said. "If he feels that action is necessary, he'll take it."
Asked about the off-chance that Trump was merely being "mischievous" or even "messing with the press a little bit," Sanders replied that she hadn't said that was the case and that North Korea and Iran continued to be "bad actors" that merit U.S. vigilance.
One reporter at the White House briefing questioned whether leaving an unclarified statement out there might be counterproductive if the president is as bent on not tipping his hand in international affairs as he says.
Sanders came to his defense once more, suggesting he hadn't shown his cards.