Charlie Kirk: Trump's Chicago Visit Reveals the Self-Hatred of Mayor Lightfoot, Governor Pritzker and Police Chief Eddie Johnson | Opinion
The president will make a rare appearance in Chicago Monday to address the annual International Association of Chiefs of Police Conference. He will also attend a fundraiser where the remaining fragments of the Illinois resistance-to-socialism-movement will gather to support his reelection—if not for the state, for the good of the nation.
The appearance of the president will draw large protests. Illinois is a state where the president's message of "America first" is considered a "trigger-term" and a macro aggression. Illinois in general, and Chicago in particular, operate under the mutually exclusive yet joint tenets of "illegal immigrants first" and "public sector unions also first." Everyday citizens have been pushed aside in favor of those who have no right to be here and those who have neglected their duty to serve the public.
So strong is the hatred in Chicago for this president that Chicago's own Chief of Police, Eddie Johnson, has vowed to boycott the president's speech. This isn't surprising since under his anemic leadership murder has become a hobby in many Chicago neighborhoods and the Chicago Police Department officially refuses to carry out its constitutional duty to support the efforts of I.C.E. and deport illegal immigrants who have had arrest warrants issued.
The irrational behavior of both Chicago and Illinois leaders, while not surprising, is tragic for a city and state that could benefit greatly from establishing a collaborative working relationship with the president. Their behavior is irrational because this president at the national level has successfully addressed issues big government has caused and exacerbated at every level in the Land of Lincoln, the same issues afflicting local and state governments.
Chicago's mayor, Lori Lightfoot, campaigned on a promise to clean up corruption and reform a criminal justice system in Chicago that has completely run amok. President Donald Trump has spent the past three years attempting to drain corruption from a national deep state swamp and could be a great strategic partner for the mayor in her efforts if she were truly serious (which is seriously in doubt). Further, President Trump's First Step Act is the first meaningful criminal justice reform in decades. What if the Chicago mayor were willing to become a strategic partner and a "beta" city for creative initiatives that this president would be more than willing to undertake?
There is no olive branch or subtle demarche on its way from Chicago's mayor to the president. Let no one be deceived by the mayor's diminutive physical stature, she is even smaller when it comes to leadership. She is far too self-righteous in her protests of the president's Twitter feed to allow herself to work with him, even for the good of her citizens.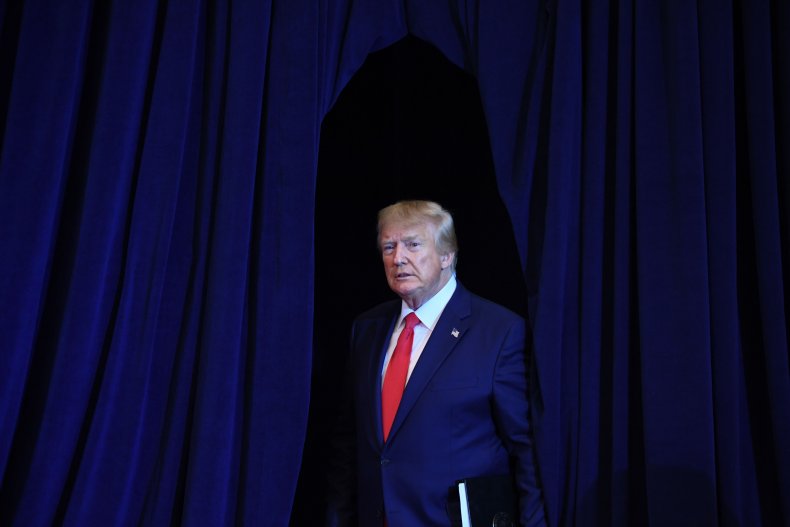 The unwillingness to work with the president doesn't stop at the Chicago Mayor's Office, it also infects the capitol in Springfield where Governor J.B. Pritzker, whose campaign slogan was "I'm a rich hotel guy and not Bruce Rauner," has consistently made clear his contempt for the president. While refusing to cooperate with the president on immigration law enforcement, the first-term governor has focused his efforts instead on making sure everyone in Illinois can get high, and get taxed, while at the same time making certain that abortion will be anything but "rare" as liberals once promised.
On top of all of this cheerful news, people are fleeing the city and the state. In 2018, the Chicago area lost population for the fourth year in a row and dropped below 9.5 million residents for the first time since 2010. From July 2017-2018, the State of Illinois lost a net of 114,000 people to other states, trailing only New York as the state with the most residents devising an escape plan.
As I've written about previously, at the root of the city and state's problems is a corrupt political system, high taxes, and bloated public sector unions. Some municipalities are now about to start spending more on retired workers than they spend on current ones. In a time where liberals everywhere like to use the term "sustainability," nothing in Chicago or Illinois politics is at all.
It's this same sort of political rot that is at least partly responsible for President Trump's election in 2016. Many Americans recognized the dire situation we faced with regard to the non-responsive operations of our federal government. So, they voted for change. While he has not received much cooperation from either political party, the president has fought the establishment tooth and nail, and despite unprecedented headwinds, has made real progress.
Mayor Lightfoot and Governor Pritzker fight for nothing. They appease. With their budget deficits and accumulated debts already placing state debt at junk-grade levels, the pair are all about more of the same. They will continue to raise taxes and pander to public sector unions at the expense of the tax payers. In the meantime, they will also continue to largely ignore the slaughter that is taking place in too many Chicago neighborhoods. The president stands ready to help with that, too. His offers are rejected over the politics of "appearances." After all, what self-respecting collectivist could be seen working with this president to get something positive done on behalf of their constituents?
On Monday we will see protests from groups like Indivisible Chicago, Indivisible Illinois, and other groups like them all under the theme of "Get out of our house." Typical of a liberal group that publicly decries hate while being completely built out of hate, they will be demanding the president leave and let Chicago and Illinois go on operating without him.
As you watch the televised protests, keep in mind that these people are rejecting a president and a vision that places the safety, prosperity, and happiness of every American at the forefront of each decision that is made and each policy action that is taken. This is not what these liberal Illinois-based groups are about, and it is certainly not what Mayor Lightfoot and Governor Pritzker are about.
While it may look like the protesters and elected leaders hate the president, the only hatred that results when turning away necessary and available help, is self-hatred, and it will result in more self-harm to a previously great state and city. In Chicago and Illinois, sadly, this is just the latest example of self-defeating policies, and the root causes runs much deeper and wider than simply one man.
Charlie Kirk is the founder and executive director of Turning Point USA, the nation's largest and fastest growing conservative youth organization with a presence on over 1,400 college and high school campuses; he is also host of "The Charlie Kirk Show."
The opinions expressed in this article are the writer's own.
Charlie Kirk: Trump's Chicago Visit Reveals the Self-Hatred of Mayor Lightfoot, Governor Pritzker and Police Chief Eddie Johnson | Opinion | The debate