Donald Trump Contacts Xi Jinping for First Time as President by Letter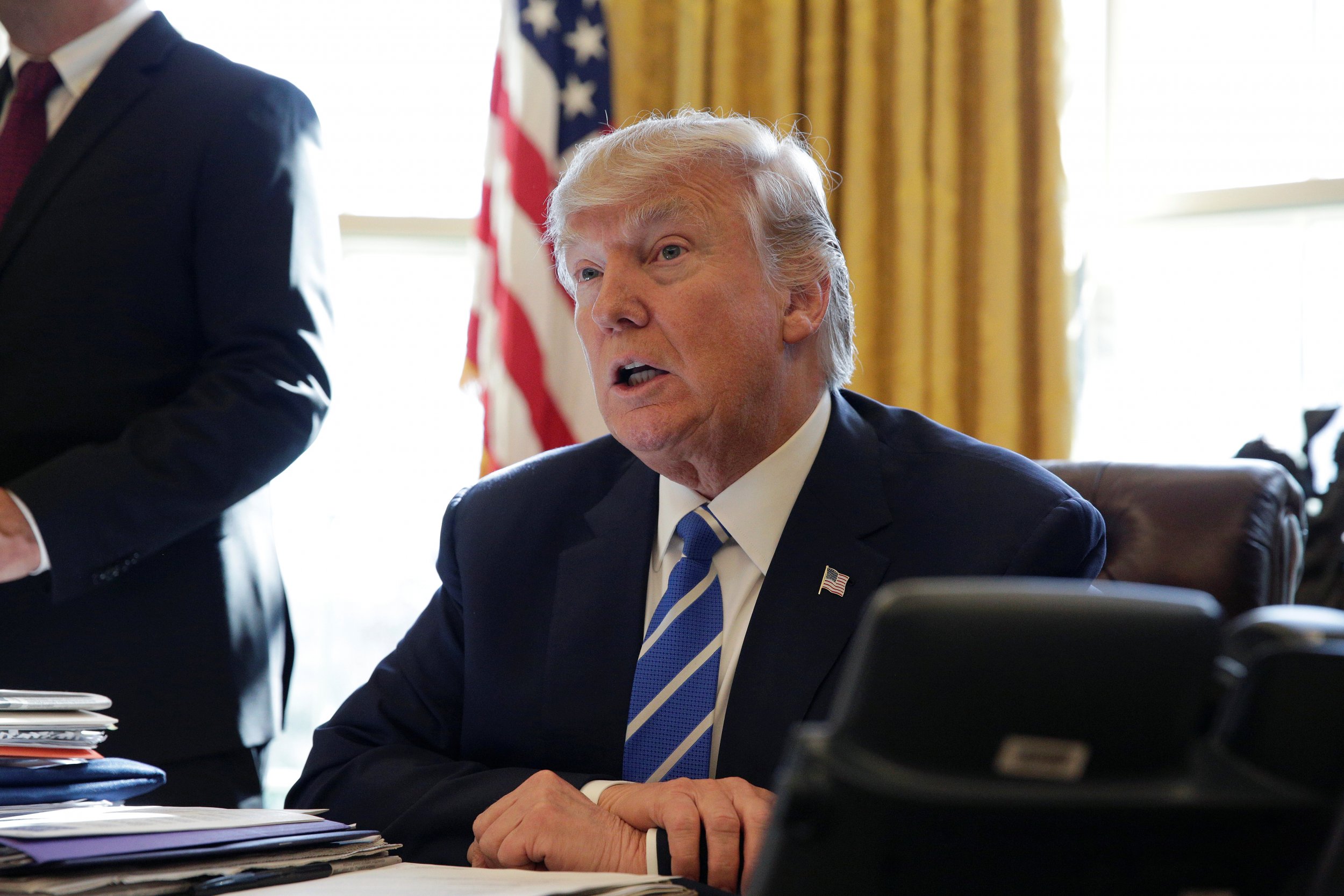 U.S. President Donald Trump has sent Chinese premier Xi Jinping a letter, the first direct correspondence between the two leaders since Trump was inaugurated.
The White House said in a statement that the letter wished the Chinese people a happy and prosperous lunar new year, and declared that Trump was looking forward to building ties.
"President Trump stated that he looks forward to working with President Xi to develop a constructive relationship that benefits both the United States and China," the statement said . In response, Chinese foreign ministry spokesperson Lu Kang said China highly appreciated President Trump's holiday greetings, according to Reuters.
Xi Jinping remains one of the few significant world leaders yet to speak on the phone with Trump. However, Lu Kang suggested China was unconcerned, saying at his daily press briefing that the two countries had been in "close communication" since Trump's inauguration.
Xi and Trump spoke on the phone after Trump's electoral success, but in a country where the concept of saving face is important, China is likely to try and avoid confrontation.
Diplomats believe China isn't in a rush to set up a call with Trump, in case it takes an unexpected turn, as Trump's phone call with Australian Prime Minister Malcolm Turnbull did last week, Reuters reported. Trump reportedly yelled at Turnbull, calling a refugee exchange arrangement set up by Barack Obama's administration "dumb."
The letter is a contrast to Trump's campaign trail stance on China, during which he criticized China for devaluing its currency (however, the Renminbi has consistently appreciated in value for 10 years). Since winning the election, Trump has caused several diplomatic shocks, notably by speaking to the Taiwanese President Tsai Ing-wen on the phone in December. The call was the first since the 1970s between a U.S. president and Taiwan, an area China sees as a "breakaway province ," and breached the protocol that the U.S. recognizes China's stance under the One China Policy. Since inauguration, the Trump administration has also criticized China's building of islands in the South China Sea, and said it would "defend international territories," in the area.
China has expressed "serious concern" about Trump's political position on the One China Policy and state media outlets have said Trump is "playing with fire" according to the BBC. However, at the briefing Lu said that "cooperation is the only choice" and that "China is willing to work with the United States in adhering to the principles of non-confrontation, mutual respect and mutual benefit to promote cooperation, control disputes, and on a healthy and stable foundation, promote greater development in China-U.S. ties," according to Reuters.