Donald Trump Rejected by Chris Christie for Chief of Staff After Saying Everyone Wants the Job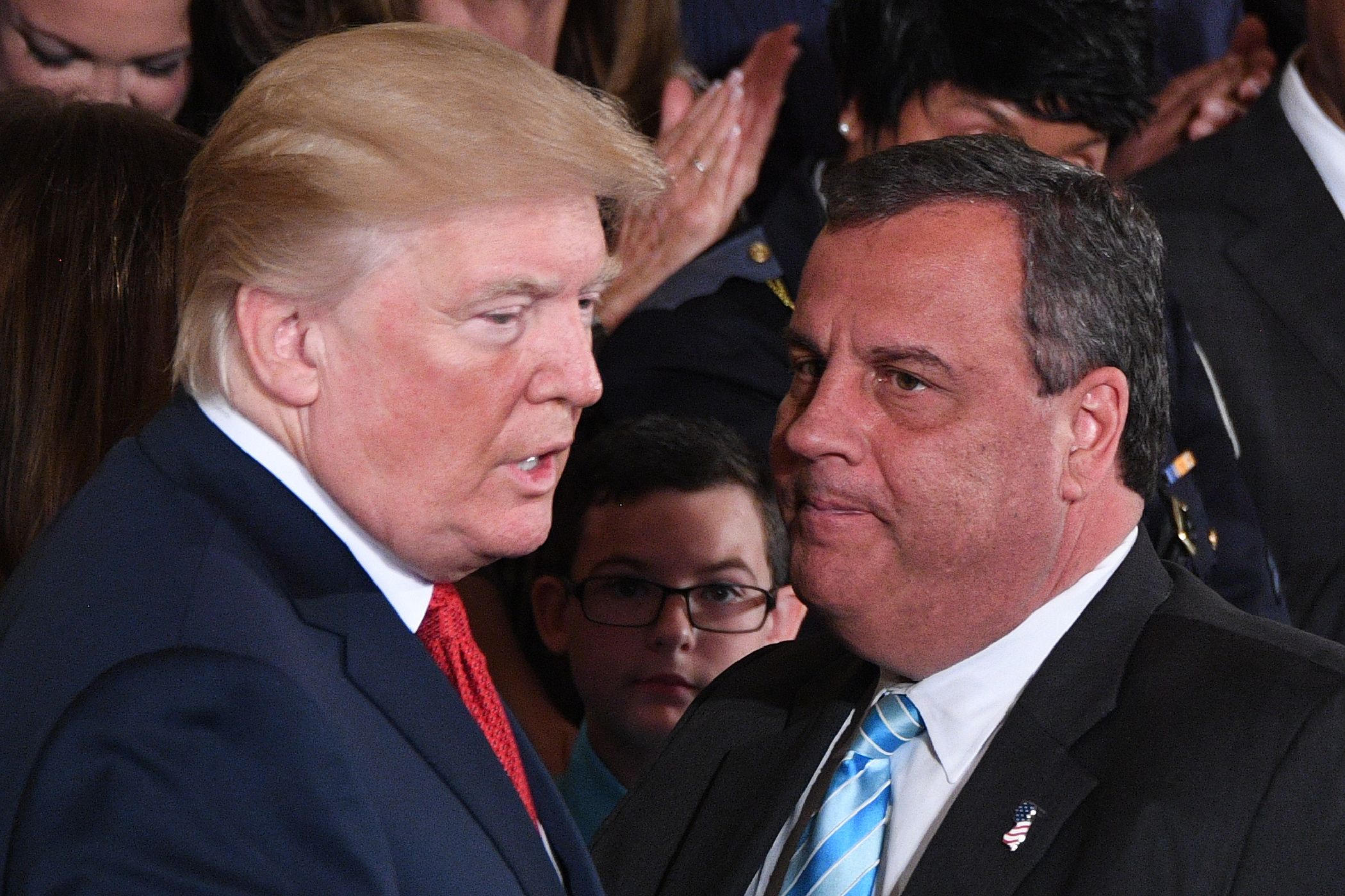 Chris Christie, the former New Jersey governor and 2016 Trump campaign adviser, took himself out of the running for White House chief of staff on Friday, saying in a statement that he'd asked the president to "no longer keep me in any of his considerations for this post."
"It's an honor to have the president consider me as he looks to choose a new White House chief of staff," Christie said in the statement to The New York Times. "However, I've told the president that now is not the right time for me or my family to undertake this serious assignment."
Christie reportedly met with the president Thursday evening to discuss the chief of staff position.
Since Trump announced last week that his current chief of staff, John Kelly, would be leaving at the end of the year, the president has struggled to find someone willing to take the job. White House deputy press secretary Hogan Gidley told reporters on Friday that it was possible Trump might ask Kelly to stay on the job, past his previously scheduled departure, as he searches for a suitable replacement.
In a Reuters interview on Tuesday, Trump said he had "at least 10, 12-12 people that want it badly," adding that he "could do it immediately" but was "in no rush."
"Everybody wants it. Who doesn't want to be one of the top few people in Washington, D.C.?" Trump told Reuters. He motioned to the three reporters interviewing him and said. "I mean, you three guys would take it."
Rumors that Vice President Mike Pence's chief of staff, Nick Ayers, was poised to take the job were quashed by Ayers last week. He said he planned to move back to his home state of Georgia with his wife and three young children. Reports said that Ayers and the president could not agree on the terms of the position.
Republican Mark Meadows, chairman of the conservative House Freedom Caucus, was a top contender for the job until Wednesday. After Meadows and Trump talked, the White House said in a statement that the president wanted Meadows to remain in Congress "so he can continue the great work he is doing there."
Previously, Meadows had told Newsweek that he was "interested" in the position and was "willing to support the president and moving forward his agenda."
Trump told reporters on Thursday that the list of possible contenders had been narrowed to five candidates, down from the 10 and 12 candidates he had mentioned to Reuters.
Those whose names have also been floated publicly—through speculation, sources and various media reports—include Trump's son-in-law and senior adviser, Jared Kushner; former Trump campaign deputy manager David Bossie; Acting Attorney General Matthew Whitaker; White House communications director Bill Shine; press secretary Sarah Huckabee Sanders; Office of Management and Budget Director Mick Mulvaney; U.S. Trade Representative Robert Lighthizer; Treasury Secretary Steven Mnuchin; and Republican fundraiser Wayne Berman.
Mulvaney, Mnuchin and Lighthizer have all suggested they are not interested in the job, which is one of the toughest in Washington and may require reining in the president's tweeting and trying to control his actions. Making the job more difficult is the fact that federal prosecutors have implicated Trump in felony crimes related to actions by his former attorney Michael Cohen.