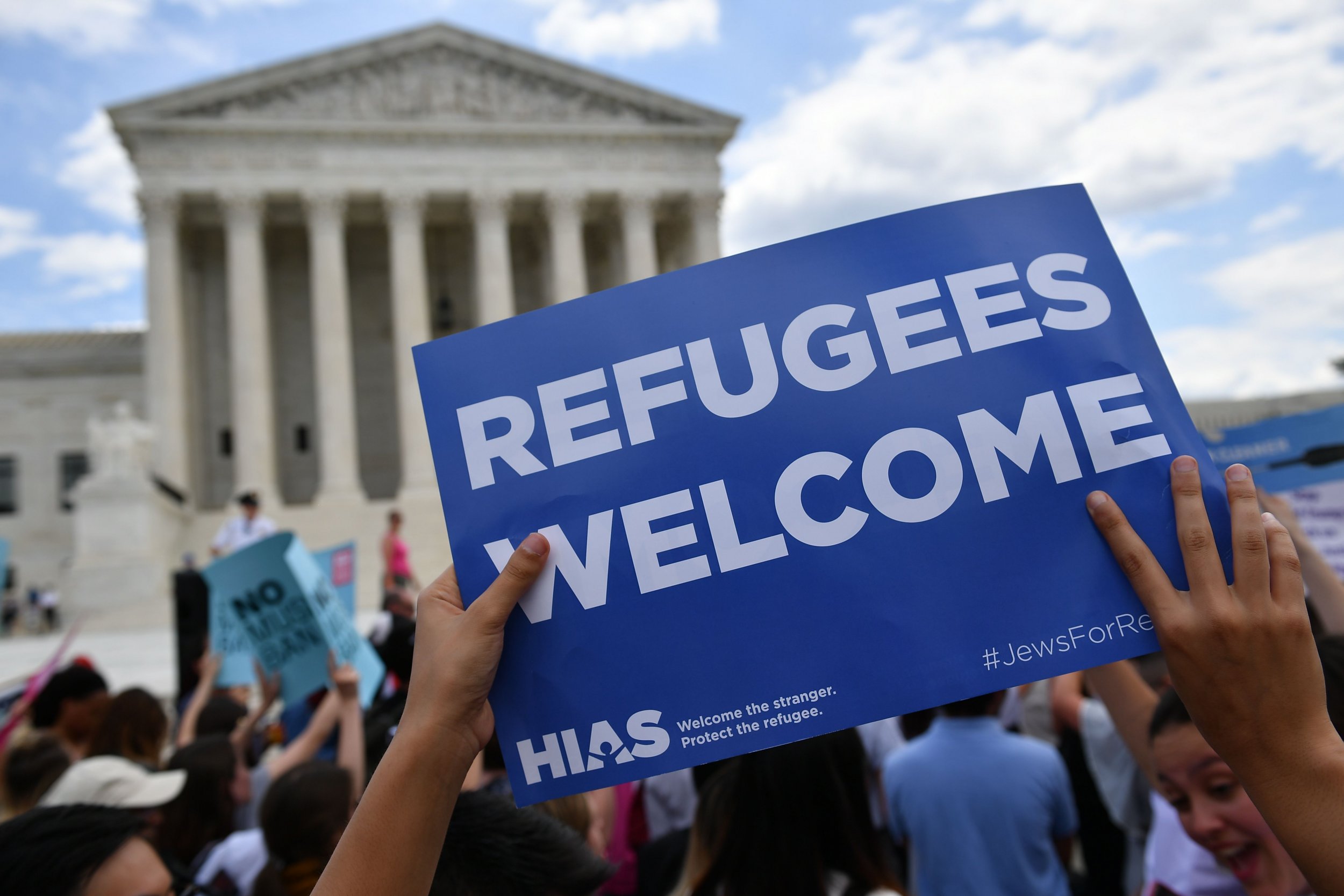 Since President Donald Trump and his new administration were ushered in, the number of people able to seek refuge in the United States from war, violence or persecution from abroad has sharply declined. And it hasn't mattered what nationality or religion the asylum-seekers were.
While Trump, both as a candidate and as president, has questioned the vetting process by which refugees are allowed to enter the country, he specifically promised to allow more foreign Christians to seek refuge. Refugee arrival statistics from the U.S. Department of State show the administration continues to significantly cut the number of refugees of all nationalities and religions, including Christians.
In the final few months of President Barack Obama's term from October 1, 2016, through December 31, 2016, the administration took in 25,671 refugees. In its first three full months, the Trump administration had significantly reduced that number to 9,966 refugees. The U.S. admitted 33,000 refugees during Trump's first year in office in 2017, roughly a third of the nearly 97,000 that Obama admitted in 2016 during his last year.
Those changes were no surprise, considering Trump's disapproval of the number of refugees who were coming into the country each year. A version of his controversial travel ban on several Muslim-majority countries was upheld by the Supreme Court in June. But President-elect Trump made a promise to allow more Christian refugees to seek asylum while limiting others.
"If you look at what's happening with the migration, we're taking in people we have no idea who they are," Trump said in December 2016. "Very sadly, if they're Christian, they don't come in. And before this whole mess, if you were in Syria—two, three, four years ago—one of the top experts told me…that if you're from Syria and you're Muslim, it's very easy to come into the United States. But if you're from Syrian and if you're Christian, its almost impossible to come into the United States."
Trump went on to say that "Christianity is under siege" and that "we've got to reverse it." He told his supporters the refugee trends were going to change in order to "Make America Great Again."
Trump was technically correct—more Syrian Muslims than Syrian Christians were admitted under Obama. Roughly 18,800 Syrian Muslim refugees were admitted compared to just 122 Syrian Christians during Obama's eight years in office. The numbers are not too surprising, considering the vast majority—roughly 90 percent—of Syria's population practices some form of Islam.
Under Trump, the number of Syrian refugees has been significantly reduced, but the proportion of those coming from the country that are Christian has remained about the same. Since taking office, the administration admitted nearly 2,000 Syrian Muslims and only 20 Syrian Christians.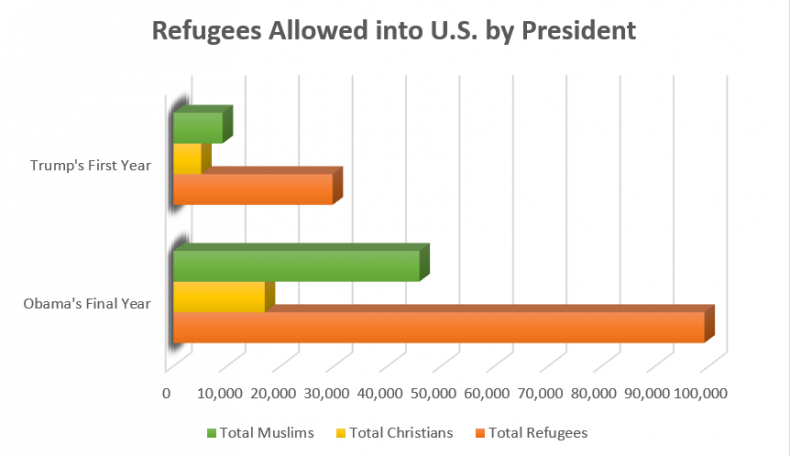 The same trend of limiting Christian refugees, despite their nationality, applies across the board. When looking at the numbers for all Christian refugees allowed into the U.S. by the Trump administration, they have declined by an estimated 70 percent when comparing Obama's last 20 months in office to Trump's first 20 months in office.
Last month, Secretary of State Mike Pompeo announced the U.S. would further cut the number of refugees it allows into the country, reducing the total number from 45,000 this year to 30,000 for next year. That number would be the lowest refugee ceiling since the U.S. refugee program began in 1980.
While less than Obama, the number is also less than President George W. Bush's refugee program allowed. Bush's ceiling was placed at 70,000 people, although when he first took office and the September 11 terrorist attacks occurred, Bush allowed less than 30,000 refugees into the country the following year. That number later grew by his final year in office when he raised the ceiling to 80,000 refugees.