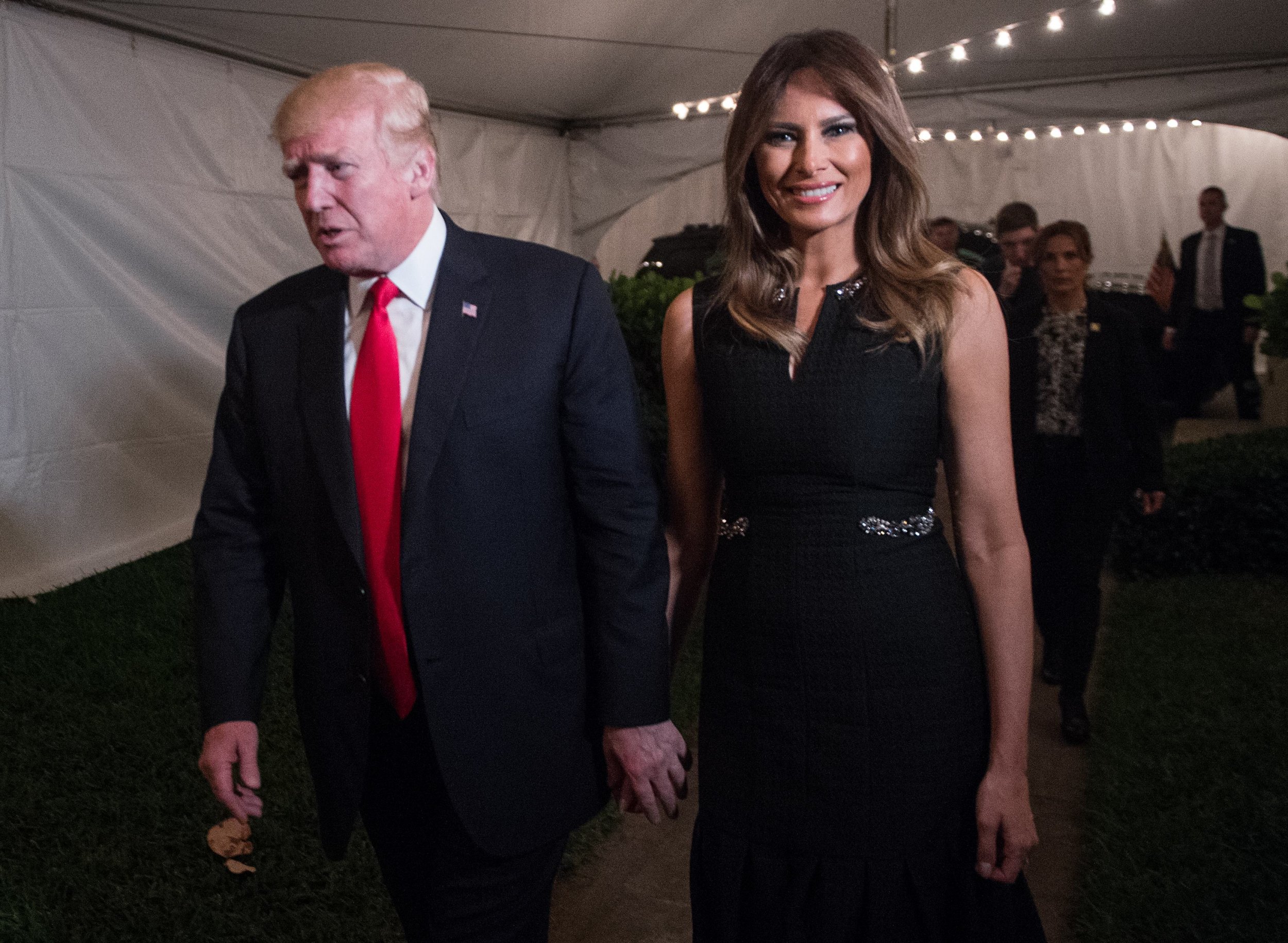 President Donald Trump is accused of being a "chronically unfaithful husband" to first lady Melania Trump in Michael Wolff's explosive new book, Fire and Fury: Inside the Trump White House.
It is just the latest revelation from the book that has dominated the news agenda all week. In earlier extracts released ahead of publication Friday, Wolff paints a bleak picture of the first marriage. The author claims Trump called Melania a "trophy wife" and took pleasure in bedding the wives of his friends.
Wolff also says Melania was "inconsolable" during Trump's presidential campaign in 2016 after malicious rumors and old nude photos from her modeling career were published across the globe. The New York Post used a naked modeling photo on its cover in July 2016.
"Inconsolable, she confronted her husband," Wolff says. "Is this the future? She told him she wouldn't be able to take it."
Among the rumors that unsettled the first lady were allegations published by the Daily Mail that she once worked as an escort. Melania's lawyers sued the U.K. newspaper. The Mail agreed to pay the first lady damages in April 2017 and offered an apology.
Fire and Fury was rushed on sale Friday, five days ahead of its original publication date, after Trump's lawyers tried to block its release.
On Friday night, Trump called Wolff a "total loser" on a Twitter missive:
The first lady's spokesperson, Stephanie Grisham, told CNN Friday that the claims in Fire and Fury are false.
"The book is a work of fiction. It is a long-form tabloid that peddles false statements and total fabrications about Mrs. Trump. In short, it's irresponsible and yet another 'journalist' looking to profit off the Trump family and this administration," said Melania's communications director.