Donald Trump Is 'Selfish' and Shames the Presidential Office, Former CIA Director Says After President's Harry Reid' Insults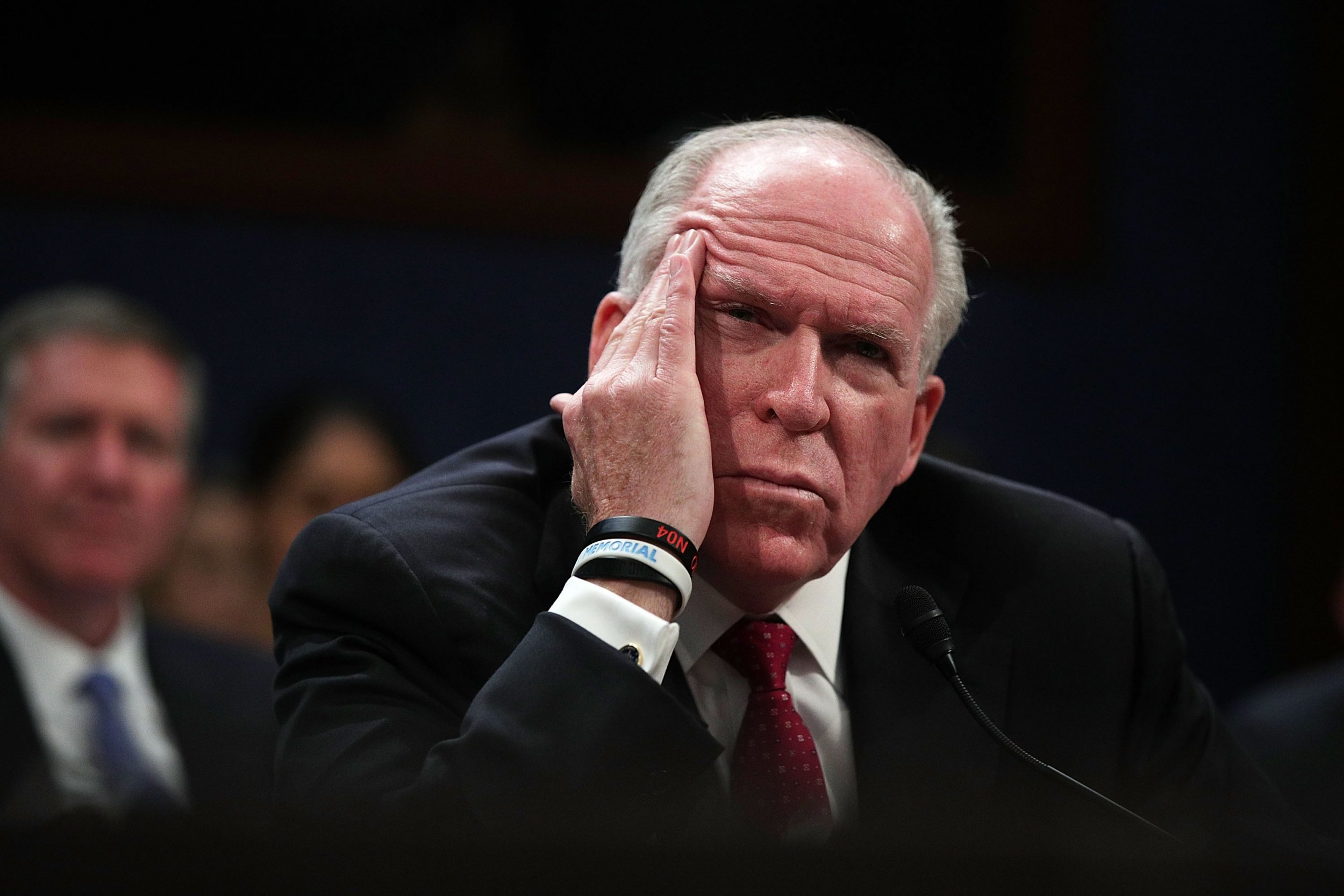 Former CIA Director John Brennan called President Donald Trump "selfish" on Monday, saying the president insulted people who had dedicated their lives to public service.
Brennan's tweet came in response to President Donald Trump's tweet in which he slammed retired Senator Harry Reid, a Nevada Democrat.
Trump tweeted Monday morning: "Former Senator Harry Reid (he got thrown out) is working hard to put a good spin on his failed career. He led through lies and deception, only to be replaced by another beauty, Cryin' Chuck Schumer. Some things just never change!"
Reid chose not to run for re-election in 2016, and was not kicked out by voters. Brennan, a regular thorn in Trump's side especially since becoming a regular cable news commentator, posted in response to the president: "You shame yourself & the Office of the Presidency every time you try to smear those who dedicate their lives to public service. These elected officials, like so many others, have worked selflessly on behalf of their fellow citizens, something unfamiliar to one as selfish as you."
Reid, who served as Senate majority leader, garnered the scorn of Trump when he said in an interview with CNN that he didn't think much of the president as a person.
"I just have trouble accepting him as a person, so frankly, I don't see anything he's doing right," Reid said, which triggered an angry retort from Trump.
Brennan's jumping to Reid's defense is hardly surprising, considering his own expressed views on Trump. Last month, he suggested Russian President Vladimir Putin had successfully manipulated Trump.
"It's quite clear that President Putin knows a lot more than the American public knows about what President Trump has done and said vis-à-vis Russia," Brennan said.
"There is some kind of special rapport relationship between the two of them. And I think Mr. Putin, who is an exceptionally well-trained KGB officer, intelligence officer, I think has exploited and cultivated this relationship and is taking full advantage of it. [Trump] acts like he has an ulterior motive that is not apparent."