Trump to Visit CIA Headquarters on Saturday, His First Full Day as President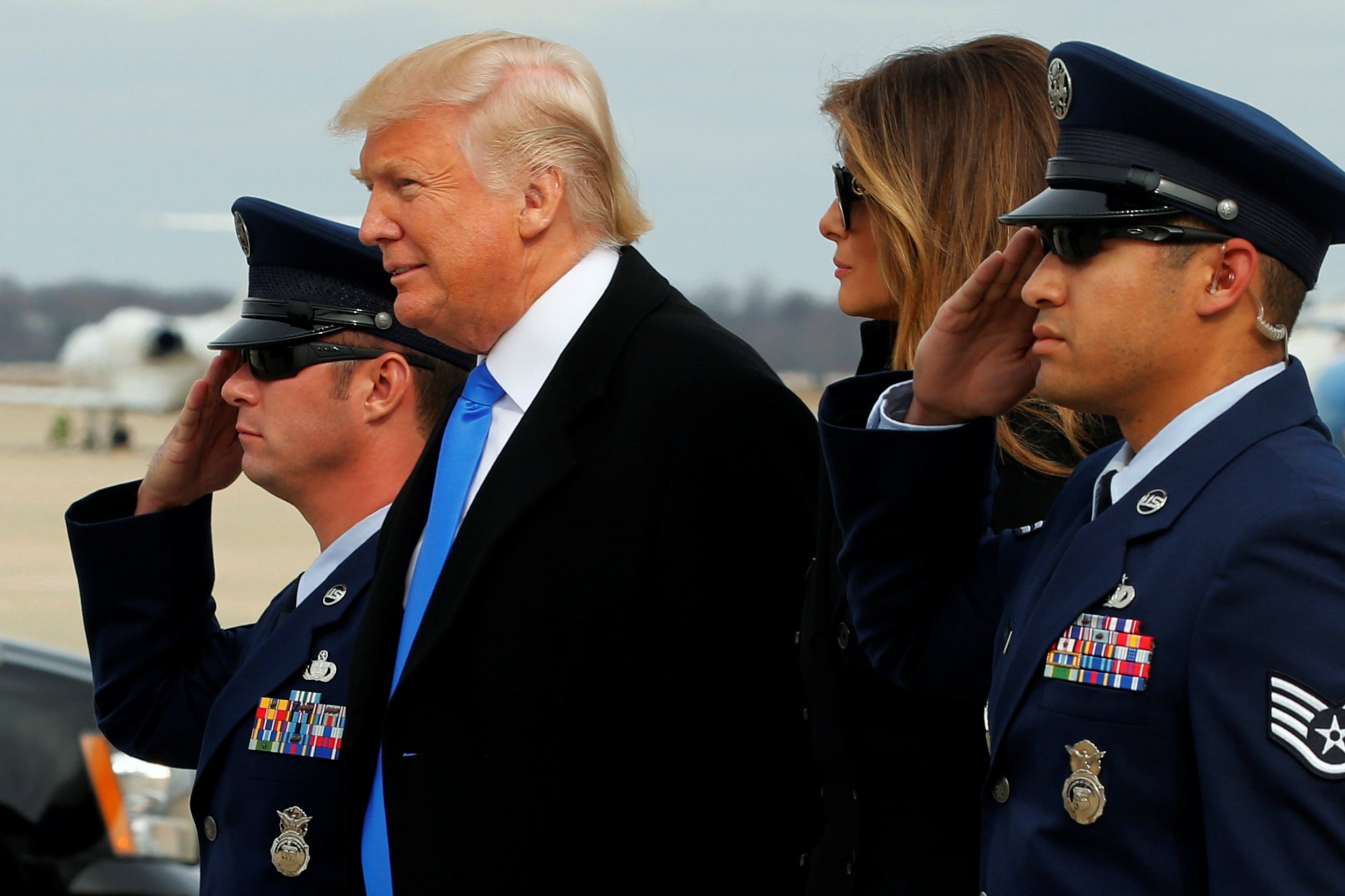 Donald Trump plans to visit CIA headquarters on Saturday on his first full day as U.S. president, as he takes command of an agency that he has harshly criticized, a transition official said on Thursday.
The visit to Central Intelligence Agency headquarters in Langley, Virginia, in the Washington suburbs, has a symbolic element, since Trump had questioned the CIA's conclusion that Russia was involved in cyber hacking that interfered with the U.S. election.
A senior U.S. intelligence official, speaking on condition of anonymity, said the purpose of Trump's visit to the CIA's sprawling campus was to swear in U.S. Representative Mike Pompeo, a Kansas Republican, as the spy agency's new chief.
However, that plan, will depend on whether Pompeo receives Senate confirmation by then, and it was uncertain whether the Senate would act in time.
The Senate's Democratic leader, Chuck Schumer of New York, said that "there are a good number of members" who want to make statements about Pompeo or ask him questions, and he predicted a vote on Monday if it did not take place Friday.
Trump has since accepted the verdict of Russia's involvement. But he raised hackles among intelligence professionals earlier this month when he accused them of leaks that led some U.S. media outlets to report unsubstantiated claims that Russia had collected compromising information about him.
Trump had accused U.S. intelligence agencies of engaging in tactics reminiscent of Nazi Germany.
After that blast, outgoing CIA Director John Brennan fired back on "Fox News Sunday," saying Trump "has to be mindful that he does not have a full appreciation and understanding of what the implications are of going down that road."