Donald Trump Claims Hillary Clinton Is 'Playing the Woman Card' in 2016 Race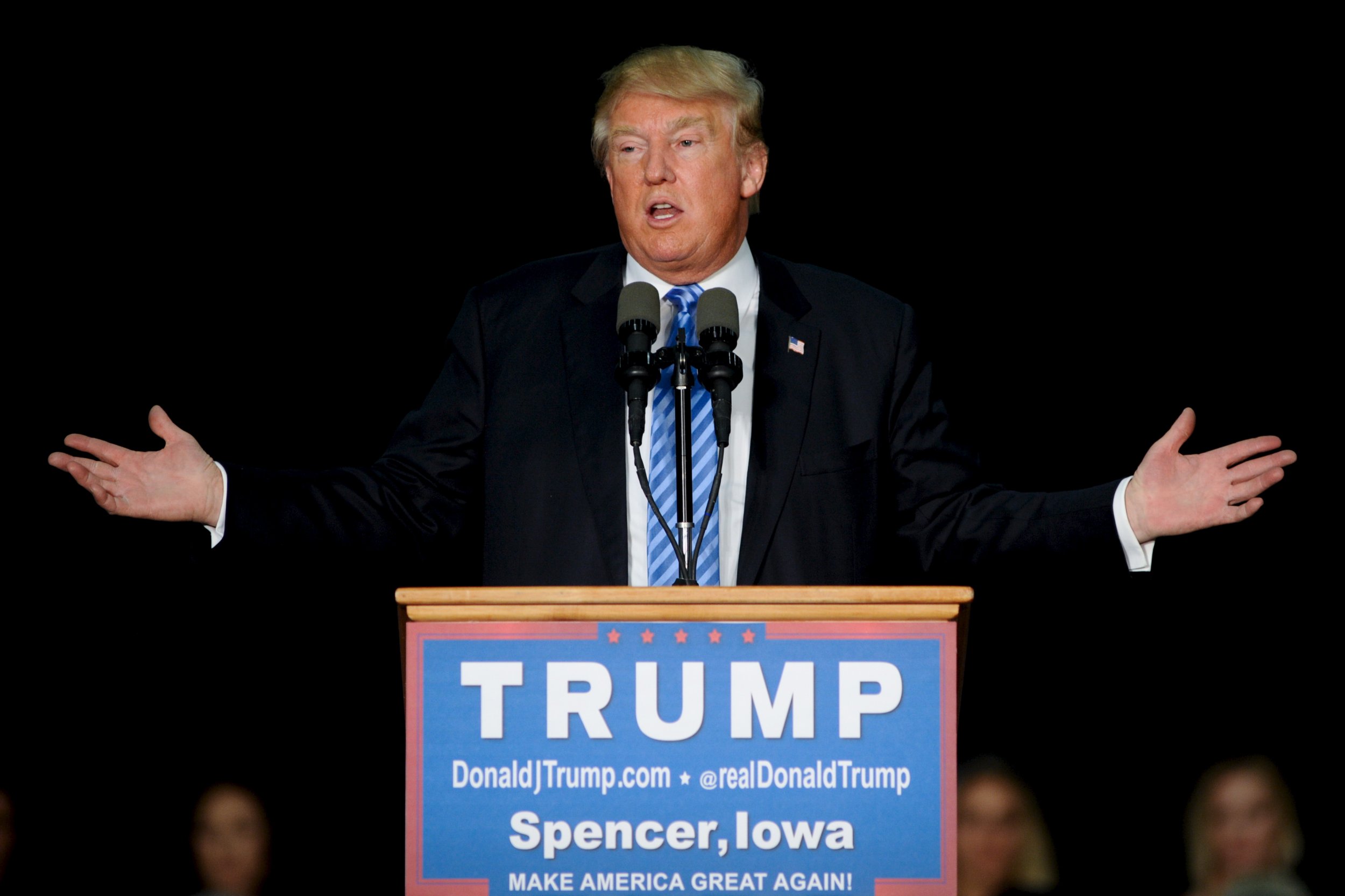 During a Sunday morning interview on Fox News, GOP presidential frontrunner Donald Trump accused Hillary Clinton of "playing the woman card" in her campaign for the Democratic nomination.
Trump's comment comes in the midst of a long string of recent attacks he's made against the former secretary of state. Speaking with the Des Moines Register, Clinton, the Democratic presidential candidate frontrunner, said she would not personally respond to Trump's recent remarks.
Trump's latest attack on Clinton comes after his recent controversial comment last week in Michigan, where he said that she "got schlonged" in her 2008 presidential primary run. The Yiddish word schlong means penis, not defeat. Trump also said Clinton's delay in returning from the restroom during the Democratic debate on December 19 was "too disgusting."
"I think he has to answer for what he says, and I assume that others will make the larger point about his language," Clinton told the Register. "It's not the first time he's demonstrated a penchant for sexism.
"Again, I'm not sure anybody's surprised that he keeps pushing the envelope," she said when asked by the newspaper if Trump is targeting her because of her gender.
On Twitter on Saturday night, Trump flipped Clinton's terminology:
Speaking with Fox, Trump elaborated on his mention of Clinton's husband, former president Bill Clinton. "I think he is fair game because his presidency was really considered to be very troubled, to put it mildly because of all of the things that she's talking to me about. She's mentioning sexism…I turned her exact words against her," Trump said.
The real estate mogul also told Fox that his female supporters agree with his sentiments towards Clinton. "I've had so many women come up to me and say you've got to keep her out, she is just terrible," he said. "She is playing that woman card left and right, and women are more upset about it than anybody else, including most men."