Donald Trump Is 'Clearly' Intimidating Witnesses and Breaking the Law, Says Senior Democratic Senator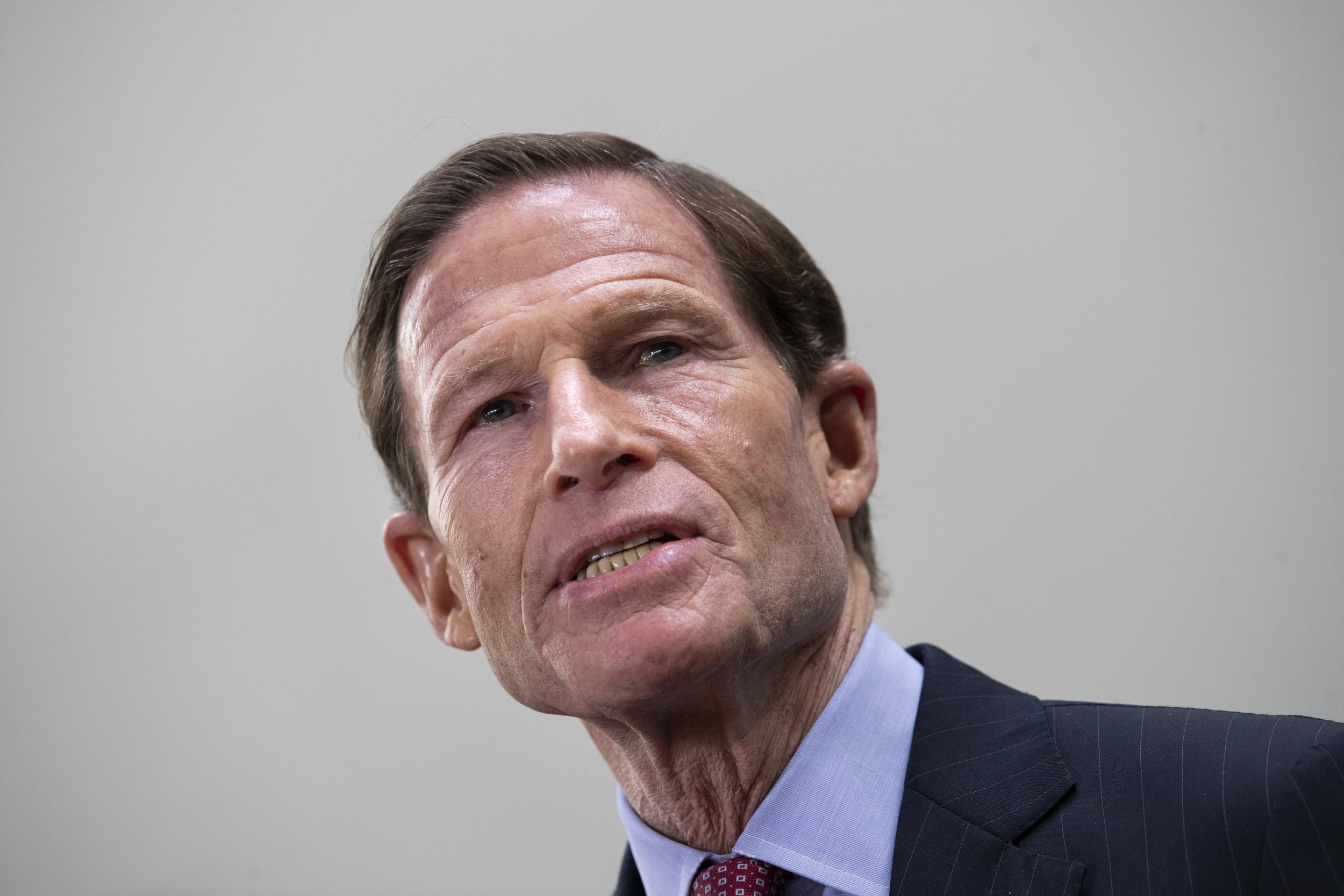 A senior Democratic senator has accused President Donald Trump of intimidating witnesses, pointing out that he would be prosecuted if he weren't president. Richard Blumenthal said that Trump's comments about his former lawyer Michael Cohen were indictable.
Last year, Cohen was sentenced to three years in prison after admitting to a raft of financial crimes, including campaign finance violations. He was also handed a concurrent two month sentence for lying to Congress about negotiations to build a Trump Tower in Russia.
Cohen had been scheduled to testify before Congress on February 7, but has postponed the hearing, saying he and his family had received threats from Trump and his lawyer Rudy Giuliani.
Cohen's legal adviser Lanny Davis said in a statement: "Due to ongoing threats against his family from President Trump and Mr. Giuliani, as recently as this weekend, as well as Mr. Cohen's continued cooperation with ongoing investigations, by advice of counsel, Mr. Cohen's appearance will be postponed to a later date," The Hill reported.
Blumenthal, who was the former attorney general for Connecticut, said on CNN's The Situation Room, "These words of intimidation come from the president of the United States with a vast Twitter following. So it's not only his formal position, it is also in effect his inciting potential danger to Michael Cohen's father-in-law and to his wife."
This referred to Trump's comments that investigators should "look at" Cohen's father-in-law, Fima Shusterman, who pleaded guilty in the 1990s to tax fraud charges in connection with his New York taxi business, The Hill reported.
Giuliani has also blasted Cohen, calling him a "serial liar" and arguing that his father-in-law was fair game for criticism. Trump said on Wednesday that Cohen had been "threatened by the truth."
Blumenthal said on Wednesday: "Clearly there's a violation here of Title 18 United States Code 1512 which stops and protects against intimidation of witnesses. He would be prosecutable, but for his being president. I believe a sitting president can be indicted…to stop ongoing criminal activity.
"These kind of tactics smack of what the mob does," he told The Situation Room host Wolf Blitzer. Blumenthal also said that special counsel Robert Mueller should include in his investigation into alleged Russian interference in the 2016 election the statements by Giuliani and the president, as well as "possible agreements between them."