Donald Trump's Top Climate Pick Denies Climate Change and Keeps Equating Carbon Dioxide With the Lives of Jewish People
Donald Trump's pick to chair his Presidential Committee on Climate Security, William Happer, is a climate change denier who once said that carbon dioxide had been demonized like "the poor Jews under Hitler."
In a 2014 CNBC interview, unearthed by John Whitehouse of Media Matters, Happer told CNBC anchor Andrew Ross Sorkin to "shut up" when Sorkin accused him of not believing in climate change. Happer then said that because he did not believe in climate change he was being called a "holocaust denier." The "demonization of carbon dioxide is just like the demonization of the poor Jews under Hitler," he said. "Carbon dioxide was actually a benefit to the world and so were the Jews."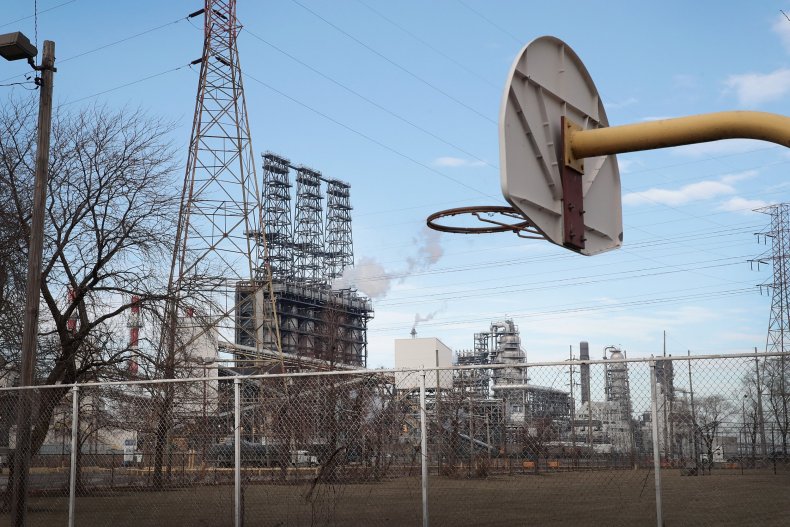 An estimated eleven million people were killed during the Holocaust. Carbon dioxide is the main greenhouse gas that has been proven to cause climate change.
The 79 year-old Happer, who currently serves as a National Security Council technology adviser, has continued to equate the value of a gas that causes climate change to the lives of Jewish people. In 2017, Jezebel published a letter he sent to a reader saying that the demonization of carbon dioxide, "really differs little from the Nazi persecution of the Jews, the Soviet extermination of class enemies or ISIL slaughter of infidels."
President Donald Trump is an ardent climate change denier, and has called it a hoax created by China to "make U.S. manufacturing non-competitive." His Committee on Climate Security has the intention of combating numerous reports that have come from the United Nations and his own administration stating that climate change is very real and that large portions of the earth could soon be uninhabitable because of it.
"The impacts and costs of climate change are already being felt in the United States, and changes in the likelihood or severity of some recent extreme weather events can now be attributed with increasingly higher confidence to human-caused warming," read the National Climate Assessment, a document prepared by a group of U.S. federal agencies. When asked about the assessment, the president said that he did not believe it.
The president's new committee is "designed to try to scare our intelligence, defense and science professionals into doing and saying nothing about this pressing threat," said retired Rear Admiral David Titley in a statement.
Happer is not a climate scientist and previously worked as chair of the Exxon-funded George C. Marshall Institute.