Homeland Security Adviser Says Trump's Body Slamming CNN Tweet Not a Threat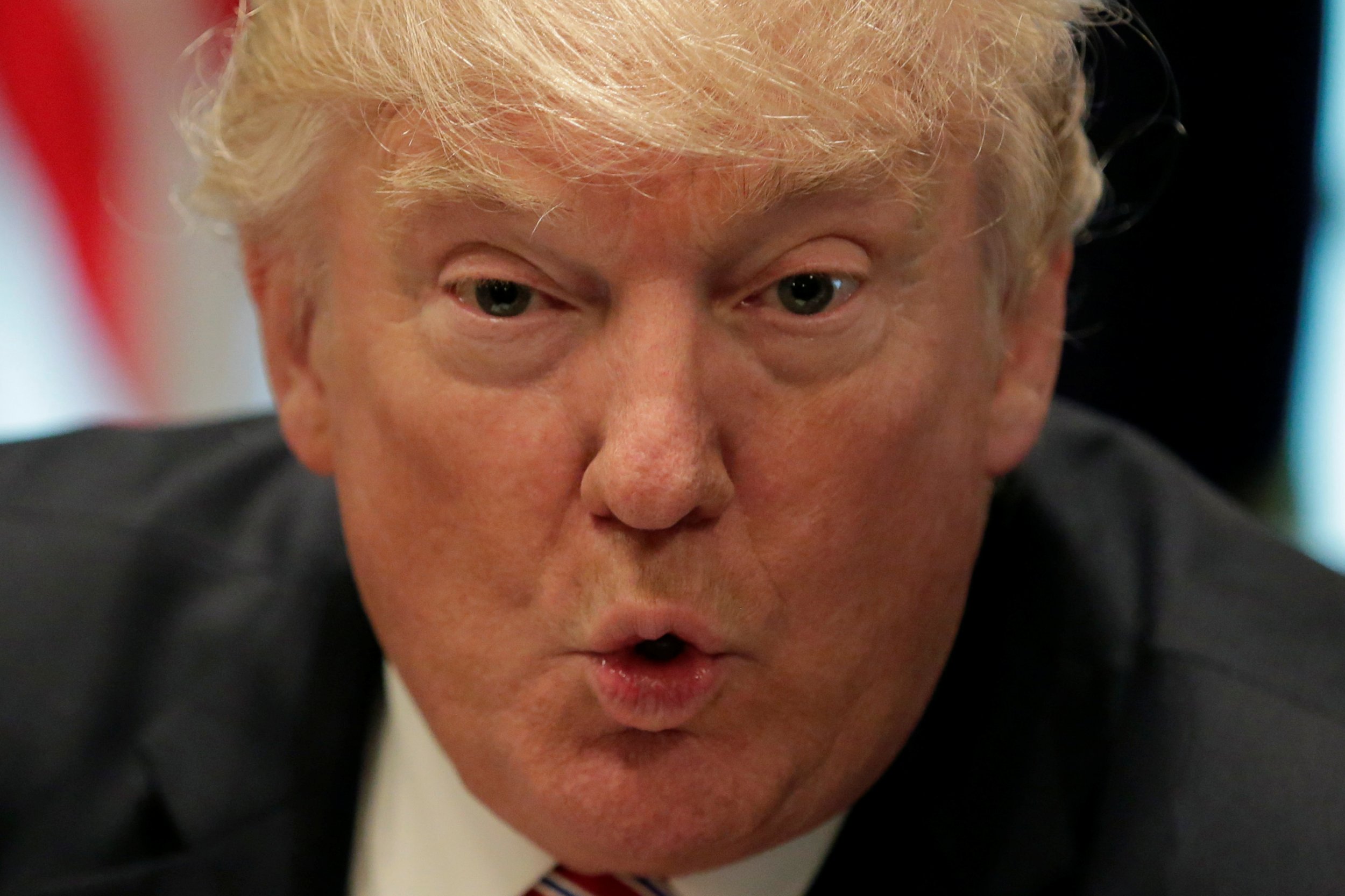 Donald Trump's homeland security adviser defended a video posted by the president Sunday in which he body slammed a wrestler representing CNN.
Homeland Security Adviser Tom Bossert in an appearance on ABC's This Week was asked if the video appeared to be a violent threat against the news network.
"Certainly not, though I think that no one would perceive that as a threat. I hope they don't. I do think that [Trump is] beaten up in a way on cable platforms that he has a right to respond to," Bossert replied.
Trump's tweet included a video of his 2007 appearance at a WWE event, in which he fought WWE president Vince McMahon. In Trump's video, the CNN logo is superimposed over McMahon's head as he attacks him.
The president has stepped up his criticism of CNN in recent days, after the three journalists resigned from the network over the fallout from a retracted story which alleged that a Trump associate had met with a Russian investment fund chief days before Trump's inauguration.
In response to the video, a CNN statement said the president was "encouraging violence against reporters" and "involved in juvenile behaviour far below the dignity of his office".
It is not the first time Trump has been accused of inciting violence against journalists, with members of the press frequently abused at Trump election rallies as he railed against them for alleged bias.
On ABC, Bossert defended the president's use of social media: "There's a lot of cable new shows that reach directly into hundreds of thousands of viewers and they're really not all very fair to the president. So I'm pretty proud of the president for developing a Twitter and a social media platform where he can talk directly to the American people."
CNN contributor Ana Navarro though accused Bossert of "ceding his principles."