Do Republicans Still Support Trump? After Comey Memo, GOP Members Refuse to Defend President on Fox News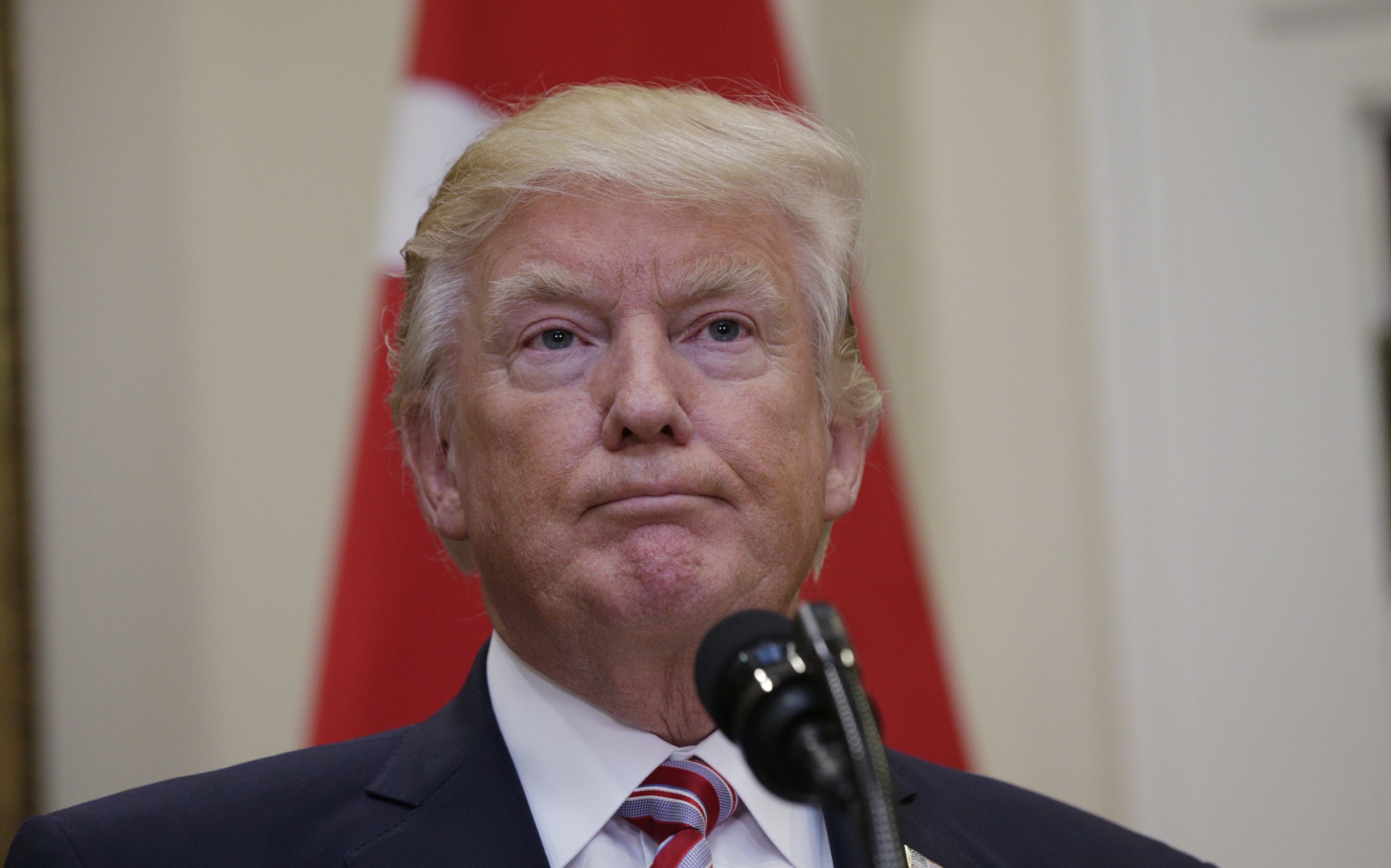 On Tuesday, Fox News host Bret Baier made a surprising disclosure. His show, Special Report, was struggling to book guests. Tuesday's episode centered around allegations in a memo that U.S. President Donald Trump had asked former FBI director James Comey to close his investigation into former National Security Adviser Michael Flynn over Russia links. No Republicans, Baier said, were willing to go on camera and defend their president.
According to The New York Times, which first reported the memo, Trump told Comey during a meeting in February: "I hope you can see your way clear to letting this go, to letting Flynn go. He is a good guy. I hope you can let this go." The former director, who reportedly agreed that Flynn was a good guy, subsequently recorded their conversation in a memo, which he shared with senior FBI employees. One of Comey's associates then read parts of the memo to the Times.
Part of Comey's investigation into Flynn concerned his possible links to Russia. On February 13, Flynn resigned from his post, acknowledging that he had provided White House officials with "incomplete information" over a phone call he'd had with the Russian ambassador to the U.S. (On May 9, when Trump fired Comey, he contradicted his press team's statements and said the FBI's Russia investigation was the reason for his decision.)
Comey's memo was yet more bad news for the Republican party, which was still dealing with a Washington Post report from Monday night that alleged Trump had disclosed highly classified information to the Russian foreign minister, Sergei Lavrov. On Tuesday, the Times revealed that the U.S. gained the information, which concerned a possible plot by the Islamic State militant group to blow up planes using laptops, from Israel. (The Israelis had not given Trump permission to share the intelligence with Russia.)
Amid the turmoil, it seemed that GOP lawmakers were unwilling to go on air, even for Fox News—a right-leaning network and one of the only media outlets that Trump has praised. Charles Krauthammer, a political commentator and regular panelist on Special Report said the Republican party's reluctance to talk was understandable.
"They've just watched over the last 10 days, people who went out on a limb on the Comey firing, and said it was the result of the memo from the deputy Attorney General, and had their limb sawed off by Donald Trump himself without a flinch," Krauthammer told Baier.
The commentator was referring to the official White House line on Comey's firing that said Trump took the decision on the recommendation of the Justice Department. They made the recommendation over the former FBI director's handling of the investigation into Democratic presidential candidate Hillary Clinton's private email server. Two days later, however, Trump contradicted the DOJ by saying that the Russia investigation was on his mind when in Comey's sacking.
For Republicans who had repeated the party line, Trump's contradiction was at best an embarrassment. Now, with leaks streaming out of Washington, and a president who has shown himself incapable of sticking to a script, GOP politicians seem to have decided that silence is golden.