Trump Is in Meltdown and in 'Pure Terror That He Is Going to Lose,' Says 'Art Of The Deal' Co-Writer Tony Schwartz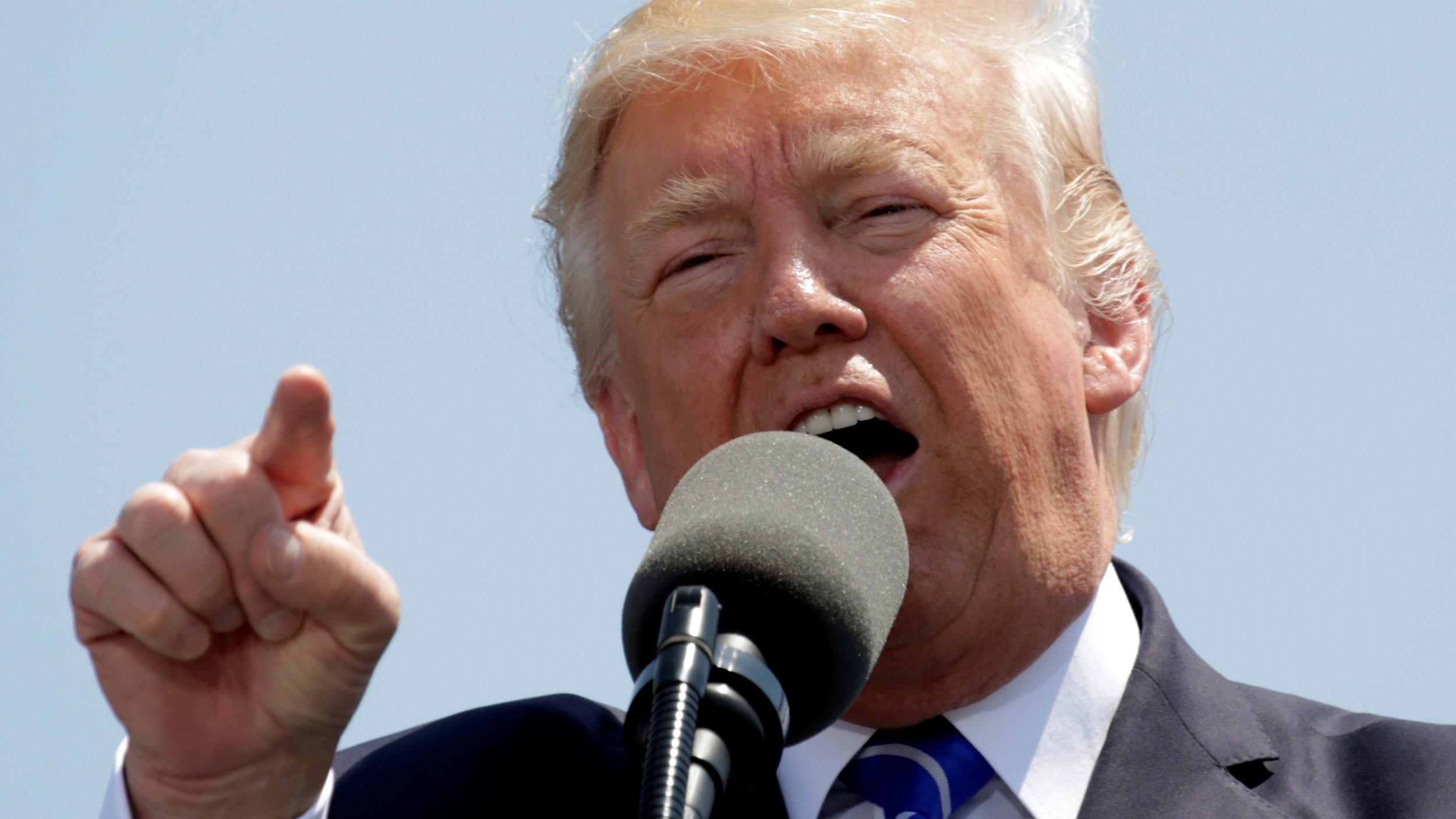 The co-author of Donald Trump's best-selling business guide and memoir The Art Of The Deal announced the president is undergoing a "significant meltdown" in a CNN interview with Anderson Cooper.
"I think he's reacting from a survival place," Tony Schwartz told Cooper Wednesday. He's in pure defensive mode...he's being run by the part of his brain that's reactive and impulsive, not capable of reflection," Schwartz said."The sense of siege that he feels because his sense of self-worth is so, so vulnerable that the series of things that have happened are overwhelming to him."
"There is no right and wrong for Trump. There's winning and losing. And that's very different from right and wrong. And right now he's in pure terror that he is going to lose," he added. "And by the way he is going to lose. I surely believe that at some point over the next period of time he's going to have to figure out a way to resign and the reason he's going to do that as opposed to go through what could be an impeachment process, or a continuing humiliation, is that he wants to figure out a way — as he's done all his career — to turn a loss into a victory. And so he will declare victory when he leaves."
Schwartz knows Trump's psyche well, spending nearly a year with him to help pen the best-selling 1987 book. He has been vocal about his regrets in writing the book, giving the The New Yorker a tell-all interview about the part he has played in creating the myth of Trump as a man who wins everything. On Twitter, he said he would now call the book "The Sociopath."
The comments come during a fraught week for the Trump administration. The Washington Post reported Monday that Trump revealed classified information to the Russian foreign minister and ambassador in a White House meeting last week. According to The New York Times reported that the info came from Israel on the understanding that it not be shared.
Trump and the White House have denied the claims. Meanwhile, some are suggesting that Trump could face impeachment over a separate scandal. The New York Times reported claims by former FBI Director James Comey that Trump requested he drop an investigation into ousted national security advisor Michael Flynn.
The Justice Department appointed former FBI Chief Robert Mueller as special counsel Wednesday to probe alleged Russian meddling in the election.
Trump's responses to the scandals, delivered in his usual abrasive style on Twitter, have been erratic. He referred to investigations into Russian meddling as a "witch hunt," and insinuated that he possessed taped conversations between him and Comey that would embarrass the former FBI director.
The president maintained his "absolute right" to share intelligence with anyone he wanted, and lashed out at "LEAKERS in the intelligence community."