Donald Trump Compared to Pig That 'Will Pull You Into the Mud' in Nickname Fight, By Scaramucci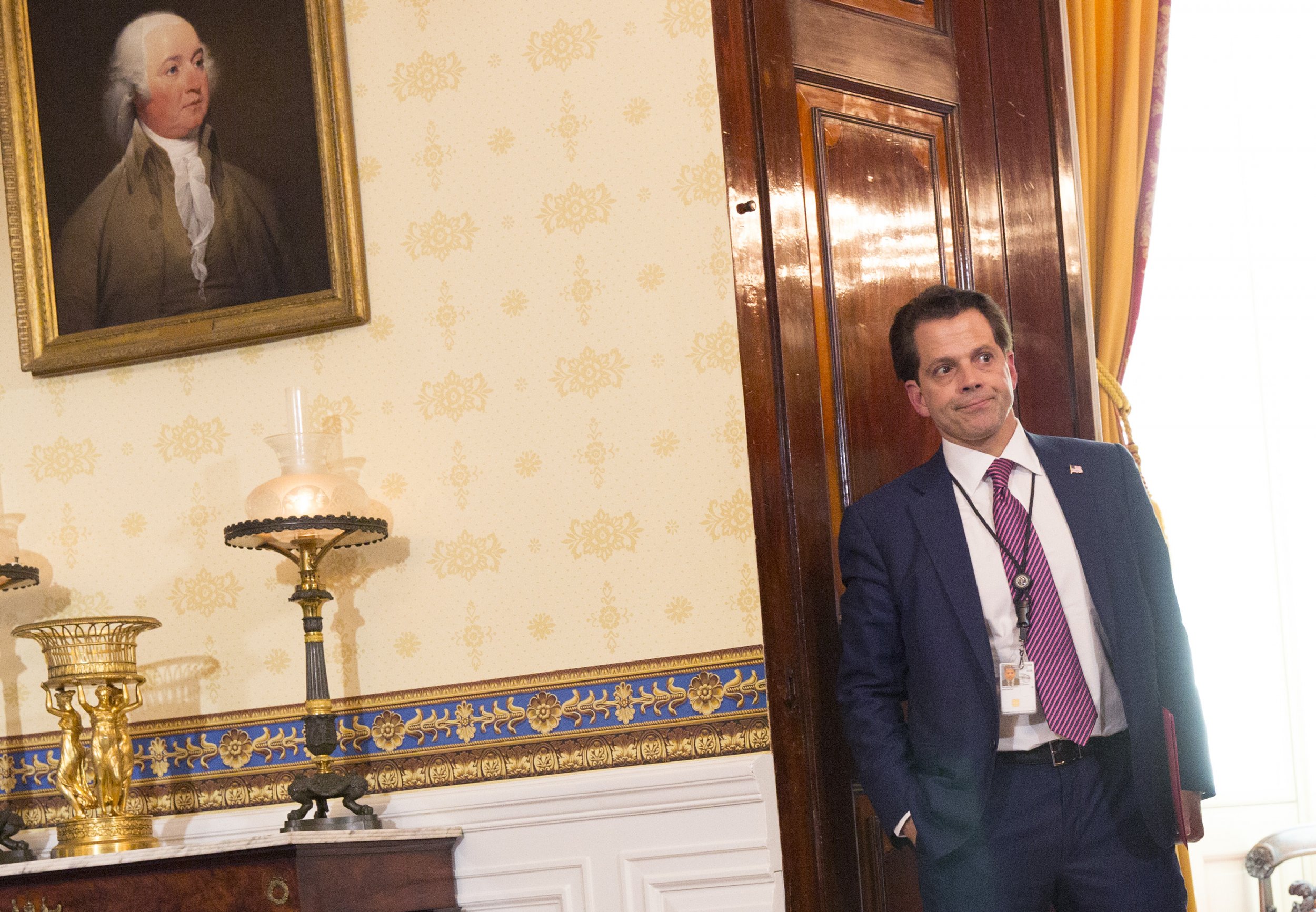 Former White House communications director Anthony Scaramucci compared President Donald Trump to a pig—in a favorable way—when asked who he thought would be the strongest Democratic candidate for the 2020 election.
Scaramucci, who was fired from the West Wing after only 10 days, said on iHeartRadio's The Domenick Nati Show on Thursday that he thinks former New York Mayor and Democratic billionaire Michael Bloomberg is "the one person that the president would wish he didn't have to run against because the mayor's loaded with dough."
The former communications director added that Bloomberg "understands this president very well" and that he would not get into a fight with Trump he would have the disadvantage in.
"You can't fight the president in the nicknaming business. You know what they say about a pig," Scaramucci said. "Can't fight a pig, the pig will pull you into the mud, drag you around, you get muddy and bloody and the pig won't."
Scaramucci concluded, "And so Bloomberg is the type of guy that will have the discipline not to do that."
Bloomberg has not announced whether he will run.
By comparison, Scaramucci said, Democratic Senator Elizabeth Warren, who officially announced her 2020 bid on Saturday, "doesn't have that discipline." Scaramucci cited several people advising Warren against taking a DNA test to prove she has Native American heritage—which she apologized for to the Cherokee nation after the fact—and said, "I think she's basically finished."
Warren's claims of Native American roots led Trump to call her "Pocahontas," a nickname that has stuck and damaged the Massachusetts senator's reputation.
Scaramucci also warned against getting into a nickname fight with Trump when celebrity publicist Domenick Nati asked who he thought would be the strongest Republican challenger.
"President Donald Trump is the Ronnie Lott of verbal contact, OK," Scaramucci said, referring to a former NFL cornerback who is considered one of the best players in the history of the league. "I've never seen anybody hit somebody as hard as he hits them, you know what I mean, so what I would say to people is whoever is running against Donald Trump is going to have an internationally recognized nickname for the rest of their life."
Scaramucci's final point of advice to Republicans who may try to primary Trump: "You have to be very, very careful."
The former communications director said he remains "loyal to the president" and would not run against Trump out of that respect and their relationship going back two decades.
Scaramucci has compared another member of the Trump administration at the time to a pig, but in an unfavorable light. Soon after he was fired in July 2017, Scaramucci blamed then-White House chief strategist Steve Bannon for his ouster and said Trump should get rid of him if he truly wanted to drain the swamp.
"For all of his railing on the swamp, he is literally the pig in George Orwell's Animal Farm that stands on his two legs the minute he gets power," Scaramucci said. "He is the creature from the Black Lagoon.