Donald Trump Compares Border Wall to the Invention of the Wheel—'There Is Nothing Better'
President Donald Trump has struck back once again at Democrats who are opposed to his plan for a $5 billion border wall, and has touted what he called his expert knowledge of how well the wall would work.
Although it was members of his own party who refused to include funding for a wall along the U.S.-Mexico border in a stopgap spending bill that passed the Senate on Thursday, Trump blamed the Democrats, accusing them of "lying" about the project's feasibility.
In a tweet on Friday, Trump said: "The Democrats are trying to belittle the concept of a Wall, calling it old fashioned.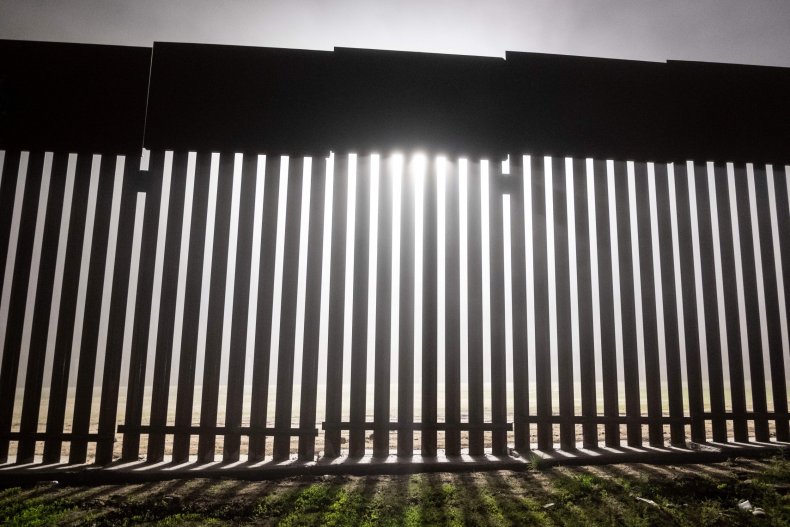 "The fact is there is nothing else's [sic] that will work, and that has been true for thousands of years. It's like the wheel, there is nothing better. I know tech better than anyone."
Trump went on to say in a subsequent tweet that technology on a border "is only effective in conjunction with a Wall. Properly designed and built walls work, and the Democrats are lying when they say they don't. In Israel the Wall is 99.9% successful.
"Will not be any different on our Southern Border! Hundreds of billions saved!"
Funding for the wall is a sticking point for Trump as Congress faces a deadline of midnight Friday to prevent a partial shutdown of the federal government. Trump told Republicans he would not approve any deal that denies him wall funding.
House Republicans voted on Thursday to allocate $5 billion toward the construction of "steel slats" across the border. But the bill is unlikely to find enough votes in the Senate, which requires 60 votes for a bill to pass. The Senate passed its own bipartisan funding package that did not include money for the the wall but would have kept the government fully running.
Trump then tweeted that no matter what happened in the Senate, Republican House members "should be very proud of themselves."
"They flew back to Washington from all parts of the World in order to vote for Border Security and the Wall. Not one Democrat voted yes, and we won big. I am very proud of you!" he tweeted.
Trump faced increasing pressure to get funding for his long-promised border wall, especially given the pushback he received from some of his most ardent supporters.
The Drudge Report ran the headline: "Trump in Retreat" while Fox News host Laura Ingraham tweeted Wednesday: "It was supposed to be a 'big beautiful wall' with a 'big beautiful door.' Now it's just an open door with no frame. Unreal."
Radio host Rush Limbaugh posted an article with the headline "Dems Get Everything, Trump Gets Less Than Nothing."
Far-right commentator Ann Coulter, who wrote the book In Trump We Trust, wrote in an article on her website that Trump was a "gutless president" and that "without a wall, he will only be remembered as a small cartoon figure who briefly inflamed and amused the rabble."
"One of the things he's most vulnerable to is mockery and mockery by his own supporters," Mark Krikorian, a leading anti-immigration activist told The Washington Post.
This story has been updated.