Donald Trump Is 'Compromised' Just as Michael Flynn Was, Rep. Adam Schiff Says After Michael Cohen's Russia Revelations
Michael Cohen's latest admission that he had lied to Congress about then-candidate Donald Trump's business dealings in Moscow showed that Russia had "leverage" on the president, said top House Democrats Adam Schiff and Jerrold Nadler.
The bombshell that Trump had been still heavily involved in a Trump Tower project in Moscow less than six months before the 2016 presidential election was dropped when Cohen, the president's former personal attorney, told a federal judge last week that he had lied to the Senate Intelligence Committee in 2017 about the business negotiations. In his court statement, Cohen said he had lied "out of loyalty" to Trump and his "political messaging."
"The fact that he was lying to the American people about doing business in Russia, and that the Kremlin knew he was lying, gave the Kremlin a hold over him," Nadler told NBC during an appearance on Meet the Press this weekend.
"And one question we have now is: Does the Kremlin still have a hold over him because of other lies they know about?" he said. Nadler is slated to take over as chairman of the House Judiciary Committee in January, and has hinted that the committee would investigate the ties between the Russian government and Trump.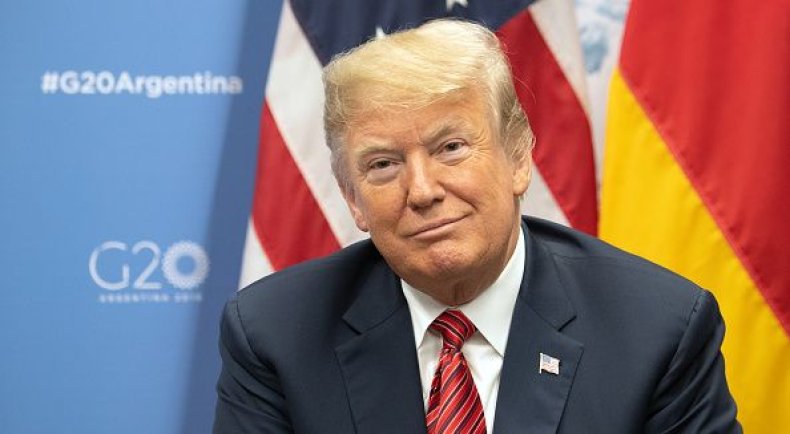 Schiff, who come January will lead the House Intelligence Committee, told ABC's This Week that the latest revelations surrounding Trump, Russia and Cohen mirrored the national security concerns that arose when former National Security Adviser Michael Flynn lied about talks he'd had with Sergey Kislyak, the Russian amabssador to the United States, during the 2016 campaign.
"There is now a witness who confirms that in the same way Michael Flynn was compromised, that the president and his business are compromised," Schiff told This Week.
Flynn was forced to resign in January 2017 when it was revealed that he had had extensive communication with Kislyak during the presidential transition. The phone calls between the two discussed President Obama's decision to reprimand Russia for election interference and a controversial vote about Israeli settlements in Palestinian territories at the United Nations.
But Trump has denied any wrongdoing and slammed Cohen as a liar and a "weak man." In a series of tweets last week, the president claimed that he had been only "lightly" looking at a possible Trump Tower real estate development in Russia.
"Oh I get it! I am a very good developer, happily living my life, when I see our Country going in the wrong direction (to put it mildly). Against all odds, I decide to run for President & continue to run my business-very legal & very cool, talked about it on the campaign trail… Lightly looked at doing a building somewhere in Russia. Put up zero money, zero guarantees and didn't do the project. Witch Hunt!"