Donald Trump Condemns Tony Blair for Iraq War 'Disaster'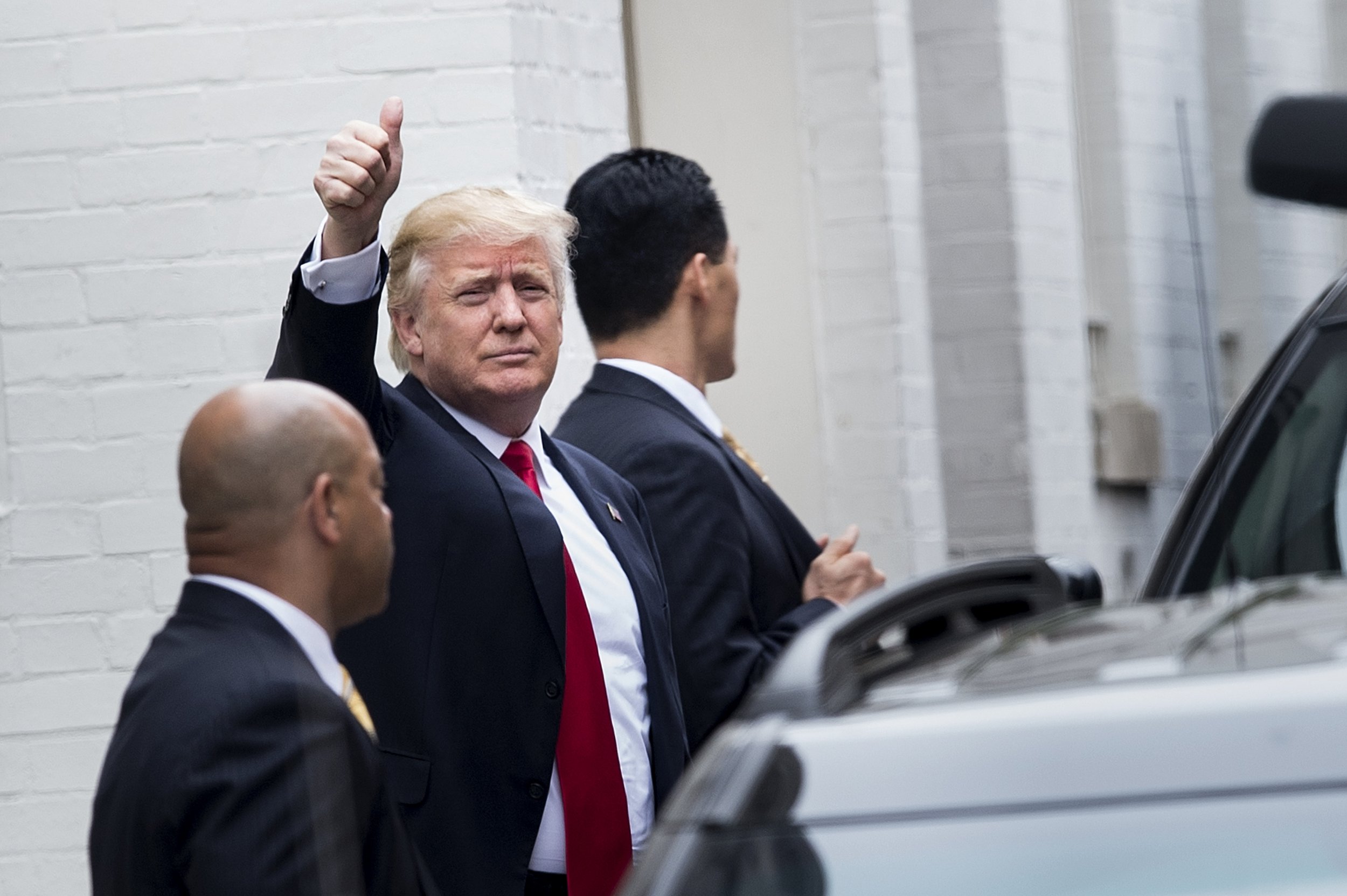 Likely Republican presidential nominee Donald Trump has condemned former British Prime Minister Tony Blair's decision to join the invasion of Iraq as a "disaster."
In an interview with Piers Morgan on British television on Tuesday, the billionaire construction magnate said Britain should never have joined forces with the U.S. in the conflict that took the lives of hundreds of thousands of people, including thousands of coalition troops.
The Iraq War "was a bad decision—maybe the worst," he said on ITV's Good Morning Britain. "But you folk were brought into it, I don't know why you were allowed to be."
He continued: "Tony Blair made a mistake. You can't go in haphazardly. You guys got involved like we did and now look at it."
On the special relationship between the U.S. and Britain, Trump said that he would have "much more" respect for a British leader who stood up to America.
The comments came after Trump took aim at another member of the British political elite, the country's leader, David Cameron. After the prime minister called Trump's Muslim ban proposal "stupid, divisive and wrong," the billionaire warned that he may not have a "very good relationship" with Cameron if he were to enter office.
He has also clashed in recent days with London's first-ever Muslim mayor, Sadiq Khan, over his faith. Khan called Trump ignorant for his Muslim ban plan and the Republican nominee replied: "He doesn't know me, hasn't met me, doesn't know what I'm on about. I think they're very rude statements and frankly tell him I will remember those statements. They're very nasty statements."
Blair recently commented on Trump's rise in the Republican ranks, saying that the anger of Americans is fueling his success. "This is going on in the U.S. with Donald Trump on the one side and Bernie Sanders on the other side, but frankly it's happening all over Europe," he told Yahoo News.