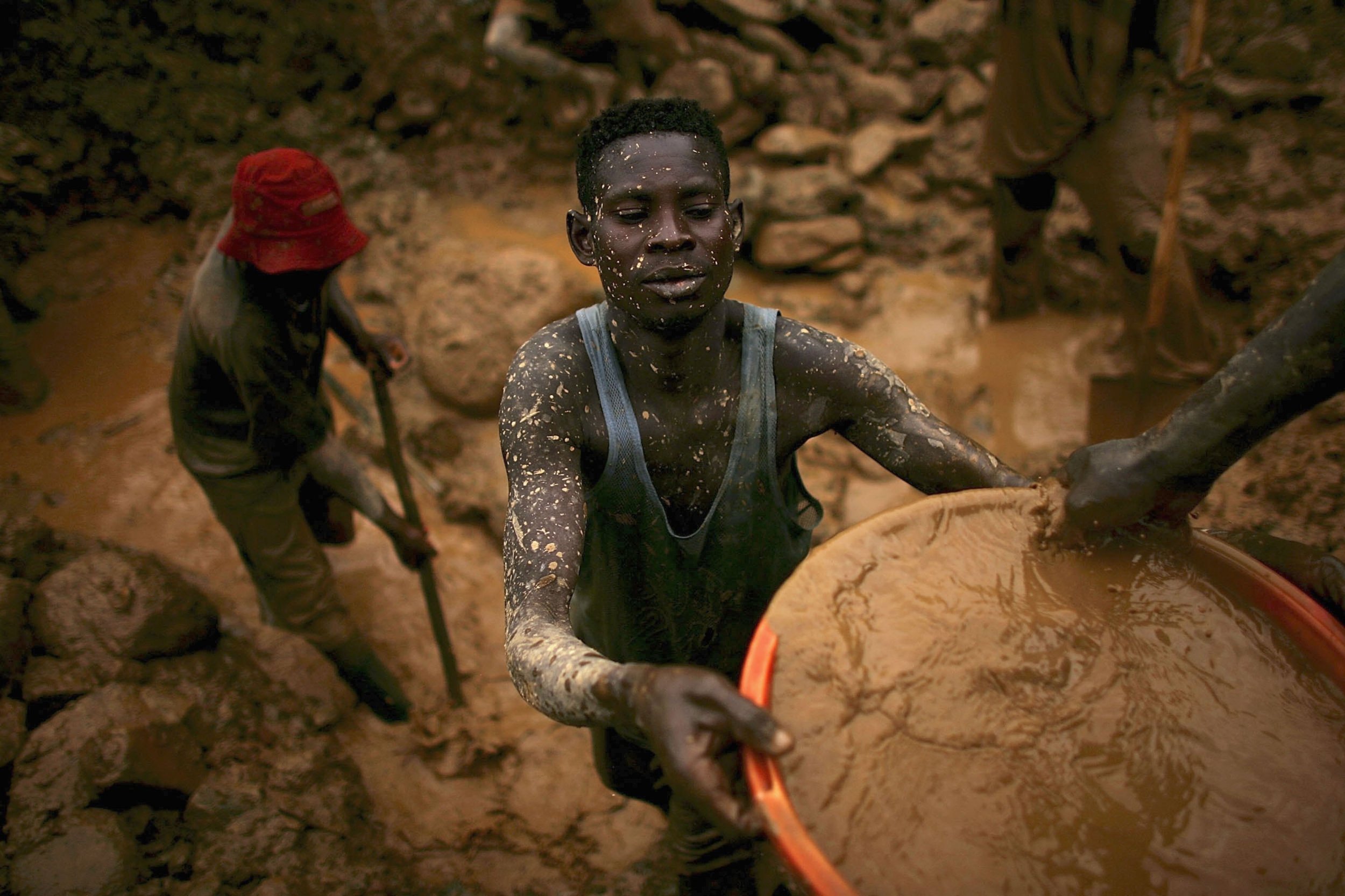 U.S. President Donald Trump's administration has drafted an executive order to suspend regulation currently in place to prevent American companies from buying "conflict minerals" linked to violence in Congo.
A draft executive order acquired by the Guardian proposes a two-year suspension for part of the Dodd-Frank Wall Street Reform and Consumer Protection Act 2010, which was passed in 2010 under the administration of Barack Obama.
Section 1502 of the act requires American companies to disclose whether any of the minerals used in their products were mined in Congo. The Central African country is rich in minerals such as gold ore, diamonds, tin, tungsten, and coltan which is widely used in capacitors in smartphones, laptops and other electronics.
The mining of such minerals has been exploited by rival factions in a bloody and complicated conflict in Congo, which has been concentrated in the east of the country. The so-called Second Congo War broke out in 1998, with the Congolese military fighting a large number of rebel groups allegedly backed by Rwanda and Uganda. More than 5 million people are thought to have died in what is considered the world's deadliest conflict since World War II.
But Trump's draft order claimed the current regulation has had "both positive and negative unintended consequences," including "some job loss." The order cited the Securities and Exchange Commission's 2014 estimation that it would cost U.S. companies up to $4 billion in initial costs to comply with the order, on top of around $200 million per year after that.
The draft order said the Secretaries of State and Treasury would be tasked with finding an alternative "targeted approach" that would focus on "breaking the link between commodities and armed groups in [Congo] and adjoining countries."
Global Witness, an NGO that investigates the role of minerals in eastern Congo's conflict, said that if the draft executive order were passed, it would be a "gift for companies wanting to do business with the criminal and the corrupt."
"This law helps stop U.S. companies funding conflict and human rights abuses in [Congo] and surrounding countries. Suspending it will benefit secretive and corrupt business practices. Responsible business practices are starting to spread in eastern Congo. This action could reverse that progress," said Carly Oboth, policy adviser at Global Witness.
The Dodd-Frank law gives the president the authority to temporarily suspend the rule for two years in cases where the national security of the United States is threatened, but Oboth believes that suspending the provision "could actually undermine U.S. national security."