Trump Convinced That Attacks on Hunter Biden and Nancy Pelosi Are Key to Re-Election: Report
President Donald Trump plans to make House Speaker Nancy Pelosi and Hunter Biden central to his 2020 re-election campaign, according to a news report citing unnamed administration officials.
Trump has suggested to aides that both Pelosi and Biden resonate with voters and will help him secure a second term in the White House, according to The Washington Post. The paper cited unnamed White House aides who said that polling and rallies have convinced the president that "relentlessly attacking" Pelosi should be central to his re-election strategy. The aides also said that the president has "shown flashes of anger" when talking about the speaker, the paper noted.
As speaker, Pelosi—who has long been unpopular among Republican voters—was one of the Democratic lawmakers leading the impeachment push against the president.
Pelosi and the president have had a fractious relationship since Trump took office, including multiple public arguments. At the end of Trump's State of the Union address earlier this week, Pelosi tore apart a printed copy of the president's speech.
Trump also plans to double down on attacking Hunter Biden—the son of possible 2020 candidate and former Vice President Joe Biden. Aides told the newspaper that the president said talking about Hunter also resonates with voters, and has suggested that his attorney Rudy Giuliani—who is said to have played a central role in Trump's parallel Ukraine strategy—may have valuable information on Hunter.
Trump was impeached after allegedly trying to extort the Ukrainian government into announcing an investigation of the Bidens over debunked corruption accusations. But Trump was acquitted by the GOP-majority Senate this week. The White House celebrated the result as a "full vindication and exoneration" of the president, but Democrats have maintained their criticism of Trump and his allies.
Republicans have already indicated they may open investigations into Hunter's alleged wrongdoing. Trump allies claim that Hunter—who was then sitting on the board of Ukrainian natural gas company Burisma—used his father's position as vice president to advance his business interests.
GOP Sen. Charles Grassley and Sen. Ron Johnson wrote to the head of the Secret Service Wednesday, noting they are "reviewing potential conflicts of interest posed by the business activities of Hunter Biden and his associates during the Obama administration, particularly with respect to his business activities in Ukraine and China."
This includes whether Hunter traveled with Secret Service security details while his father was serving as vice president. The senators are also probing where and when he traveled, and whether he did so using any government aircraft.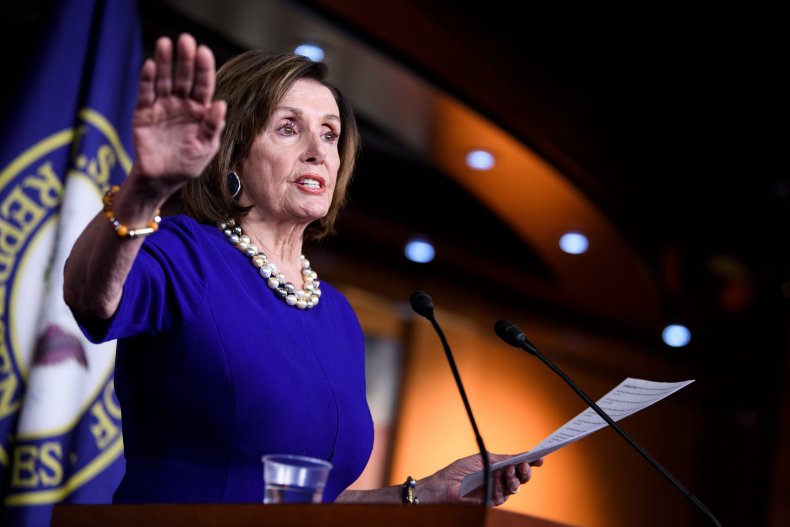 Trump Convinced That Attacks on Hunter Biden and Nancy Pelosi Are Key to Re-Election: Report | Politics