The Old Man and His Twitter Feed: Corey Lewandowski Compares Donald Trump to Nobel Prize Winning Author Ernest Hemingway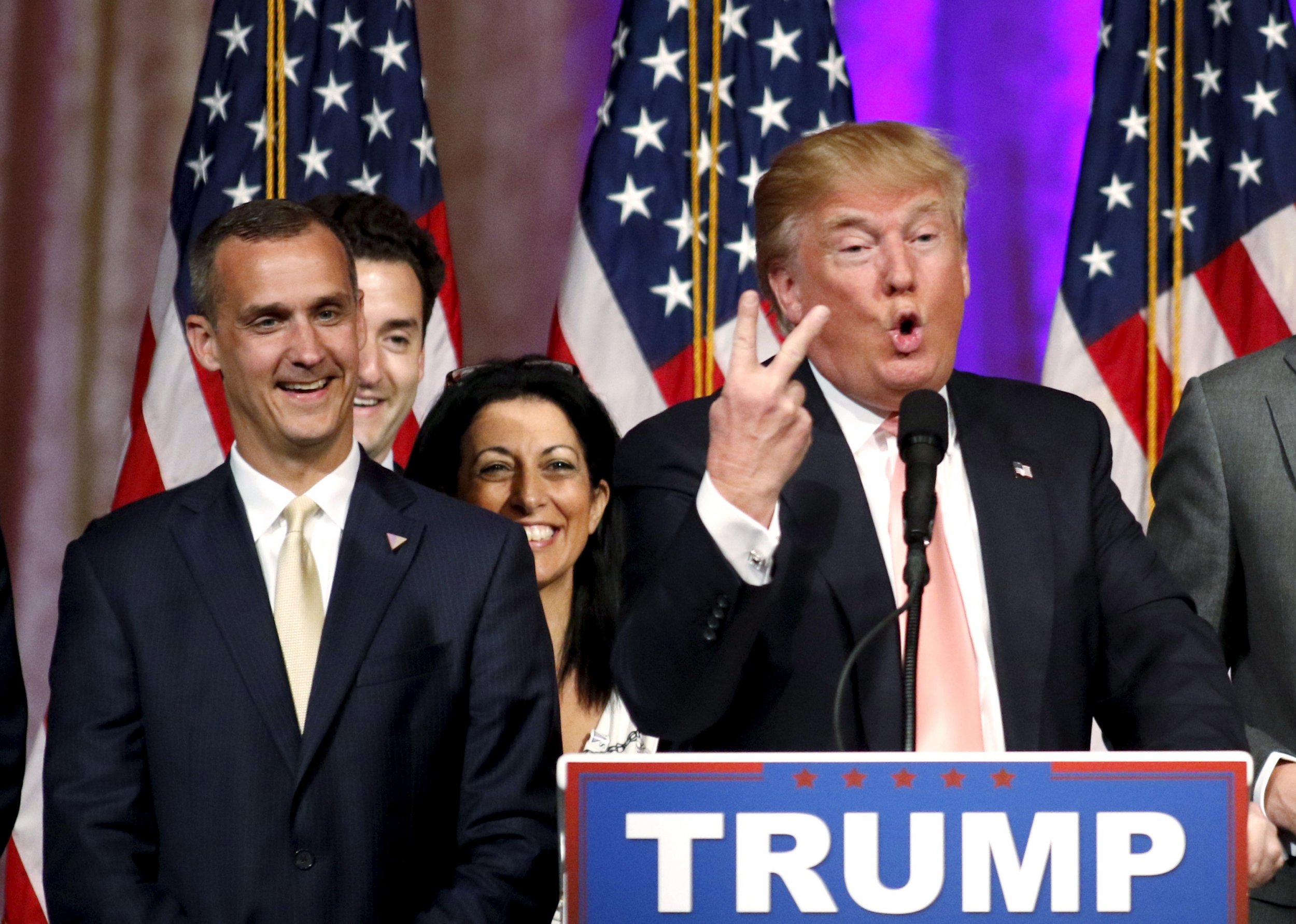 Leave it to former Trump campaign manager Corey Lewandowski to come up with the most preposterous possible defense of President Trump's cruel and sexist attack on Morning Joe host Mika Brzezinski. In a Friday appearance on Sean Hannity's Fox News show, Lewandowski compared Trump to Ernest Hemingway, the Nobel Prize winning author of The Sun Also Rises and For Whom the Bell Tolls:
According to Mediaite, Lewandowski said:
"He's the Ernest Hemingway of Twitter. We've seen it many times. He's taken down his opponents on Twitter many times. You can ask 'Little Marco' or 'Lyin' Ted' or 'Crooked Hillary' — we all know the names, or 'Low-Energy Jeb,' we all know the names. When you oppose Donald Trump, beware of his 100 million social media followers."
It might take an entire moving crew to unpack that one, but it's worth a shot. Perhaps he was referring to Twitter's 140 character limit, and how that might enforce a sparsity of style reminiscent of Hemingway's early Nick Adams stories. But since that 140 limit is universal across the social media network, that would make all 330 million active monthly users of Twitter the Ernest Hemingways of Twitter.
It is possible that Lewandowski was alluding to Hemingway's feud with William Faulkner, a fellow great of American literary Modernism. In 1947, Faulkner said of Hemingway, "he has no courage, has never crawled out on a limb. He has never been known to use a word that might cause the reader to check with a dictionary to see if it is properly used."
Hemingway responded three years later in The New Yorker: "I know the ten-dollar words. There are older and better words which if you arrange them in the proper combination you make it stick."
However, Hemingway was not known to use epithets of the kind Trump deployed against his political opponents. If that's what Lewandowski had in mind, then a better analog would be the ancient Greek poet Homer, who frequently used epithets in the Iliad and Odyssey: swifted-footed Achilles, nimble-witted Odysseus, etc. Among the primary themes of those epics are the folly of hubris and avarice.
Hemingway served in the ambulance corps in World War I, while Trump avoided the Vietnam War because of bone spurs in his feet. An expatriate in his youth, Hemingway never forsook the love of travel, to Europe and Africa in particular. Trump is most comfortable at Trump Tower in Midtown Manhattan, or one of his other properties. Hemingway and Trump do have one thing in common: a visceral contempt for women. That quality has, for some, irrevocably tarnished Hemingway's legacy.
Lewandowski may ultimately have been referring to Hemingway's macho personality, which was attractive to readers but masked a more sensitive sensibility underneath. There is no evidence of such a sensibility when it comes to Trump.
"There is nothing noble in being superior to your fellow man," Hemingway once said. "True nobility is being superior to your former self."