President Donald Trump Announces Declaration of National Emergency Due to Coronavirus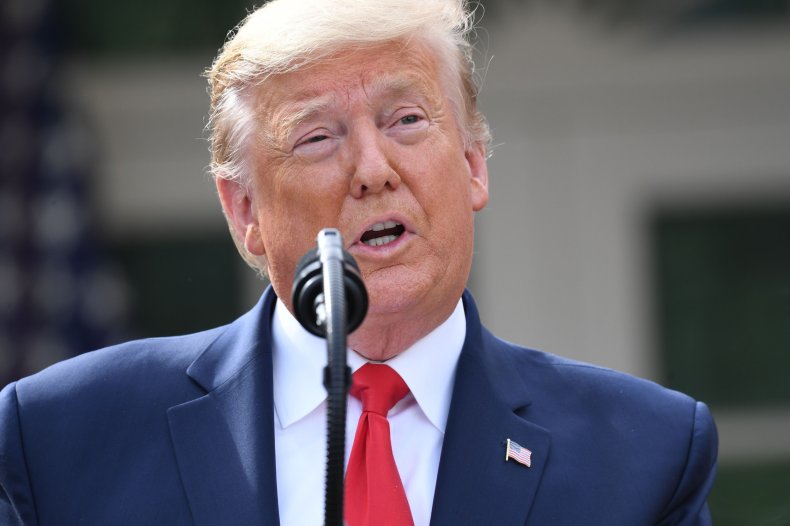 President Donald Trump announced Friday the declaration of a national emergency in order to facilitate the distribution of government aid and contain the spread of COVID-19.
"We will overcome the threat of the virus," Trump said in a Rose Garden ceremony at the White House.
"The action I am taking will open up access to up to $50 billion of very important and a large amount of money for states and territories and localities in our shared fight against this disease," he added.
The 1988 Stafford Act provides much of the legal basis for the Trump administration's forthcoming emergency response, allowing the Federal Emergency Management Agency (FEMA) to coordinate the provision of federal aid to state and local governments.
The move comes as reported cases of COVID-19 continue to skyrocket in the United States and stock prices appear to go haywire. The S&P 500 plunged by nearly 10 percent on Thursday, the index's worst sell-off in over three decades.
"I'm pleased the president heeded our calls to invoke the Stafford Act to extend vital financial assistance to help keep communities safe from the coronavirus outbreak," Senate Minority Leader Chuck Schumer said in a statement Friday. "I urge New York and other states to immediately request these newly available funds and for the Trump administration to approve these requests without delay."
The United States has at least 1,872 positive cases, with at least 41 deaths attributed to the disease so far, according to an ongoing count from The New York Times.
Though stocks recovered somewhat Friday, fallout from the spread of the virus continued to rock nearly every sector of public life. The state of Louisiana announced that it will postpone its upcoming presidential primary elections by two months. Los Angeles Unified School District Superintendent Austin Buetner said that the city's schools will shutter for two weeks.
"Ultimately, as the president said, this will end," Dr. Anthony S. Fauci, the director of the National Institute of Allergy and Infectious Diseases, said at the ceremony Friday. "But what's going on here today will help it to end sooner than it would have."
On Wednesday, Trump enacted a one-month moratorium on European travel to the U.S. by foreign nationals, mistakenly suggesting such a ban would include commercial goods. Those assertions were later corrected.
After a reporter queried Trump on Friday about how the United Kingdom managed to evade his administration's travel ban, the president conceded that "we may have to include them" at a later date.
Concern over the president's public health response veered into deeply personal territory on Thursday, after a Brazilian official who had met with Trump at his Florida resort tested positive for the disease.
Trump later said that he was "not concerned" by the development. The president's communications team downplayed the extensiveness of the interactions between the Brazilian official and Trump.
"We have no symptoms whatsoever," Trump said in response to a question about his health at the Rose Garden ceremony.
Ahead of Trump's speech Friday, House of Representatives Speaker Nancy Pelosi said that Democrats intend to vote on a new measure to provide for free coronavirus testing, including for uninsured patients.
"The three most important parts of this bill are testing, testing [and] testing," she said at a press conference on Capitol Hill. "We can only defeat this outbreak if we have an accurate determination of its scale and scope."
Notwithstanding the increasingly stringent responses from state and local governments, panic and fear continue to beset a disease-wary public. Reports from COVID-19 hotspots show empty grocery store shelves and long lines.
A rumor had spread among New York City residents warning of an impending, total shutdown. New York Governor Andrew Cuomo's office was forced to issue a statement reassuring that "no locality will be closing down."