Donald Trump Could Make Your Next iPhone Even More Expensive
Apple fans still coming to terms with paying $999 for a smartphone could be set for another price gauge on the next iPhone—all thanks to Donald Trump.
On March 22, the president announced that he would introduce an import tax of 25 percent on Chinese products for about $50 billion worth of goods. The technology sector is expected to feel the brunt of the tariff—and that could include Apple products.
Despite the company being based in California and all products being designed in Cupertino, the products are built in China. Trump claimed it would impact around $60 billion worth of products, but his staff later clarified it would be around $50 billion.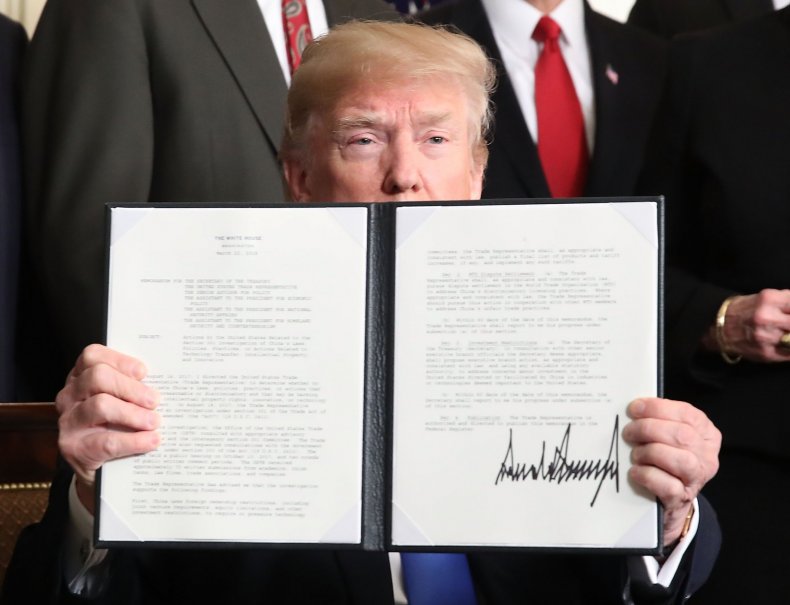 "We have a tremendous intellectual property theft problem," Trump said, according to CNN. "It's going to make us a much stronger, much richer nation."
"They [China] are helping us a lot in North Korea. But we have a trade deficit… there are many different ways of looking at it, but no matter which way you look at it, it is the largest trade deficit of any country in the history of the world."
If the 25 percent tariff is applied to iPhone products, the 64GB iPhone X would rise to $1,249 and the 256GB model to $1,436. Anyone hoping to buy a midrange Macbook Pro will pay an extra $450—from $1,799 to $2,249.
The United States trade deficit was at $375 billion in 2017. Trump has said he wants to cut at least $100 billion off.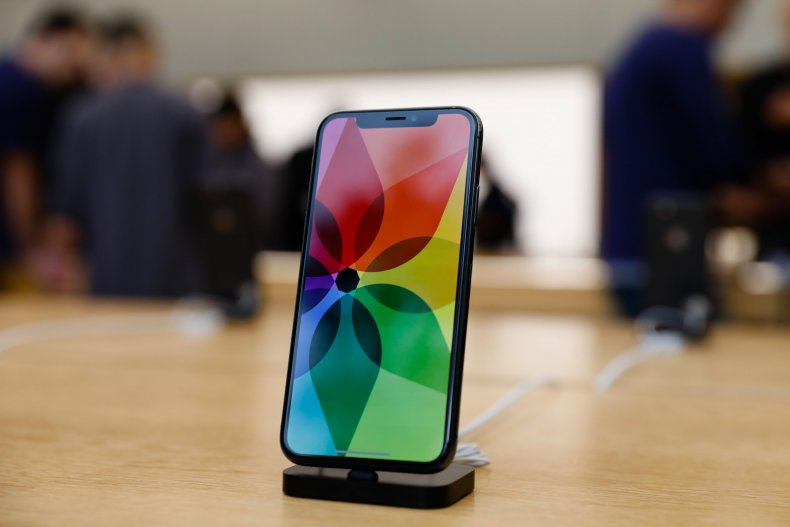 Cui Tiankai, China's ambassador to the U.S., said China was not afraid of a trade war. "We don't want a trade war with the United States, or with anybody else," Cui said, according to Phone Arena. "But we are not afraid of it. If somebody tries to impose a trade war on us, we will fight."
In January, Apple chief executive Tim Cook announced that the company would spend $30 billion in the U.S. over the next five years. It is expected to create 20,000 local jobs. "We are focusing our investments in areas where we can have a direct impact on job creation and job preparedness," Cook said in a statement.
A proposed list of products to be taxed will be released within 15 days. Following a notice period for feedback, a finalized list will be released.