Trump-Putin Summit: U.S. Could Strike a Deal That Poses an 'Existential Threat' to American Allies, Former President of Georgia Says
President Donald Trump could make major concessions to Russian President Vladimir Putin that would pose an existential threat to America's allies in Eastern Europe, Mikheil Saakashvili, the former president of Georgia, warned in an op-ed on Monday.
Trump met with Russian President Vladimir Putin behind closed doors for two hours on Monday in Helsinki. Following the meeting, Trump said that he thinks the two leaders made a "good start." But in an op-ed for Fox News, the former president of Georgia, a country that borders Russia in the Caucasus and was invaded by Putin's military during a short-lived war in 2008, warned Trump that he would be wise to be tough with his Russian counterpart.
"Both Presidents [George W.] Bush and [Barack] Obama made the same mistake of trying to reset relations with Russia early in their presidencies. By hiding the sticks and producing too many carrots, Bush and Obama attempted to demonstrate good will—which Putin interpreted as weakness. The language of sheer force is what Putin understands best," Saakashvili wrote. "President Trump should not lose sight of the fact that he doesn't owe Putin anything: Indeed, Trump holds the upper hand."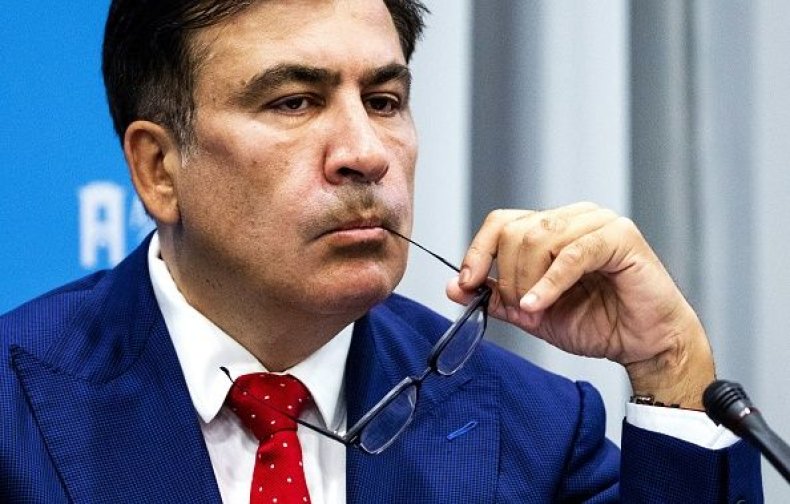 Saakashvili was president of Georgia when Russia invaded his country in 2008, and he has had a fraught relationship with Putin ever since. As a decidedly pro-Western politician who worked for years in Russia's periphery, he has been personally demonized in Russian media. After leaving office in Georgia in 2013, Saakashvili also had a short stint as the governor of the city of Odessa in Ukraine, another post-Soviet country fighting Russian interference within its borders. From this perspective, Saakashvili, a controversial figure who has been stripped of his Ukrainian citizenship, argues that Trump's actions in Helsinki could have a lasting effect on Russia's neighbors, as well as Trump's own foreign policy legacy.
"The Western misperception of the Russian threat—in tandem with Putin's obsession with the 'Western threat'—had devastating consequences for my region, including Putin's invasions and annexations of Georgia and Ukraine," Saakashvili wrote.
"Unlike the American foreign policy agenda at times, the Russian agenda is clear and consistent. Putin will continue instigating and exploiting 'frozen conflicts' in NATO-aspirant post-Soviet countries like Ukraine, Georgia, and Moldova, so that no independent state in his backyard will be welcomed into the Western alliance. Moreover, by promoting nationalistic, extremist, and corrupt politicians in the former Soviet space, Putin weakens Russia's neighbors by amplifying social divisions," he continued. "The Helsinki summit is arguably the biggest test of Trump's foreign policy acumen thus far, and he cannot afford to fail."
The Helsinki summit was held just days after a tense NATO summit last week. During a joint press conference following their meeting on Monday, neither Trump nor Putin mentioned Russia's interference in Ukraine.
Trump-Putin Summit: U.S. Could Strike a Deal That Poses an 'Existential Threat' to American Allies, Former President of Georgia Says | World