Donald Trump Couldn't Be Indicted Even If He Shot James Comey, Giuliani Claims
Rudy Giuliani doesn't think President Donald Trump could be indicted "even if he shot James Comey."
The president's recently appointed lawyer made the odd comment during an interview with HuffPoston Sunday.
"In no case can he be subpoenaed or indicted," Giuliani said in the interview. "I don't know how you can indict while he's in office. No matter what it is.
"If he shot James Comey, he'd be impeached the next day. Impeach him and then you can do whatever you want to do to him," Giuliani continued, referencing the former FBI director fired by Trump in May 2017.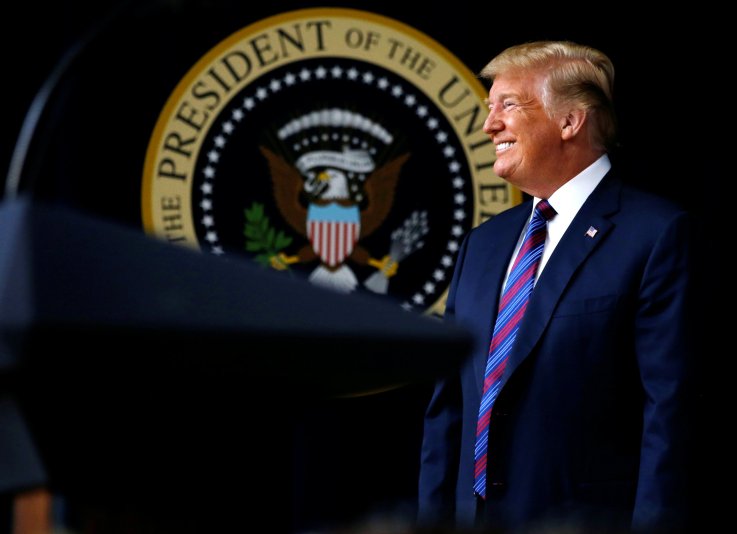 Giuliani's statements followed January claims from the president's legal team, reported by The New York Times last weekend, that Trump could not have obstructed justice because he has the lawful power to shut down the investigation.
But former White House ethics lawyer Norm Eisen told HuffPost that the president's legal team appeared to misunderstand the parameters of the president's powers.
"A president could not be prosecuted for murder? Really?" Eisen said. "It is one of many absurd positions that follow from their argument. It is self-evidently wrong.
"The foundation of America is that no person is above the law. A president can under extreme circumstances be indicted, but we're facing extreme circumstances," Eisen continued.
Giuliani's comments came shortly after he suggested, in an interview with ABC News's This Week on Sunday, that the president would be able to pardon himself if he was indicted as part of the ongoing Russia probe.
"He has no intention of pardoning himself," Giuliani said. "That's another really interesting constitutional question: Can the president pardon himself? It would be an open question. I think it would probably get answered by 'Gosh, that's what the Constitution says.' And if you want to change it, change it. But, yeah."
Donald Trump Couldn't Be Indicted Even If He Shot James Comey, Giuliani Claims | U.S.