Trump Administration Wants Cities to Break Constitutional Law and Kick Out Immigrants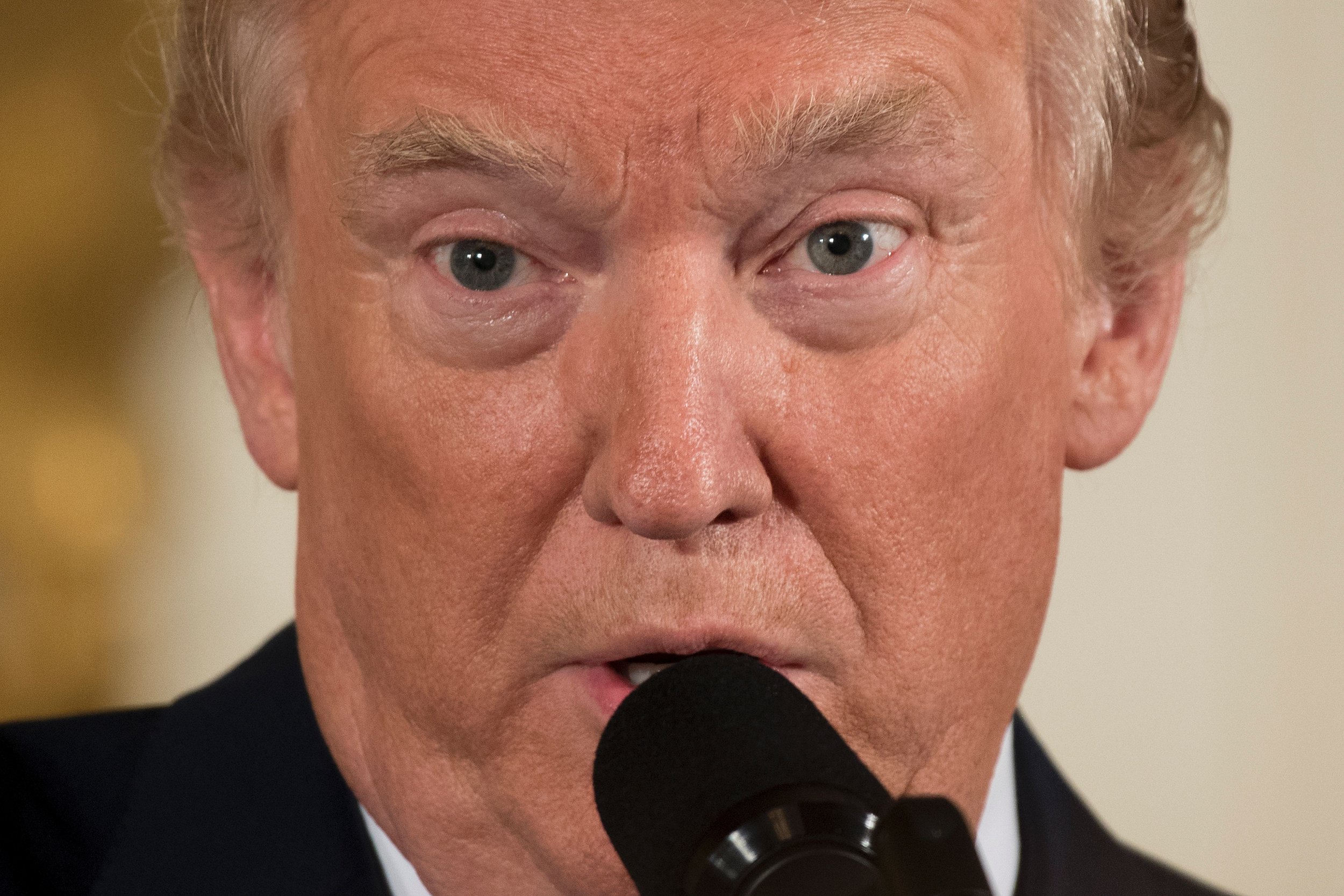 The Department of Justice announced its intentions on Thursday to block federal crime-fighting funding for at least four U.S. cities facing high violent crime rates, unless local lawmakers and police departments break constitutional law in an effort to help fulfill President Donald Trump's controversial immigration agenda.
Four cities received letters from the Trump administration on Thursday warning of the new requirements to receive federal funding granted through the DOJ's Public Safety Partnership Program: Albuquerque, New Mexico; Baltimore; San Bernardino, California; and Stockton, California. Each is struggling with an increase in crime activities, and the White House has repeatedly conflated this with illegal immigration despite decades of data showing immigrants cause less crime than U.S. citizens.
Related: Republicans tell Trump: Your immigration agenda leads to more illegal immigration
But Thursday's threats to halt necessary funding—a move that could set a precedent in how the administration incentivizes so-called sanctuary cities to cooperate with its immigration agenda—would mandate that police departments break constitutional law, requiring them to hold immigrants in custody for up to 48 hours after their scheduled releases, Baltimore Mayor Catherine Pugh said in a statement Thursday.
Attorney General Jeff Sessions stressed the need for cities to cooperate with his department's efforts in reducing the population of undocumented immigrants, writing in a statement Thursday: "By protecting criminals from immigration enforcement, cities and states with so-called 'sanctuary' policies make all of us less safe."
"We saw that just last week, when an illegal alien who had been deported 20 times and was wanted by immigration authorities allegedly sexually assaulted an elderly woman in Portland," he said, adding that Portland is "a city that refuses to cooperate with immigration enforcement."
Maryland's Attorney General Brian E. Frosh reportedly warned local jails about complying with the DOJ's new funding policies immediately after Sessions's letter arrived on the Baltimore police commissioner's desk. Frosh said jails holding immigrants past their release times would violate the Fourth Amendment of the Constitution, and could lead to lawsuits against the state.
Despite several cities refusing to comply with Trump's immigration agenda due to Democratic lawmakers' moral stances on the matter, another issue would arise in following the new policy.
Sessions "does not understand who controls immigration in our city," Pugh said Thursday. "As you all well know, we don't even control the jails here. That's a state issue, so perhaps he'll get some more information and learn how the process takes place in the state of Maryland, especially Baltimore City."
New federal funding will go toward cities suffering from violent crime rates above the national average and that have complied with the department's rollout of hardline immigration requirements. Sessions has announced his intention to add other cities to the funding program throughout 2017.
"The Department of Justice is committed to supporting our law enforcement at every level," Sessions said. "That's why we're asking 'sanctuary' jurisdictions to stop making their jobs harder."