Donald Trump Criticizes 'Failing Government Schools' in Rant About Chicago Closings
Former President Donald Trump released a statement Wednesday criticizing "failing government schools" in Chicago after the city's public school system shuttered its doors following a remote-learning vote.
In the statement, the former president described the closure of Chicago schools as "devastating," adding that "Democrats are congregating in mass tomorrow to fan the flames of a divide that THEY created, while our kids sit at home watching their futures vanish."
"Educate our children in person or give every dollar spent on education directly to the students so they can get out of these failing government schools!" Trump continued.
It is unclear exactly what Trump is referring to by a "mass congregation," although it may be related to the events planned to mark the anniversary of the January 6 attack, or a jab at Chicago's Democratic mayor, Lori Lightfoot. This is despite Lightfoot's similar stance that children should attend school in-person, stating that it was safe under the correct mitigations.
Lightfoot's comments, along with Trump's statement, came after the Chicago Teacher's Union (CTU) voted Tuesday evening to not show up for in-person classes and switch to remote learning due to rising cases of the COVID-19 Omicron variant.
As a result of the union vote, Chicago Public Schools (CPS) made the decision to cancel all classes on Wednesday instead of going virtual. Teachers who did try and teach from home found that they had been locked out of their online accounts.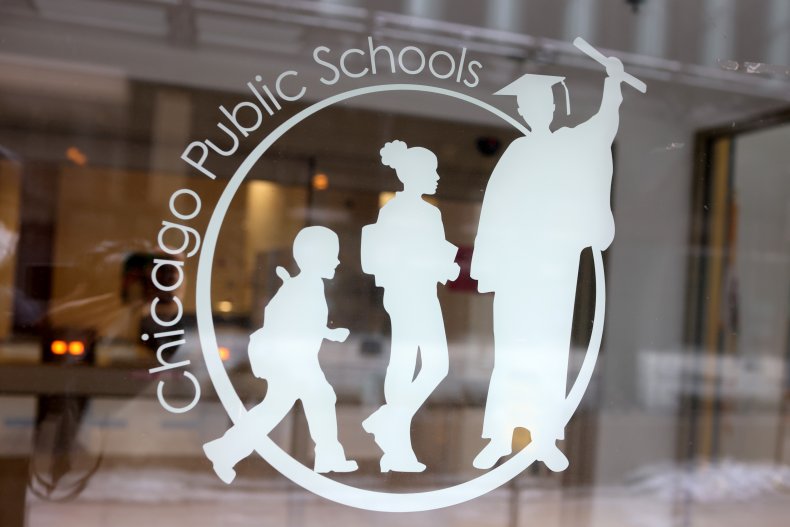 The CTU vote came despite significant pressure from prominent Chicago officials, including Lightfoot and Dr. Allison Arwady, the Commissioner of the Chicago Department of Public Health. Lightfoot and Arwady both maintain that schools were safe for in-person learning, with Lightfoot stating that there was "no basis in the data, the science or common sense for us to shut an entire [school] system down" and Arwady saying that she was "extremely comfortable" with kids attending school.
However, CTU officials vehemently disagreed, and the 600-member governing body of the union voted to return to completely remote learning through January 18, or until Omicron cases fall to a more manageable amount. Indeed, the number of hospitalized COVID-19 patients in Illinois reached a record-daily high this past Monday.
Additionally, Jessie Sharkey, the president of the CTU, stated that "what we have proposed is more than reasonable."
Despite classes being canceled Wednesday, CPS officials reiterated that students would not be turned away from school buildings, and breakfast and lunch will be available for CPS children. Many of these kids attend schools in low-income areas of the city, and Lightfoot stated that for many of these children, attending school in person remained the best option for getting them off the streets.
It remains unclear what the exact date will be for in-person classes to resume. However, CPS announced late Wednesday evening that classes would continue to be canceled on Thursday as negotiations continued, with the school system saying they had "no choice" but to do so.
As the announcement of canceled classes was made, CPS teachers across social media decried the school closing and virtual lockout. However, other conservative voices joined former President Trump in expressing their displeasure with the attempt to learn remotely.
One of the most prominent was GOP pundit Charlie Kirk, who sarcastically tweeted that "obviously sending Chicago schools back online is a great idea, right?" due to portions of low-income families not having internet access in the city.
Newsweek reached out to former President Trump's team, as well as CPS officials, for comment.
Update (01/05/2022, 9 p.m. ET): This story has been updated with additional information.