Donald Trump's Fiercest Critics Are Praising His Handling of Coronavirus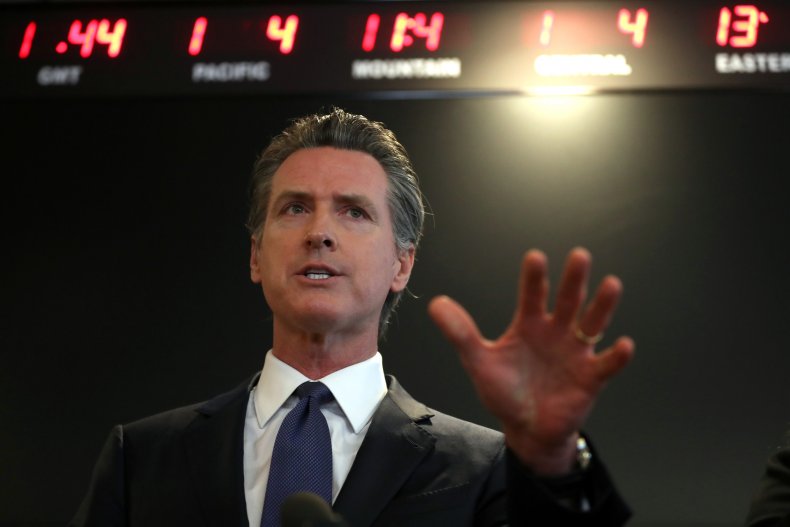 Some of President Donald Trump's fiercest critics are praising recent actions that serve to ramp up the federal government's response to the COVID-19 epidemic.
His administration is reportedly weighing a plan that would allow homeowners with lost income to defer mortgage payments—perhaps for months—and has immediately suspended foreclosures and evictions for single-family homes with government-backed mortgages.
Additionally, the White House has asked Congress to formalize a plan that would authorize cash payments directly to American households.
Democratic Congresswoman Ilhan Omar, one of the president's most vocal detractors, called these moves "incredible" and "the right response in this critical time."
New York Governor Andrew Cuomo, whose state is battling the worst COVID-19 outbreak in the country, offered approving commentary on the federal government's partnership in battling the disease.
At a briefing on Tuesday, Cuomo said that "the president is doing the right thing in offering to step up with New York and I appreciate it, and New York will do the right thing in return."
Other Democratic governors who have sparred with Trump in the past have likewise signaled approval of the administration's assistance.
California Governor Gavin Newsom, who spoke with Trump over the phone on Tuesday, later referred to their conversation as a "privilege."
Newsom said that Trump indicated "he was aware of where... swabs are being procured before I even offered my own insight."
"Not only is he on top of it, but they're securing and beginning the process of distributing those swabs," the governor added.
Notwithstanding some sporadic praise from non-traditional corners, the president and his administration have earned sustained criticism for their reported failure to respond to the outbreak in a timely manner, efforts to downplay the severity of the pandemic, and repeated engagement with misinformation.
At a press briefing in late February, Trump predicted that the number of coronavirus cases—then in the double digits—would soon fall to zero. He would later say that a vaccine would be available "very quickly," though scientists believe it could take at least a year to develop and produce one. He has also said that any American who "needs a test gets a test," a promise that has not borne out in reality.
Other reports have suggested that early missteps in the Trump administration, amplified by a largely dismissive commander-in-chief, contributed to a fumbled response that hastened the outbreak's spread.
An infectious disease expert in Seattle, where the novel coronavirus first took root in the United States, said that the Centers for Disease Control and Prevention (CDC) stymied her laboratory's ability to utilize a makeshift test when officials knew little about the contagion early on.
Test kits developed by the CDC that were sent out to laboratories nationwide sometimes proved defective, and critics have noted the administration's apparent delay in approving state-run facilities to speed things along.
Trump further accused the media of contributing to market volatility and suggested they were "doing everything possible to make [COVID-19] look as bad as possible."