Donald Trump Is About 90,000 Seats Short of Texas's Biggest Stadium Where He Planned to Campaign for Ted Cruz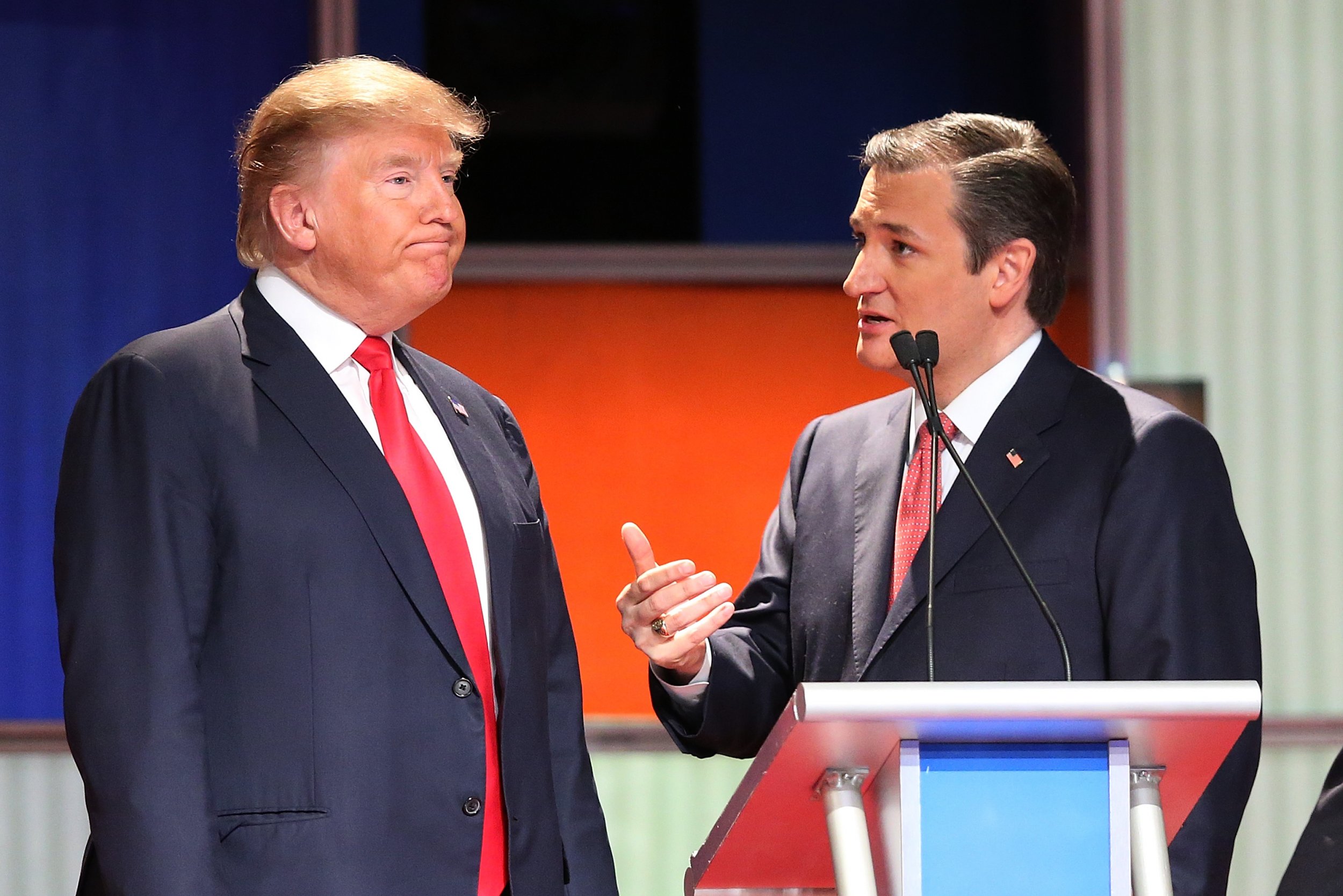 President Donald Trump announced at the end of August that he would be holding a major rally for Republican Senator Ted Cruz in "the biggest stadium in Texas we can find." But Trump's campaign on Monday night said the rally would instead be held at NRG Arena, which holds only 8,000 seats.
That's around 90,000 seats short of the largest stadium in the state, Kyle Field at Texas A&M University, which has a capacity of 102,733, according to the university's website. NRG Stadium, which is close by, can hold about 80,000 people, and at least one other Texas venue can accommodate more than 180,000, according to The Dallas Morning News.
Michael Glassner, chief operation officer for the Trump campaign, said he was "pleased to announce" the Make America Great Again rally in Houston for October 22. As the midterm elections loom, Trump has voiced increasing support for Cruz, whom he previously called "lyin' Ted," who faces an unexpected challenge from Democratic Representative Beto O'Rourke from El Paso.
"The President looks forward to celebrating the booming Trump economy that's delivering new jobs and bigger paychecks to the hardworking men and women across the Lone Star State," Glassner said. "On the day that early voting starts in the state, President Trump will also urge Texans to get out and vote on November 6th to protect and expand our Republican majorities in the House and Senate."
Trump in late August tweeted that he would be doing a "major rally" for Cruz in October.
"I'm picking the biggest stadium in Texas we can find," the president wrote. "As you know, Ted has my complete and total Endorsement. His opponent is a disaster for Texas - weak on Second Amendment, Crime, Borders, Military, and Vets!"
A Trump campaign aide pushed back on the Cruz rally stadium choice falling short of the "biggest stadium in Texas" pushed by the president.
"The suggestion that we didn't book the largest venue available is erroneous, as we sought other locations for the day that early voting begins in Texas on October 22, but they were not available in Houston," the aide, who would not be quoted by name, told The Dallas Morning News in an email. "We will try to accommodate as many people as possible and also provide viewing for the overflow crowds that always accompany our rallies."
O'Rourke trails Cruz by up to 9 points in recent polls. But the O'Rourke campaign has outraised Cruz nearly three to one and drawn larger crowds. A Democrat has not won a statewide seat in Texas since 1994.