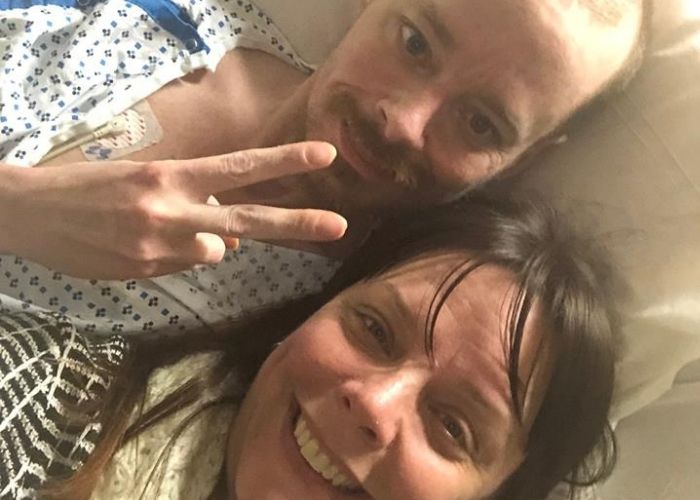 Once told he wouldn't celebrate his 14th birthday, a now 44-year-old Jay W. Barrett has defied the expectations for his life. Still, time is working against him so his sister set out to complete a hefty bucket list item: Secure a message from President Donald Trump.
Barrett was born with Cystic Fibrosis, a disease that claimed the life of his brother when he was a baby. It affects people differently and although he's been in and out of the hospital, the 44-year-old lived a fairly healthy life.
After a double lung transplant in 2011, doctors told him to wait six months to go back to work. He returned after six weeks. Seven years later, his body has started rejecting his lungs and two weeks ago, he almost died, which his sister, Bridgette Hoskie, joked was out of a need for attention when she was out of town.
There's no stamp on when it'll be his day to go, but, weighing only about 100 pounds and being ineligible for a second double lung transplant, Barrett said there's no chance he'll get better.
"I keep telling people I feel like time is chasing me," Hoskie told Newsweek. "We're not living to think that it's over, we're trying to keep it going and I don't think he's trying to dwell on it. He wants to live his best life."
Part of living his best life has been his bucket list, which boasts a number of items, including going to the New York Mets season opener and having dinner with friends in Boston. About a week ago, Barrett shared one of his top bucket list items with Hoskie – to travel to Washington, D.C., and hopefully run into President Trump.
Hoskie, a staunch Democrat and councilwoman for her town of West Haven, Connecticut, admitted that her brother's desire to visit with Trump wouldn't make her list, but that didn't stop her from putting out a call for help. In a cryptic Facebook post, she asked for people to message her if they were interested in helping with her brother's bucket list. Through private messages, she asked volunteers to write to Trump asking him to contact her brother.
"I can't talk to my brother about politics … but, I think that if you can make a difference in somebody's life you should do it," Hoskie said.
People spanning the political spectrum answered her call for help and the secret mission didn't stay under wraps for long. Barrett started seeing comments on social media and when his sister came clean about her efforts to get him a message from Trump or even to Washington, D.C., he was overwhelmed.
"[Washington, D.C.,] is everything the country stands for," Barrett explained. "You've got everything down there that you'd possibly want to see that represents America and it would be pretty cool if he happened to be there. I'd like to meet him to … just to say keep doing what you're doing."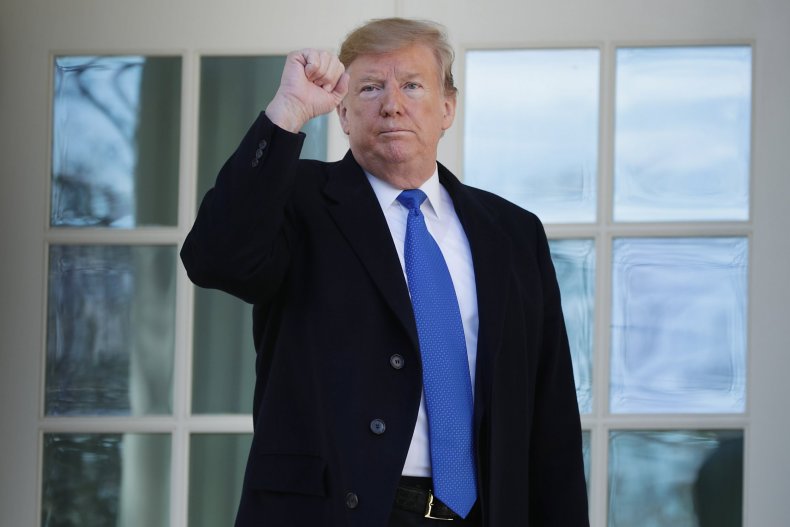 Trump's outspokenness repels some people, but it's part of what drew Barrett to him, as he sees himself in the president with that regard. Sure, there are things the 44-year-old wishes Trump wouldn't say, but given that it's worked so far for the president, he doesn't know how you could ask him to change.
"It's like asking Michael Jordan to change his shot the last game of his career because you think he's gonna do better," he said.
Barrett's been a supporter since the president descended the Trump Tower escalator to announce he was running and along with appreciating Trump's penchant for patriotism, one of the president's campaign promises struck a personal note. Trump's willingness to take down the state lines for medical insurance was a major selling point for Barrett.
"That was the biggest thing for me," he said. "Being a Cystic Fibrosis patient, we're regulated to states. He wants to knock down those walls so there could be competition between the states … to help lower insurance."
Barrett's support for the president isn't contingent on whether Trump contacts him and Hoskie admitted she's not certain it's going to happen. But, if it does, she said it would be "epic" because whether she's a Trump fan or not, her brother hasn't been able to do things in life other people take for granted and meeting the president is at the top of his list, which is all that matters.
"At the end of the day you just gotta respect each other," Barrett said. "There are nice people on both sides, what we see on television is us at our worst."
Moving forward, the siblings are taking life as it comes and continuing with the bucket list. And, if Barrett's around when voting booths open for the 2020 presidential election, he said, Trump has his vote.