Here's the Damage Donald Trump Caused to the Global Economy With a Couple of Tweets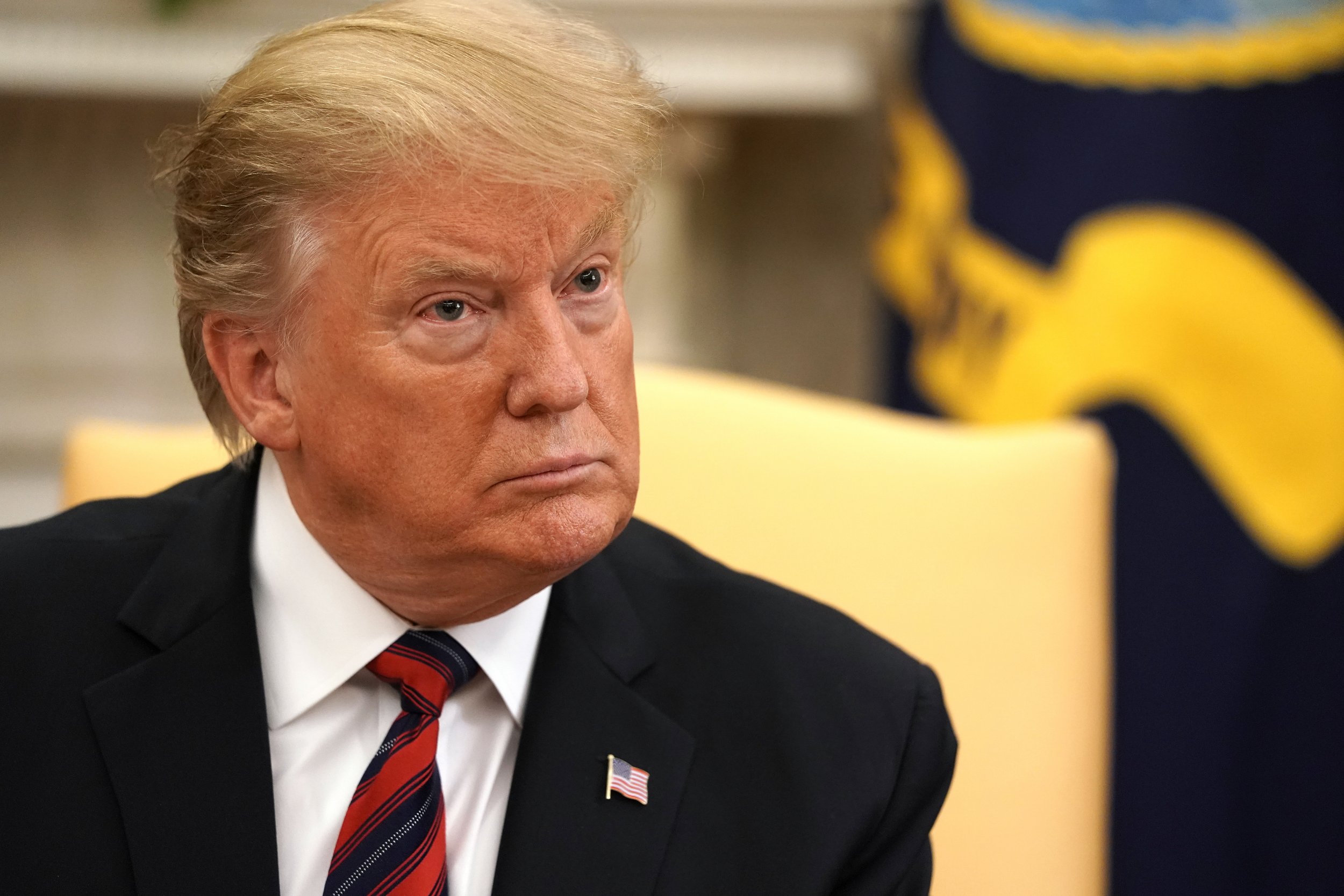 President Donald Trump's threats to increase tariffs on China sent global markets plunging as fears increased that the trade war between the United States and China could expand.
Trump tweeted on Sunday that he would raise tariffs from 10 percent to 25 percent on $200 billion of goods and on Friday levy 25 percent tariffs on $325 billion of other Chinese goods.
His posts catalyzed a drop in the value of the yuan and a 6 percent drop in Chinese shares. Hong Kong's stock market dropped 2.9 percent and oil prices sank. In the opening minutes of trading in New York, the three major U.S. stock indices dropped significantly. The S&P 500 shed 1.2 percent, the Dow Jones Industrial Equity markets dropped 460 points and the Nasdaq lost 2.2 percent. The CBOE Volatility Index, which measures expected stock price swings and gauges the level of fear on Wall Street, was expected to record its largest daily jump in over a year on Monday. Indices in countries including Australia and Japan also experienced losses.
"He snapped his fingers and rattled the market," Sheng Liugang, director of the trade and development research program at the Chinese University of Hong Kong, told the South China Morning Post.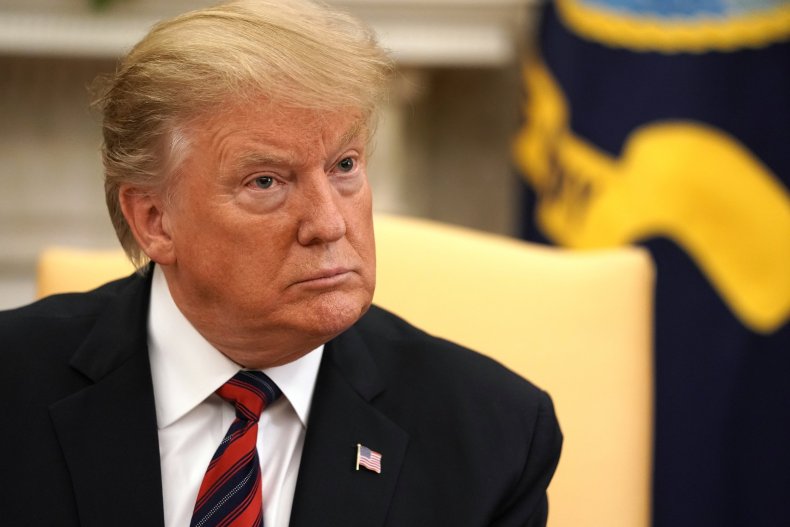 The tweets had analysts sounding alarms about the damage of an increased trade war between the U.S. and China. Billionaire business magnate and Berkshire Hathaway CEO Warren Buffett said on Monday that "if we actually have a trade war, it will be bad for the whole world."
The posts came just days before scores of Chinese officials were expected to arrive in the U.S. this week, with negotiators hoping to end the trade war between the countries. Following reports that China was considering pulling out of the negotiations, a spokesman for China's Ministry of Foreign Affairs said on Monday that the delegation "is preparing to travel to the U.S. for the trade talks."
The U.S. sounded optimistic in recent weeks that the talks between the world's two largest economies were going well. Vice President Mike Pence said on Friday that "President Trump remains very hopeful" about reaching a trade deal with China, and Treasury Secretary Steven Mnuchin recently called discussions "productive." The president said last month that Washington and Beijing were close to reaching a "monumental" agreement.
His tweets offered a dramatically different tone. "For 10 months, China has been paying Tariffs to the USA of 25% on 50 Billion Dollars of High Tech, and 10% on 200 Billion Dollars of other goods. These payments are partially responsible for our great economic results. The 10% will go up to 25% on Friday. 325 Billions Dollars........of additional goods sent to us by China remain untaxed, but will be shortly, at a rate of 25%. The Tariffs paid to the USA have had little impact on product cost, mostly borne by China. The Trade Deal with China continues, but too slowly, as they attempt to renegotiate. No!" he wrote.
Economists quickly pointed out that Trump's comments were inaccurate and that U.S. businesses and consumers paid the price for tariffs.
"President Trump threatens China while he seemingly doesn't understand how tariffs work. ... China has long ago prepared for the worst," Hu Xijin, the editor-in-chief of China's state-owned Global Times, tweeted.
An article in The Washington Post noted that exporters could decrease prices to compensate for the tariffs, but "almost the entire financial burden has fallen on the U.S. economy." Economists from the Federal Reserve Bank of New York and Columbia and Princeton universities found in a recent study that the U.S. consumers and businesses, not China, were paying for the cost of the tariffs, which had resulted in $3 billion a month in higher taxes.