Donald Trump Quotes Dan Bongino on John Brennan: 'He's a Liar About Being a Liar'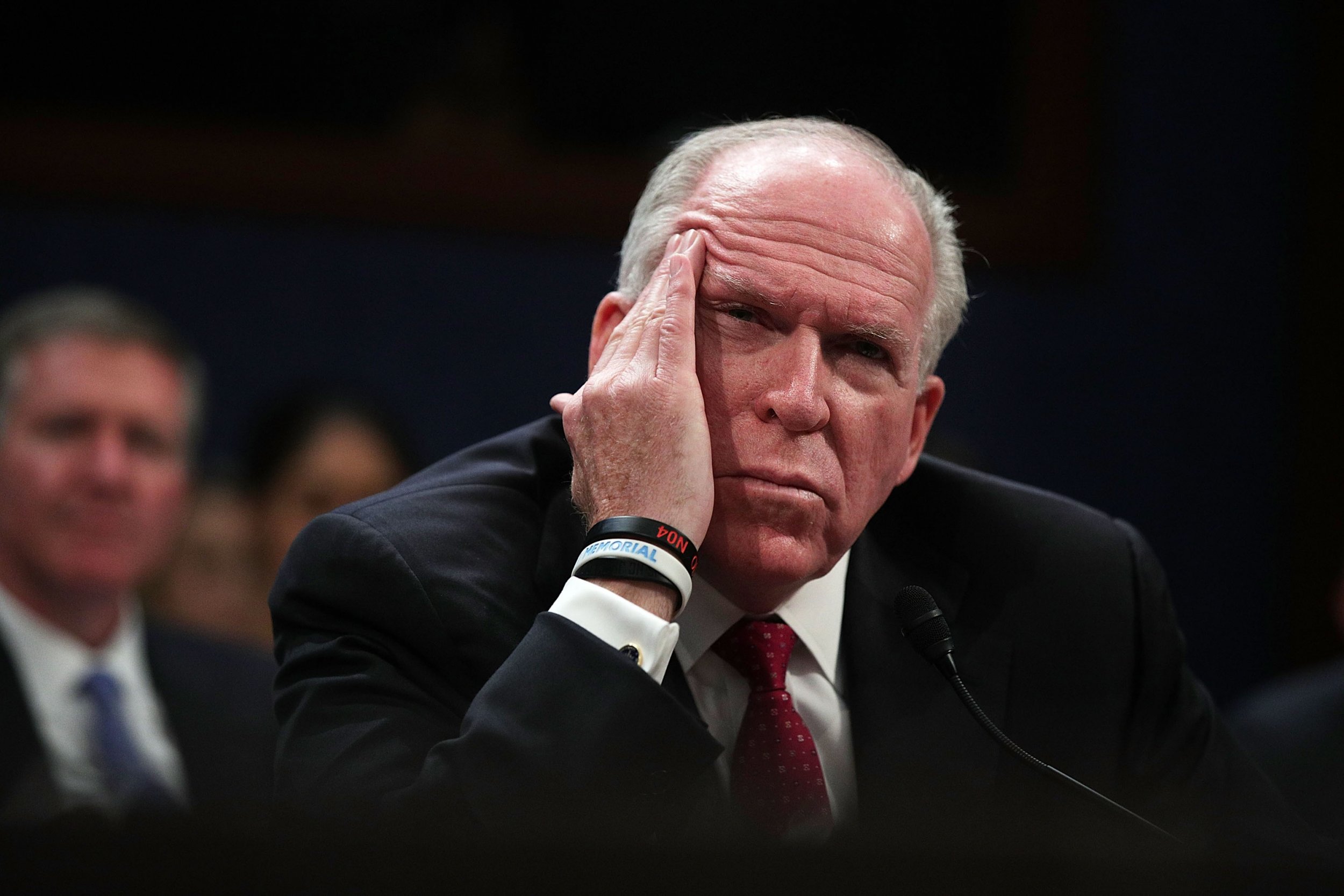 President Donald Trump pushed forward claims made on Fox News that former Central Intelligence Agency director John Brennan is a "liar" who has done "more to discredit" the federal agency than any other person in history.
The claims were originally made on Fox & Friends by Dan Bongino, a former secret service member who espouses conservative commentary. Trump tweeted Bongino's remarks on Brennan Saturday morning.
"John Brennan, no single figure in American history has done more to discredit the intelligence community than this liar," Trump quoted Bongino as saying. "Not only is he a liar, he's a liar about being a liar."
In a follow-up quote, Trump repeated Bongino's claims that the investigation into Russian meddling is a "scam" and that "Americans are being worked."
Brennan served as CIA director from 2013 to January 2017 after having been with the department for more than two decades. Since leaving the administration, he has been immensely and publically critical of Trump, stoking the president's notorious ire. Trump has slammed Brennan before through the veil of retweets, but the impetus for Saturday morning's rebuke may have been due to Brennan penning a scathing op-ed on Trump for The Washington Post, in which he defended himself against critics who say he should stay quiet on his animosity toward Trump.
"Presidents throughout the years have differed in their approaches to policy, based on political platforms, ideologies and individual beliefs," Brennan wrote. "Mr. Trump, however, has shown highly abnormal behavior by lying routinely to the American people without compunction, intentionally fueling divisions in our country and actively working to degrade the imperfect but critical institutions that serve us."
Brennan has also been critical on Twitter. When the president tweeted on March 5 that he believed that the Obama administration launched an investigation into election meddling to help former Secretary of State Hillary Clinton, Brennan called Trump a "charlatan."
"This tweet is a great example of your paranoia, constant misrepresentation of the facts, and increased anxiety and panic (rightly so) about the Mueller investigation," Brennan wrote. "When will those in Congress and the 30 percent of Americans who still support you realize you are a charlatan?"
On March 17, he went even further, calling the blustery business mogul a "disgraced demagogue."
"When the full extent of your venality, moral turpitude, and political corruption becomes known, you will take your rightful place as a disgraced demagogue in the dustbin of history," Brennan tweeted at Trump. "You may scapegoat Andy McCabe, but you will not destroy America...America will triumph over you."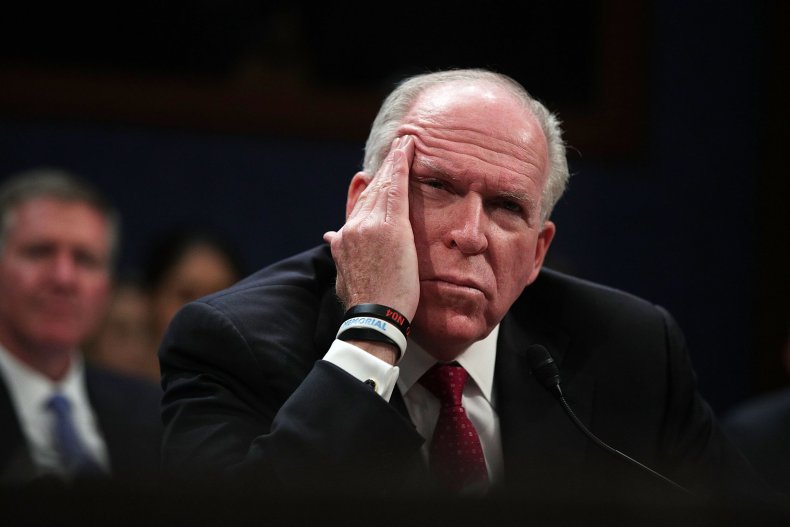 Donald Trump Quotes Dan Bongino on John Brennan: 'He's a Liar About Being a Liar' | U.S.