Trump Fires So Many People Because of 'Darwinian' Management Style, Says President's Longtime Confidant
Christopher Ruddy, the CEO of conservative news outlet Newsmax and longtime confidant of Donald Trump, has explained the turnover in the Trump administration as a part of the president's "Darwinian" management style.
"The president was going to replace weaker people with stronger people," Ruddy told The Washington Post. "He brought on people, saw what worked, and those that worked, like [Secretary of State] Mike Pompeo, got promoted, and those…who were considered weak aren't there anymore."
Turnover in top Cabinet positions has become routine for the Trump administration since the president took office in January 2017. Through his first 14 months in office, Trump had made changes to nine of the 21 top White House and cabinet positions, according to an analysis from The New York Times. By comparison, only two positions had changed hands at the same point of Barack Obama's presidency and only one under George W. Bush.
One current White House official told the Post that the Trump administration's high turnover can feel like an episode of HBO's Game of Thrones.
"I would liken it to Game of Thrones a little bit, not for the obvious reason, but from a factual standpoint," said the official. "No one knows where anyone else is, and everyone is playing everyone else a little bit. Everyone is essentially in business for themselves."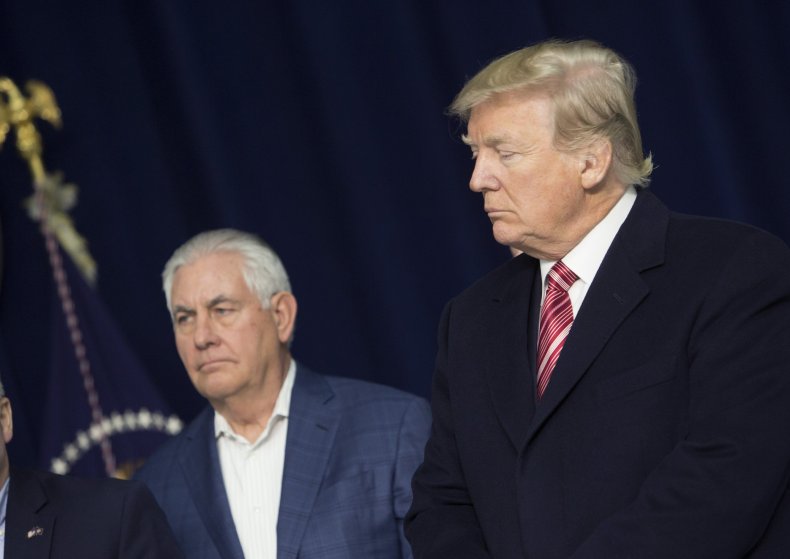 Notable departures during Trump's first 16 months in office include Secretary of State Rex Tillerson, national security adviser H.R. McMaster, FBI Director James Comey, acting Attorney General Sally Yates, chief strategist Steve Bannon and communications director Anthony Scaramucci, who held his position for just 11 days.
The Trump administration has also seen resignations from key positions including press secretary Sean Spicer, communications director Hope Hicks and national security adviser Michael Flynn, who left his position following reports he had misled Vice President Mike Pence over his contact with the then-Russian ambassador.
Trump defended his staff turnover on Twitter in March writing that he was seeking perfection from his staff, "The new Fake News narrative is that there is CHAOS in the White House. Wrong! People will always come & go, and I want strong dialogue before making a final decision. I still have some people that I want to change (always seeking perfection). There is no Chaos, only great Energy!"
Katheryn Dunn Tenpas, a political historian and Senior Fellow at the Brookings Institute who tracks turnover during presidential administrations told The Washington Post in March that Trump's staff turnover is unlike any she's ever followed.
"It's not just unprecedented," she said. "I would call it off the charts."