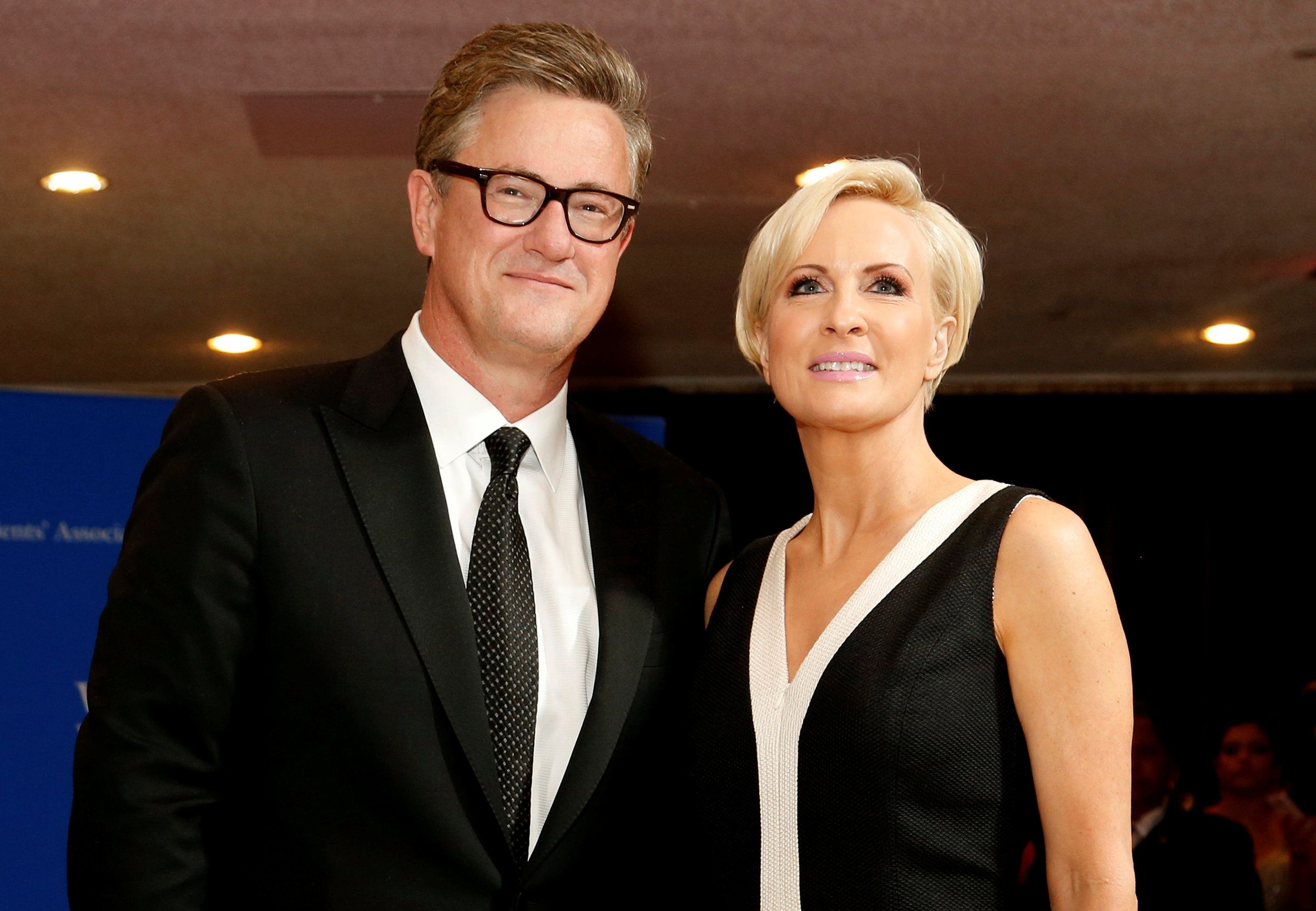 The relationship between Trump's administration and the National Enquirer is under fresh scrutiny following allegations by Morning Joe hosts Joe Scarborough and Mika Brzezinski that White House Officials threatened them with negative coverage unless the duo apologized to President Donald Trump for criticizing him on their show.
The hosts said Friday that they and their families were harassed by Enquirer reporters and the Daily Beast has reported that Trump's son-in-law Jared Kushner was among the officials who threatened them.
David Pecker, CEO of American Media, which publishes the Enquirer and several other similar titles, is a long-standing friend of the president. In a recent feature in the New Yorker, a former reporter at the supermarket tabloid claimed that negative stories about Trump were frequently spiked.
Another former employee of the paper described Pecker's reverence for Trump.
"David thought Donald walked on water," the ex-Enquirer employee told the New Yorker, adding that Pecker used Trump's private plane for trips to Florida.
"Donald treated David like a little puppy. Donald liked being flattered, and David thought Donald was the king. Both have similar management styles, similar attitudes, starting with absolute superiority over anybody else."
During the 2016 presidential election campaign, the tabloid was filled with lurid rumors about Trump's rivals, including assertions that the father of Republican senator Ted Cruz was involved in the assassination of former President John F. Kennedy, which Trump repeated on the campaign trail.
Other unsubstantiated stories alleged that Cruz had multiple extramarital affairs, Republican candidate Ben Carson botched operations as a neurosurgeon, and that Hillary Clinton was on her deathbed.
Trump was given a column entitled"Donald Trump: The Man Behind The Legend!" at the outset of the campaign and American Media paid a former Playboy model $150,000 for a story about her alleged affair with Trump, the Wall Street Journal reported in November, only to withhold it from publication.
WSJ said the Enquirer paid the model, Karen McDougal, for a fitness column as well as any information about her relationship with a married man.
According to the New Yorker report, former accountant Pecker is perfectly candid about his loyalty to Trump, with their relationship extending back to the early 90s, when Pecker hired Trump as an Enquirer columnist. Trump subsequently acted as a source for the paper's New York celebrity stories.
Gus Wenner, head of Wenner Media's digital operations, which recently sold US Weekly and Men's Health titles to American Media, told the New Yorker: "He was painting Donald as extremely loyal to him, and he had no issue being loyal in return. He told me very bluntly that he had killed all sorts of stories for Trump. He hired a girl to be a columnist when she threatened to go public with a story about Donald."
The New York Daily News has described Trump's relationship with Pecker as "very close," while conservative radio host and Trump backer Michael Savage claimed that Pecker used Trump's private jet to fly from New York to Florida.
Trump in turn expressed support in 2013 for Pecker taking over as CEO at the iconic Time magazine, which was recently rumored to be for sale.
In a week where Trump has come under fire for hanging up a fake Time magazine cover featuring his picture in his Mar-a-Lago resort, Pecker's stewardship of the title could help turn fantasy into reality.
The Enquirer denied the allegations by Scarborough and Brzezinski, and claimed it was not aware of any communications between the White House and the hosts over its coverage.
"At no time did we threaten either Joe or Mika or their children in connection with our reporting on the story. We have no knowledge of any discussions between the White House and Joe and Mika about our story, and absolutely no involvement in those discussions."
Trump has done nothing to scotch rumors about his close relationship with the publication, tweeting late Friday: "Watched low rated @Morning_Joe for first time in long time. FAKE NEWS. He called me to stop a National Enquirer article. I said no! Bad show"