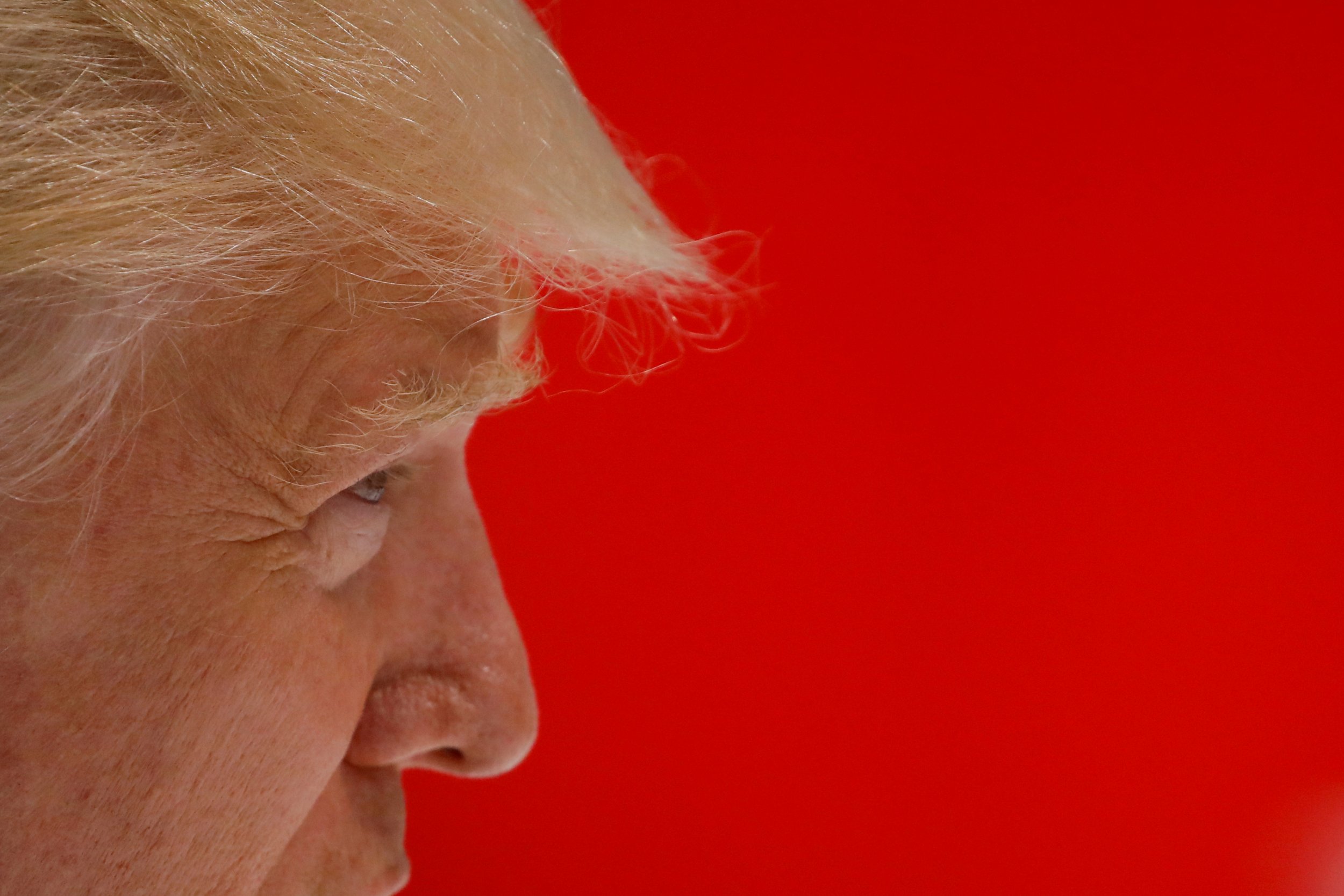 The president of the United States on Monday used Twitter—how else?—to defend his daughter by attacking—who else?—former first daughter Chelsea Clinton.
President Donald Trump was addressing the controversy that followed his daughter Ivanka sitting in his seat at the G20 summit in Germany, and Clinton wasn't having any of it.
Ivanka Trump was spotted sitting in her father's seat at a session titled "Partnership with Africa, Migration and Health." Brian Klaas, a fellow at the Department of Government at the London School of Economics & Political Science, noted on Twitter that the president's daughter was "unelected" and "unqualified" to do so, and yet she sat among British Prime Minister Theresa May, Chinese President Xi Jinping and German Chancellor Angela Merkel. Klaas was far from alone in his condemnation of a family member standing in for the U.S. president. Former NATO Ambassador Nicholas Burns told The Washington Post that normally the secretary of state would step in for the president.
"Authority is not conferred upon family members because of the president's position," he said.
The president on Monday said his daughter was simply holding his seat for him.
"When I left Conference Room for short meetings with Japan and other countries, I asked Ivanka to hold seat. Very standard. Angela M agrees!" Trump tweeted. The president's next tweet attacked the news media and Clinton, daugher of former President Bill Clinton and Hillary Clinton, Trump's opponent in the 2016 presidential race.
"If Chelsea Clinton were asked to hold the seat for her mother,as her mother gave our country away, the Fake News would say CHELSEA FOR PRES!" Trump tweeted.
The former first daughter responded in minutes, tweeting: "Good morning Mr. President. It would never have occurred to my mother or my father to ask me. Were you giving our country away? Hoping not."
Merkel, the person Trump presumably referred to as "Angela M" on Twitter, did defend Ivanka taking the seat, by saying the "delegations themselves decide" who sits in for a president if the leader can't make an event.
"Ivanka Trump was part of the American delegation, so that is something that other delegations also do, and it is very well known that she works in the White House and that she is also engaged in certain initiatives," Merkel said.