Donald Trump Delays Tariff Hike on China, Floats Summit With Xi: 'A Very Good Weekend'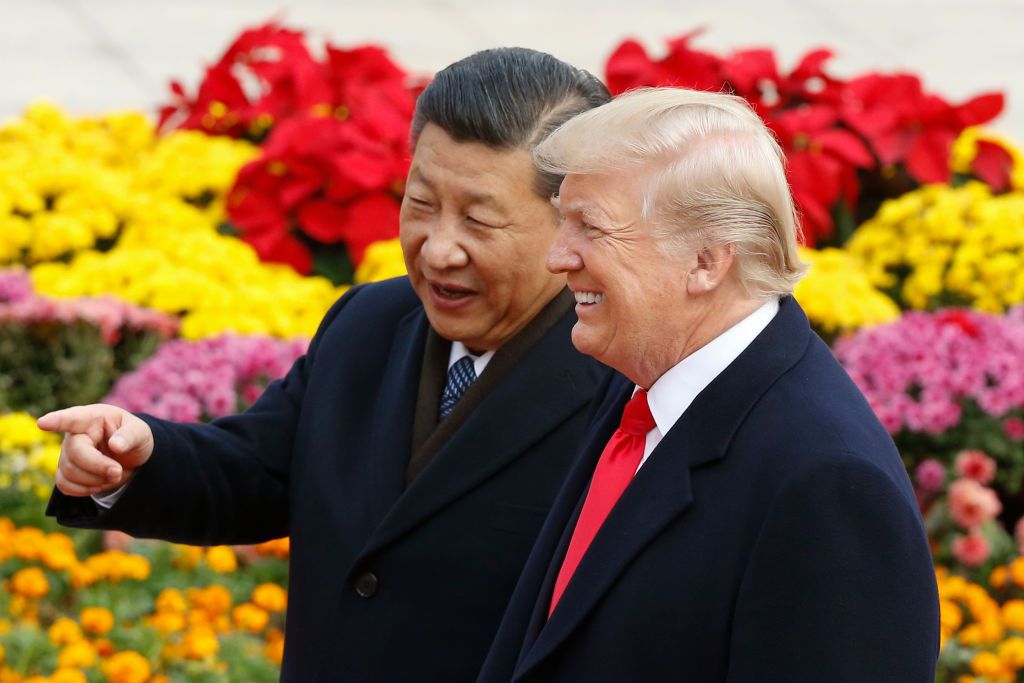 President Donald Trump announced on Twitter on Sunday that he would be delaying an increase in tariffs on Chinese goods, promising a Mar-a-Lago summit with China's President Xi Jinping.
The trade war between the United States and China has cast a shadow on global markets. "A very good weekend," the president said, referring to the progress made in the most recent round of trade talks between the two nations.
"I am pleased to report that the U.S. has made substantial progress in our trade talks with China on important structural issues, including intellectual property protection, technology transfer, agriculture, services, currency, and many other issues," the president tweeted.
"As a result of these very productive talks, I will be delaying the U.S. increase in tariffs now scheduled for March 1. Assuming both sides make additional progress, we will be planning a Summit for President Xi and myself, at Mar-a-Lago, to conclude an agreement. A very good weekend for U.S. & China!" he added.
Trump had threatened a 10 percent to 25 percent increase in tariffs on $200 billion worth of Chinese exports, The Associated Press reported. While the president announced a March 1 deadline for the proposed punitive tariffs would be delayed, he did not indicate if a later deadline would be imposed if the trade talks were to suddenly stall.
The U.S. and China, the world's two largest economies, have squared off against each other, imposing billions of dollars worth of tariffs on goods. The trade war was ignited ostensibly over Washington's complaint that Beijing had either stolen proprietary technological information outright or had exerted pressure on companies, forcing them to hand over trade secrets.
The United States and its trading partners in Europe and Japan had also complained that Beijing's designs on government backed companies competing on the world stage in tech and robotics markets violated China's free trade obligations.
The arrest in Canada of Meng Wanzhou, the CFO of Chinese telecommunications giant Huawei and the daughter of the company's founder and president Ren Zhengfei, has been viewed as a nadir in trade relations between China and the West.
Zhengfei told CBS News he believed the arrest was "politically motivated." The Trump administration has said it might ban Huawei products over a 2017 Chinese law that obligates its companies to assist in intelligence gathering as Wanzhou waits to see whether she will be extradited to the U.S. for allegedly violating trade sanctions against Iran.
Shares in Asia have risen on the back of Trump's signal that the trade war may be coming to an end. The announcement of a cooling in U.S.-Chinese relations came as the president prepared for a summit with with North Korean leader Kim Jong Un this week in Hanoi, Vietnam.
Secretary of State Mike Pompeo told CNN on Sunday that Trump would be looking to get North Korea, whose greatest economic support comes from its communist neighbor China, to make a "demonstrable, verifiable" step toward denuclearization.