President Donald Trump sought to evacuate all U.S. civilians from South Korea despite Pentagon warnings such a move could spark a war with the North, according to a new book.
The claims are made by author and national security expert Peter Bergen in "Trump and his Generals: The Cost of Chaos," which was published Tuesday.
According to excerpts published by the Guardian, the book sheds light on the president's misunderstanding of the basic geographical and political realities on the Korean Peninsula, which prompted him to issue confusing military orders.
The White House did not immediately reply to Newsweek's request for comment on the assertions made in the book.
Among them was the order to evacuate all U.S. civilians from South Korea, issued amid height of tensions between Washington and Pyongyang. Indeed, for a period in 2017 and early 2018 the two nations appeared on the brink of conflict.
Bergen claimed Trump ordered the evacuation after watching retired General Jack Keane being interviewed on Fox News in January 2018. Keane said U.S. troops being sent to bases in South Korea should not take their families with them, given the potential danger.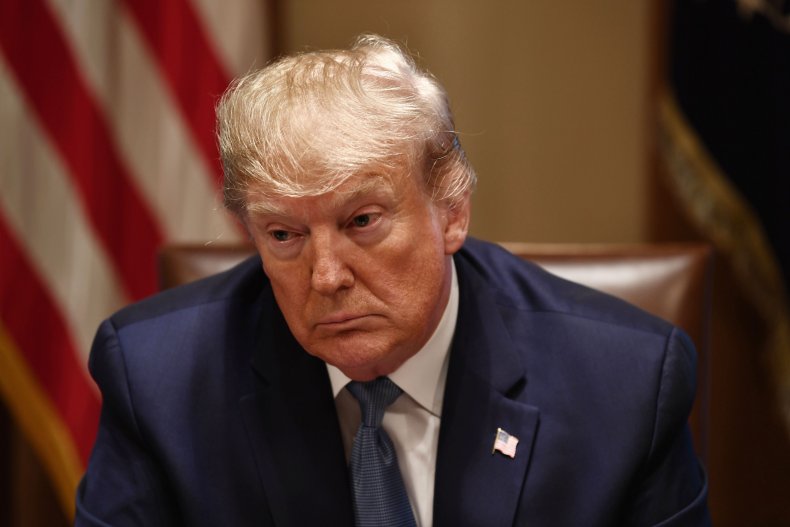 Trump then reportedly told his national security staff, "I want an evacuation of American civilians from South Korea." An unnamed senior official reportedly warned that a sudden evacuation would be interpreted as a signal of an imminent U.S. strike on the North and that such an order would crash the South Korean stock market.
Regardless, the president allegedly told his team, "Go do it!" Bergen wrote that Pentagon officials ignored the order and that Trump eventually let the idea go.
Bergen's book also alleged that Trump did not know how close Seoul was to the North Korean border, and was surprised that the city was in range of Pyongyang's artillery.
Seoul's proximity to the frontier—just 30 miles—has been regularly cited as a key reason to avoid a war, given that the immediate impact on the 25 million-person city could be catastrophic.
Excerpts previously reported by Time suggested that in an April 2017 Oval Office meeting, Bergen said Trump was presented with a satellite image taken at night showing the lights from South Korea and China. A dark expanse in between the nations depicted the lack of electricity in the country.
Trump apparently mistakenly believed that the darkened North Korea was, in fact, the ocean. Having been corrected and shown the location of the border and major cities, he pointed to Seoul and asked why it was so close to the frontier.
"They have to move," Trump said abruptly, according to Bergen. Though staffers were initially unsure if he was joking, the president repeated, "They have to move!" It is not clear whether Trump provided any suggestion of how such a move could be achieved, but officials reportedly ignored the outburst.