Donald Trump Demands Super PACs Supporting Him Return Money, as Hillary Clinton Disavows Private Prison PACs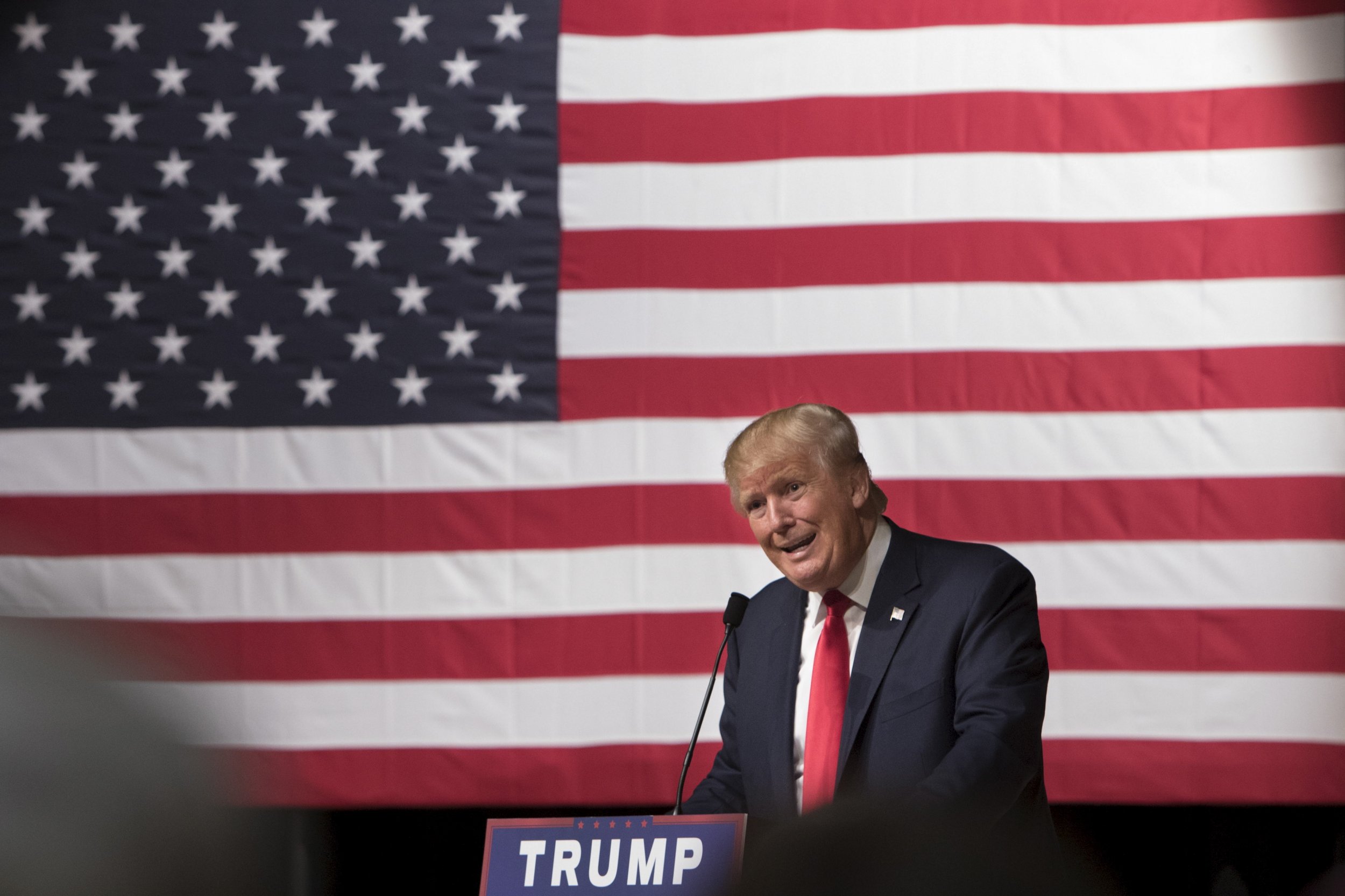 On the same day that Donald Trump called on a handful of outside political action committees (PACs) supporting his campaign to return the money they have collected, Hillary Clinton said she won't accept donations from federally registered lobbyists or PACs for private prison companies.
"I am self-funding my campaign and therefore I will not be controlled by the donors, special interests and lobbyists who have corrupted our politics and politicians for far too long," Trump said in a statement. "I have disavowed all super PAC's, requested the return of all donations made to said PAC's, and I am calling on all presidential candidates to do the same."
Trump's campaign reportedly sent legal notices to the so-called "unauthorized" super PACs that have supported his candidacy. The GOP front-runner demanded that they return any money collected in support of his bid for president. In the statement, Trump said he asks other presidential candidates to follow his decision.
Super PACs technically are not allowed to coordinate with the candidates they support. But such groups employ candidates' allies, and often the contenders work for the super PAC before they declare a bid for candidacy.
Trump has been leading the GOP polls nationally, but this week fell behind retired neurosurgeon Ben Carson in the early primary state of Iowa.
Earlier on Friday, Clinton's campaign staff confirmed to Fusion that she won't accept donations from federally registered lobbyists and PACs for private prison companies. Instead, she will donate those direct contributions to charity. It was not immediately clear which charities Clinton will choose.
"Hillary Clinton has said we must end the era of mass incarceration, and as president, she will end private prisons and private immigrant detention centers," a representative from her campaign tells Newsweek. "When we're dealing with a mass incarceration crisis, we don't need private industry incentives that may contribute—or have the appearance of contributing—to over-incarceration."
Clinton's decision reportedly follows pressure from groups, including immigration organizations and Black Lives Matter. Sixty-two percent of immigration detention beds are located in facilities operated by private prison companies, according to a report published in April by Grassroots Leadership.
Earlier this month, an activist with United We Dream, the largest immigrant youth-led organization in the country, interrupted Clinton during her speech at the Congressional Hispanic Caucus Institute's gala to urge the candidate to stop accepting "prison money."