Donald Trump Would Beat Every Democrat Except Joe Biden in Iowa, 2020 Election Poll Indicates
The Democratic field for the 2020 presidential election may be crowded, but, despite his low approval ratings, President Donald Trump appears to have the edge on almost all challengers in the crucial early 2020 voting state of Iowa. The one exception was former Vice President Joe Biden, who has yet to announce a decision on his intention to run.
Asked who they would vote for if the election were to be held today, 51 percent of registered voters in Iowa, where delegates from each party gather to cast some of the first votes of the presidential primary cycle, indicated Biden, while 49 percent said Trump, according to an Emerson College poll released on Saturday.
Trump would beat seven other Democrats the poll presented. Trump would beat independent Vermont Senator Bernie Sanders, who has not announced a bid but previously pursued the Democratic nomination, 51 percent to 50 percent. Trump would also triumph over three women who are running: Massachusetts Senator Elizabeth Warren, 52 percent to 48 percent; California Senator Kamala Harris, 53 percent to 47 percent; and New York Senator Kirsten Gillibrand, 54 percent to 46 percent. No other Democratic candidate cleared 6 percent.
The poll showed that Trump would defeat several Democrats who currently are not running: House Speaker Nancy Pelosi, 55 percent to 45 percent; former Texas Representative Beto O'Rourke, 53 percent to 47 percent; and Ohio Senator Sherrod Brown 55 percent to 46 percent.
Not included in the poll was New Jersey Senator Cory Booker, who announced his bid on Friday and is the highest profile man to enter the race thus far.
Trump won the state of Iowa in 2016 by more than nine points over Democratic rival Hillary Clinton. But the state went for former President Barack Obama in both 2008 and 2012.
Trump's outlook in Iowa now looks less positive with the poll showing him with a 46 percent approval rating and 48 percent disapproval rating.
Trump's chances in 2020 would rise if a third party candidate entered the race. If the matchup were with Warren and independent businessman Howard Schultz entered as a third party candidate, Trump's lead would grow 9 percentage points to 49 percent over 40 percent for Warren and 11 percent for Schultz, the poll found.
Such a scenario materialized in the 2016 presidential election. According to an analysis of the 2016 Cooperative Congressional Election Survey, 12 percent of people who supported Sanders ended up voting for Trump instead of Clinton, who won the Democratic nomination. The number was large enough to sway the election for Trump, according to an analysis of the data by the blog Political Wire.
Biden, who served under Trump's predecessor Barack Obama, did not run in 2016 after the death of his son Beau Biden from brain cancer. The former vice president has passed his own stated deadlines for deciding to run, but is reportedly likely to enter. Other polls have favored Biden over Trump in the past.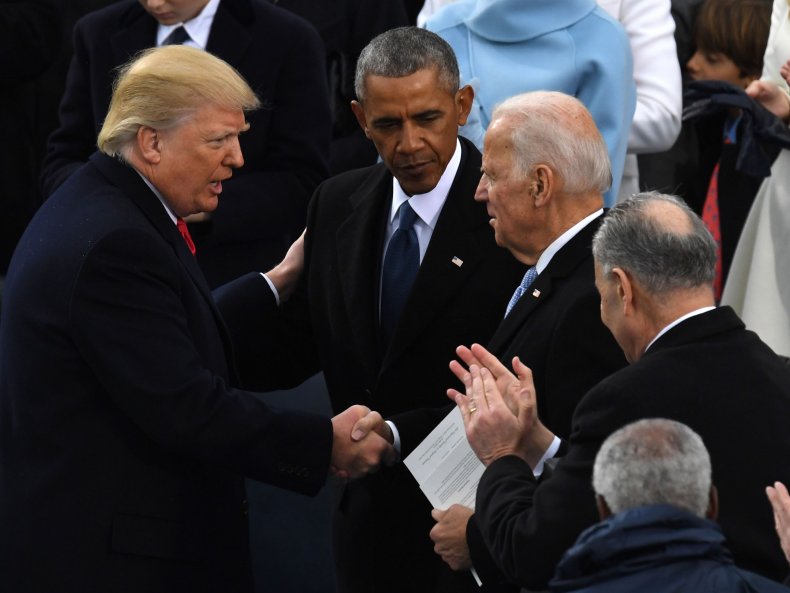 The Emerson College poll was conducted from January 30 to February 2 with 831 registered voters in Iowa and had a margin of error of plus or minus 3.4 percentage points.