Democrats Will Suffer Defeat to Trump, GOP Just Like 2016 Unless Something Dramatic Changes, Says Mika Brzezinski
Morning Joe host Mika Brzezinski said that unless something drastic changes in the next two weeks, Democrats will likely suffer the same defeat to Donald Trump and the Republican Party at the polls this November as they did in the 2016 election.
"This is hard to say. People don't want to hear it, but the party badly misplayed the Kavanaugh hearings" the MSNBC host said on Monday. "Like Hillary, they lack a message and their leaders lack heart and unless trends change over the next 15 days, Democrats are going to wake up to the same kind of political reckoning they did two years ago."
"And at least I believe that will prove a disaster for the Democratic Party, the tradition of divided government and the dream of American democracy. That's where it's all on the line right now," she said.
Brzezinski added that Democrats can't rely on the American public's distaste for President's Trump behavior.
"Are Democrats still lulling themselves into believing that they will win simply because Trump is abhorrent and history is on their side? That was not enough in 2016," she said.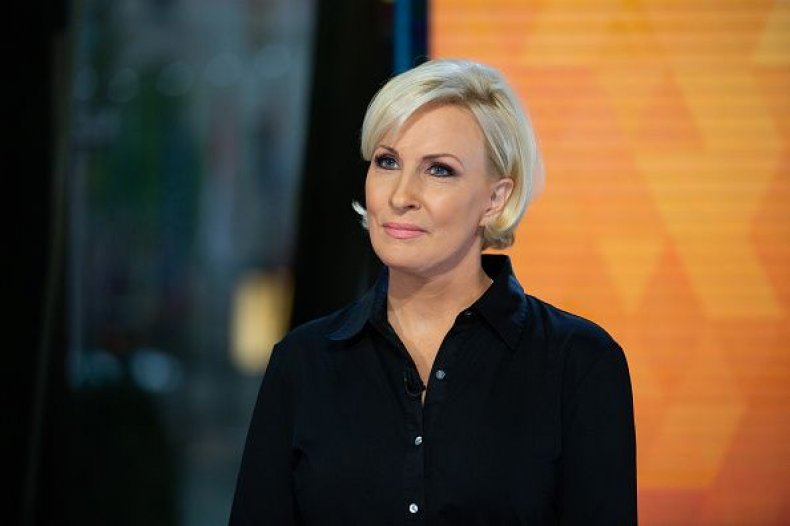 The comments came during a panel discussion on the upcoming midterm elections on November 6, where Democrats hope to flip 23 Republican-held seats to regain control of the House of Representatives.
At one point, strategists predicted a potential blue wave sweeping across the Senate as well.
But a new report by the Associated Press indicated that Republican voters are getting more energized as the election approaches, thanks to the confirmation of Trump's second Supreme Court nominee Brett Kavanaugh. Pollsters are now predicting that the GOP will be able to keep control of the Senate, and may even be able to add a few seats to its current 51 to 49 majority.
According to polling conducted by FiveThirtyEight, Democrats have a one-in-five chance of winning control of the Senate and just a 10 percent chance of gaining more than two seats in the chamber.
Trump, who has been campaigning on behalf of vulnerable GOP candidates for the past few months, has remained confident that his party will maintain control of Congress and has even predicted a red wave at the polls.
"If America's reaction to nearly two years of Donald Trump as president is to reward him with continued Republican control of the Senate and the House, that would be disastrous on so many levels, but that possibility is rising every day," Brzezinski said during Monday's segment.