Donald Trump Claims Democrats Will Vote Republican in Midterms Because Otherwise the U.S. Will Become Venezuela
President Donald Trump claimed Monday that a great number of Democrats would vote for Republican candidates in next month's midterm elections because the main base of the Democratic Party is now intent on turning the United States into a replica of Venezuela.
Republicans face a battle to hold onto both the House and the Senate in the November 6 elections, with the GOP facing a backlash to Trump's election and subsequent policies and rhetoric. But Trump has repeatedly tried to downplay the threat of a so-called "blue wave" in November, instead suggesting on occasion that there would actually be a "red wave."
"I think a lot of Democrats are going to vote Republican," Trump said to reporters on the White House lawn late Monday morning. "I have many friends that are Democrats. The main base of the Democrats have shifted so far left that we'll end up being Venezuela. This country will end up being Venezuela. I think a lot of Democrats are going to be voting Republican on November 6."
There has been no data to indicate that Democrats plan to vote Republican in the midterms in any significant numbers. Repeated polling has shown Democrats with higher levels of motivation to go to the polls, although the gap has narrowed amid the heated battle to confirm Brett Kavanaugh to the Supreme Court.
There is also no suggestion that the main base of the Democratic Party wants to turn the U.S. into Venezuela, which is led by the socialist government of Nicolás Maduro and has been suffering from a major economic crisis that has brought crippling inflation and a lack of basic supplies.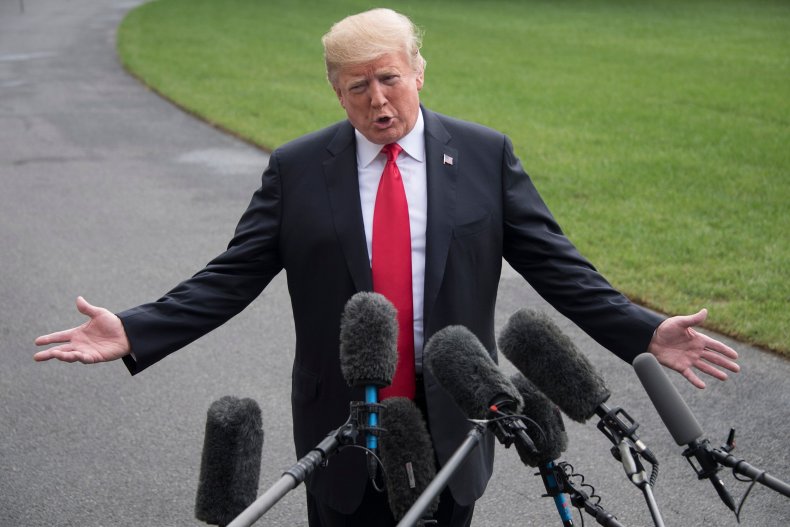 Trump was likely referring to an emerging wave of more liberal Democratic candidates in the 2018 election cycle that share the views of self-described Democratic socialist Bernie Sanders, such as Alexandria Ocasio-Cortez.